This post is sponsored by Organic Valley. All thoughts and opinions are my own
Mini looked around the kitchen the other day and says to me
Mommy, we have a lot of Organic Valley stuff.
And you know what? She's right. I've shared a lot on my social media about my love affair with Organic Valley Ghee and coffee creamer but it doesn't stop there. Organic Valley has recently released their Grassmillk Kids Yogurt and I'm happy that I can share this with my kids.
Snacking Happy
I never realized just how much my kids ate until I started homeschooling them and snacks became a big part of our curriculum. I say this jokingly but I'm so serious! I don't have picky eaters and they're always planning out their next meal or snack while they're eating their current one. Something that I've learned through trial and error with them is that if I give them a snack or meal that's higher in protein and fiber, they're less likely to eat me out of house and home.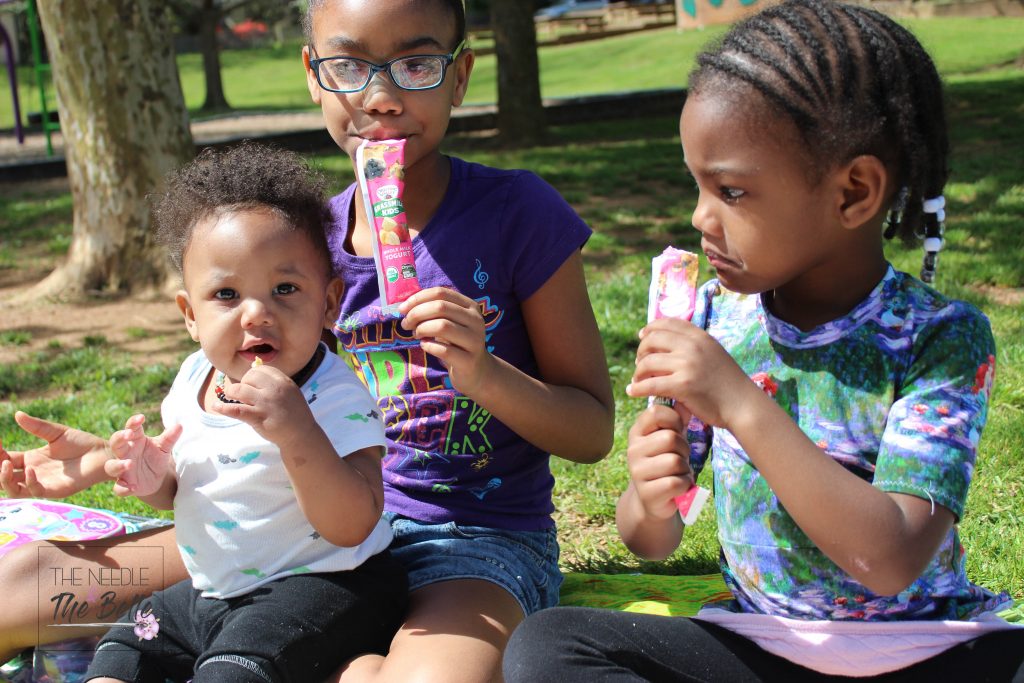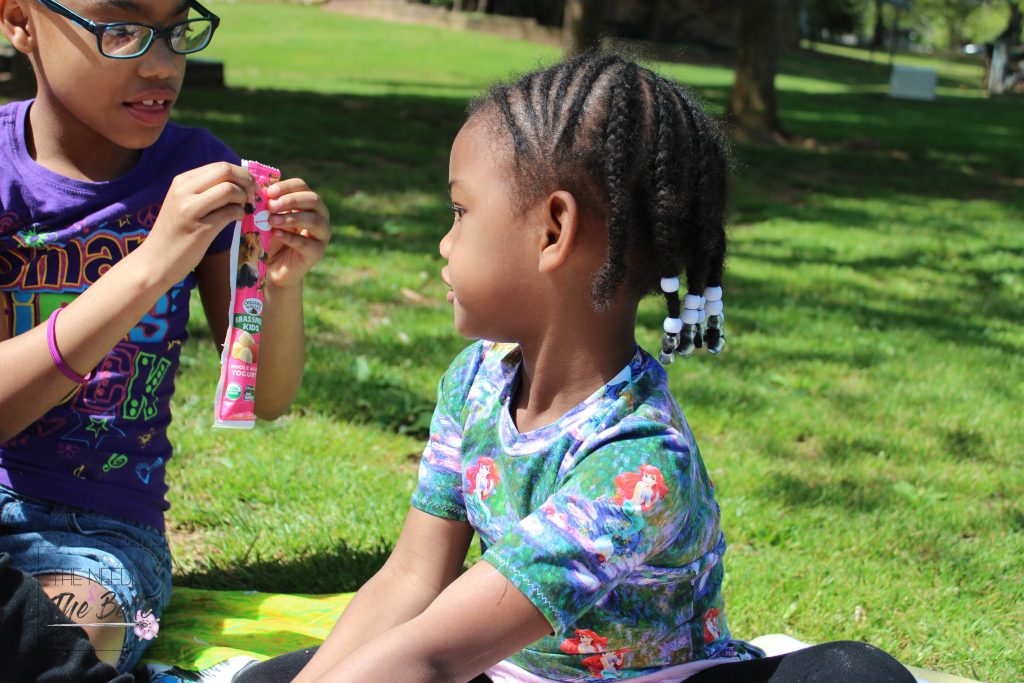 Giving them a snack of yogurt gives them some of the protein they need to sustain them until the next meal and I love this.
Not All Snacks Are Made Equally
Who doesn't love a sweet treat every now and again? I know I do and both of girls do as well. One of the things that we love doing is freezing the tubes of the yogurt. I'll either pack these up for a picnic at the park or they squeeze them out and boom, frozen yogurt aka ice cream!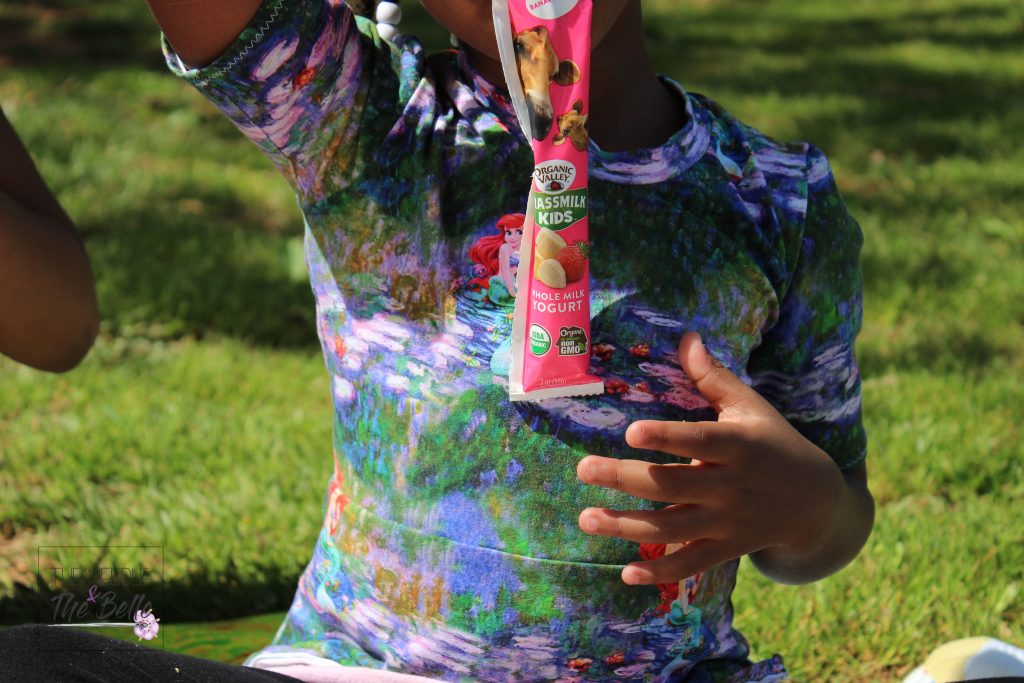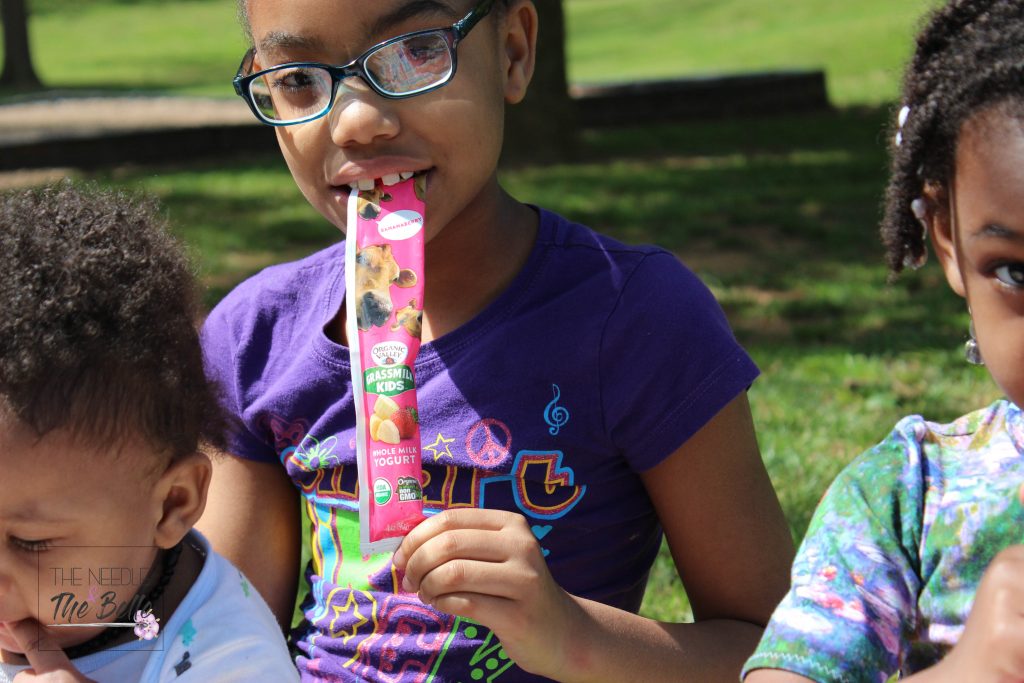 Many foods–especially dairy items–are chock full of nastiness. There are often hormones and other harmful additives in there that we aren't 100% how they'll affect the little bodies of our children. I want what's best for them so that means being more intentional about what I offer them to eat. Does this mean that we ALWAYS go without things like Hot Fries? No. But what this means is that in our home, we have a ready supply of fresh fruit, low to no processed snacks, and healthier options to feed our sweet teeth.
I first REALLY encountered Organic Valley when I was at ShiftCon in 2016. They had their creamer out and when I tell you that it tasted like Jesus himself stirred my cup of coffee, I mean it. You may laugh but when you try it, you'll see what I mean. Organic Valley as a company has a different and higher standard for their products and this is something that I love. I love that for my body I can make wiser choices easily and now I don't have to share (yes, mama has a problem sharing ha!) my snacks with my kids.
Did you know a recent study found that 100% grassfed dairy is more nutritious?
The science shows that whole milk from organically managed cows fed an essentially 100 percent grass- and legume-based diet:

Contains 147 percent more omega-3s than conventional whole milk, and 52 percent more omega 3s than organic whole milk.

Contains 125 percent higher Conjugated Linoleic Acid (CLA) than conventional whole milk and 90 percent higher CLA than organic whole milk.

Contains a balanced 1:1 ratio of omega-6 to omega-3 fatty acids.

Omega-3s are beneficial fats that have been linked to brain and eye health, especially in young children and developing fetuses. Studies have shown that CLA can boost immunity, heart health and cancer prevention. Because Americans consume, on average, at least three servings of dairy products each day, a simple switch to organic grass-fed dairy could provide more nutrients, in addition to those associated with consumption of other types of milk.
— Source
In a nutshell, when cows eat well, you do, too. Their newest product, an exclusive with Publix, is this Grassmilk Kids Yogurt. It's the only 100% grass-fed organic yogurt for kids out there. As a mom, you can bet that I want portable and convenient for my kids, but I want as little sugar as possible, too. Organic Valley Grassmilk Kids Yogurt is available now at Publix, and will be available later this summer at other groceries and retailers.
Because I Love You…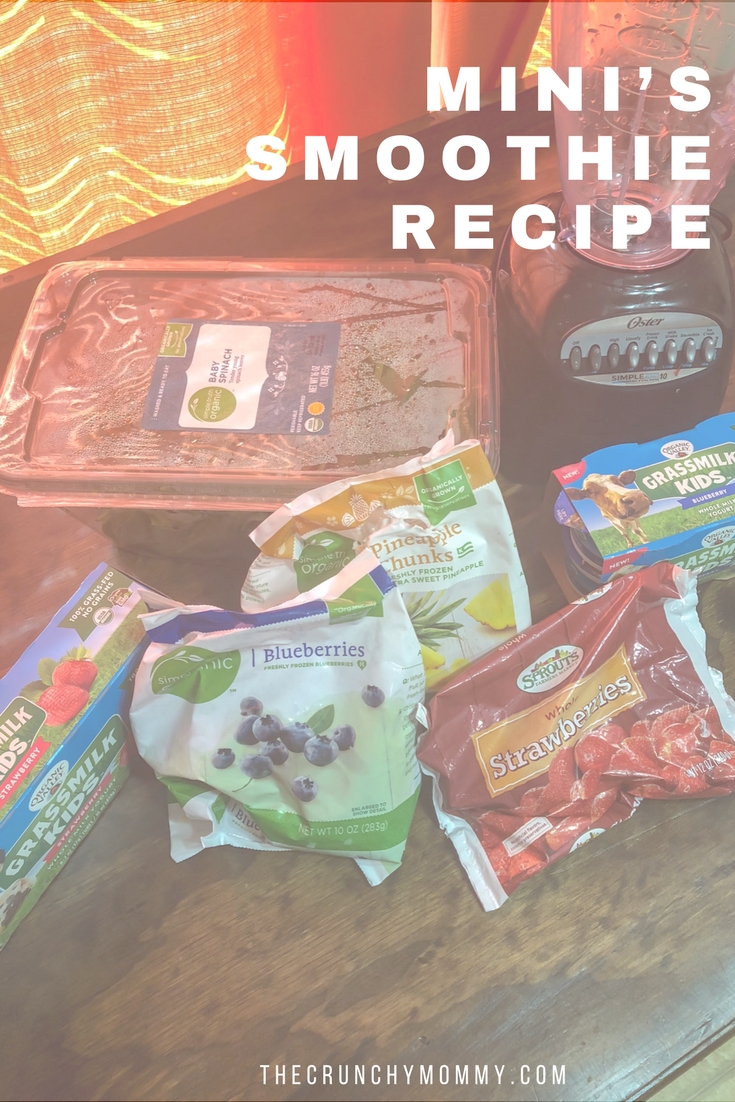 I'm giving you two things:
1. Mini loves making her own smoothies using the Organic Valley Grassmilk Kids Yogurt and is sharing one of her recipes today so check her out!
2. I want you all to be winning SO I'm doing a giveaway for a month of free Organic Valley Grassmilk products!!!!!! Enter the giveaway here: