**Disclaimer** I have been sent samples of some of these that have been mentioned. There are also affiliate links in this post. All opinions are my own–they really do make my boobs happy.
When you think of nursing bras, what comes to mind?
Nothing sexy or too comfy, right?
Well, retailers are changing the way we think about nursing bras with some new and really comfy additions to the scene. I'm a size 38D and trying to find nursing bras that fit properly was a challenge but I've tried out all of these and can definitely stand by the quality of them! If you're interested in being cute and comfy while nursing, keep reading.
5 Must-Have Nursing Bras
I have this bra in white and listen, this is one of the most comfortable nursing bras to grace my boobs. The material is super soft which is nice but even better is that it offers quality lift without the discomfort that underwires bring. It has a racerback which is one of the reasons your boobs are able to stand at attention. It's really comfortable to unlatch and it stays down while nursing baby. Love love love this. It retails for $49.99 and is worth it.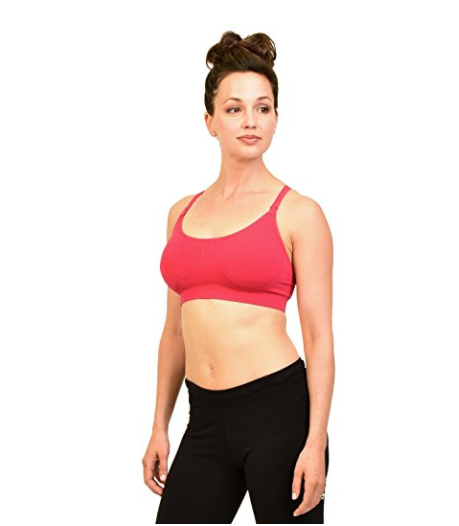 Truth-bomb–I've yet to actually do yoga in this bra unless wrangling a baby is included in this. I was apprehensive about getting the hot pink but I love this bra. It's so comfy and feels like you're wearing nothing. This bra retails for $29.99.
This is my favorite tank ever that will continue to be worn after I'm done nursing. This is a shapewear nursing tank that gives moms a svelte silhouette while nursing their babies. Most tanks don't actually hold me in but baaaaaaby this thing does! And I love it! I don't feel self-conscious at all while nursing–I'm the mom that doesn't hesitate to whip my boobs out to feed my baby but I'm more concerned about my stomach being seen than my boobs! Ha! This tank is on sale now for $29 so you should grab it ASAP!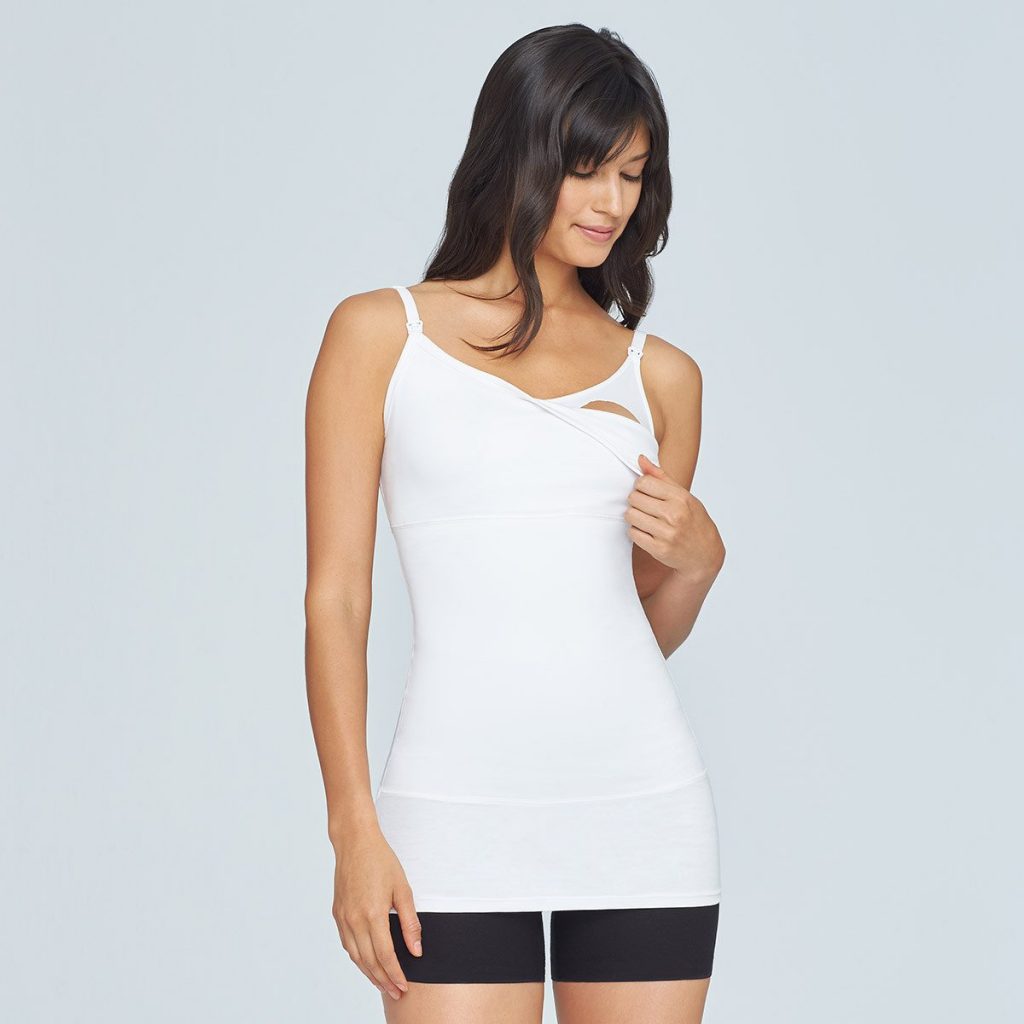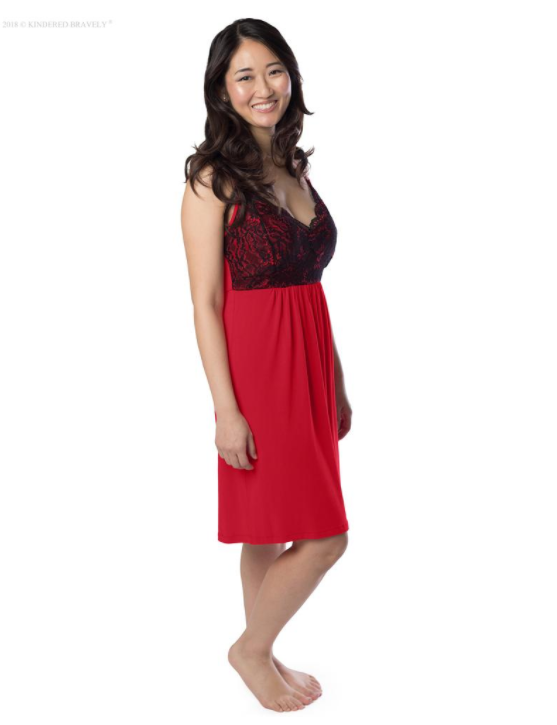 Who said you can't look hot while nursing? Certainly not the folks over at Kindred Bravely! I have this in the Ocean Mist color and love it. I love that I can wear something that makes me feel good about myself while still being able to nurse the baby easily. This material is seriously like a dream on my skin. This baby is only $49.99.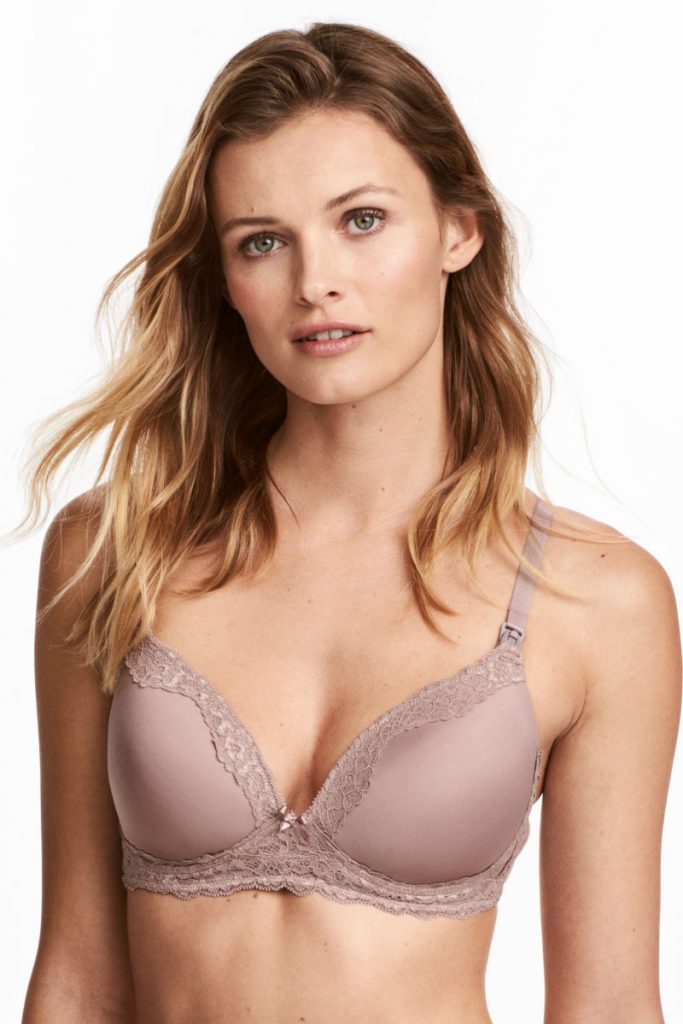 Ok let's start with I had no idea up until recently that H&M even sold nursing bras let alone super cute and comfy ones. This bra is a microfiber fabric with some lacy details that make you feel fancy while wearing them. Love love love that it's only $19.99 as well!
So tell me mama's, what's your favorite nursing bra on the scene? Is it one of these?