I can barely contain my excitement!!!!
Tomorrow is Thanksgiving–my favorite holiday–and then we all know what happens after that…..SALES!!!! This year I became a small business owner and know intimately the trials and tribulations as well as those incredible highs that come when people purchase your products. My goal is to give that "high" feeling to as many small businesses as I can by shopping only small businesses this holiday season.
#SmallBusinessSaturday happens this weekend in between #BlackFriday and #CyberMonday. I've already done 2 posts on some of the awesome small businesses to support but with the shopping season here, I've got an even bigger list for you!!!
---
Scents From Heaven
Scents from Heaven is an all natural luxurious soy candle company providing hand-poured, highly scented soy candles that create a heavenly and relaxing experience. My candles are made with 100% soy wax and do not emit harmful chemicals into the environment. They can also be used as a massage oil.
Website – Facebook – Instagram
---
Dude.Relax.
Candace Versher is an artist by trade and has turned her passion into her business with the help of Etsy and other sites that make it possible to turn hand-drawn pieces of art into wearable items. Also featured on her Etsy site are handmade earrings, clutches, and more! Check out her sale on Etsy using the coupon code "HELLAGOOD".

Etsy – Spreadshirt – Society6 – Instagram
---
Splash Design Agency
Founded by fellow mompreneur Crystal Sinclair, Splash Design Agency is an up and coming web design and branding business.

---
Mama Power Gear
Started by fellow crunchy mom Anya, Mama Power Gear is a passion project meant to celebrate motherhood and connect moms. She started with a kickstarter and it's grown from there! She sells a variety of nifty t-shirts, stationary and more!
Website – Facebook – Instagram
---
Fairy Tales Imagery
Fairy Tales Imagery is a business specializing in conceptual photography and digital illustration art featuring children and YA in fairy tales and storybook fantasy imagery. These are some of the coolest pictures that I've seen!

Website – Blog – Facebook – Twitter – Instagram
---
DSR Apparel
DSR Apparel is a women's t-shirt company that designs tees made to empower women.  I design tees that allow women to express themselves in a powerful, positive way. If you have a woman in your life this is a great place to get fashionable and fierce t-shirts!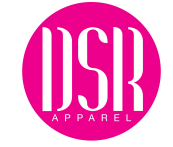 ---
My Grandmother's Porch
This company was started by my fellow Spelman Sister Joslyn Jackson. She makes the cutest wooden yard and home ornaments with a special emphasis on featuring characters. You have GOT to check these out!

---
CocoSheaNut by Ayo
These products are especially good for dry skin, scars/marks and other skin related problems. All the ingredients are ethically sourced and  all the products are handmade. When you see the pictures on her site it looks like whipped heaven!
Website – Facebook – Twitter – Instagram
---
ExecuPrep
Dethra Giles is the both the brains and the beauty behind the premiere performance management consulting firm specializing in Training, Executive Coaching and HR Consulting. They serve as their client's bridge, their bridge between "I want to be" and "I am." Dethra is popularly known as the "Distraction Assassin" and gives FREE (yes, free) advice on Periscope every Wednesday at 8am.
---
Oh! And let me include a shameless plug for my own business!!!!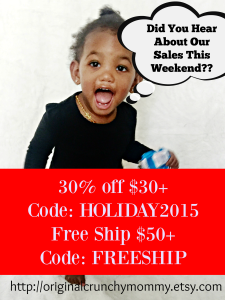 Don't forget to check out the previous businesses covered last Saturday and the Saturday prior to that!
Supporting your local and small businesses really makes an impact on the people who are running them so spend your dollars in an impactful way.
Thanks for reading and don't forget to share!