There's something about the Autumn air that changes my moisturized, summer locks into a little less lush curl. Fall is my favorite season. Part of it has to do with the fashion. The other part is the fun activities that you get to do from apple picking to corn mazes to festivals in the cooler weather. But whatever I'm doing, I don't want my curls or the curls of my girls looking anything less than fabulous.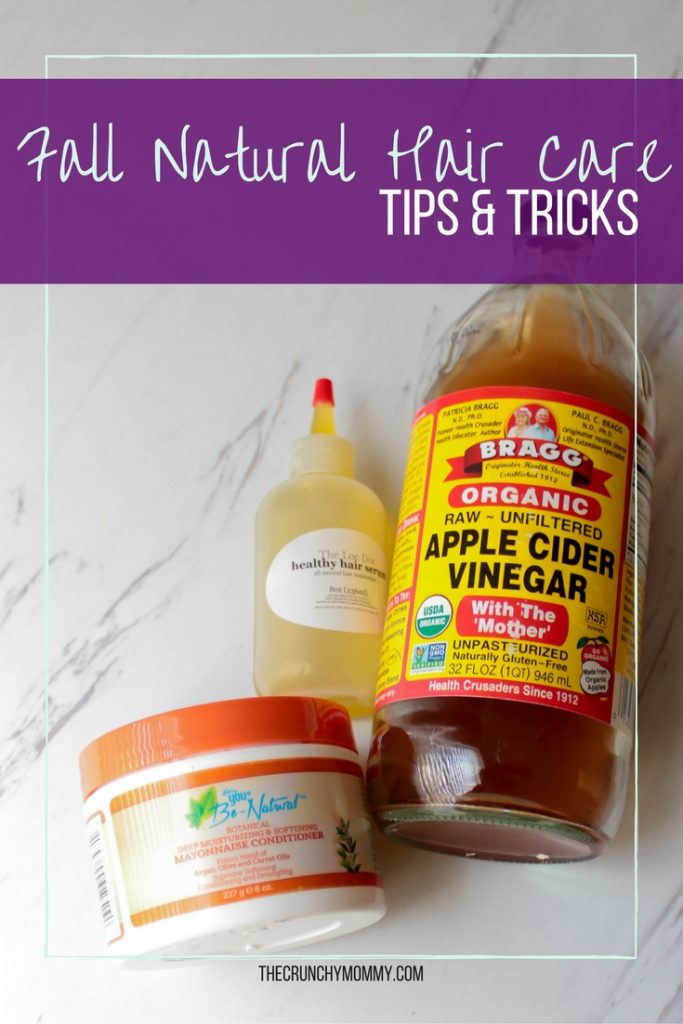 The Difference With Fall Natural Hair Care
The air starts to become drier as the fall weather hits leaving less moisture in the air for your hair to absorb so you have the treat the follicles with some extra love. If you don't, you run the risk of breakage, dryness, and just lack luster curls. Here are some tips to prevent this from happening:
Apple Cider Vinegar Rinse
I swear by pretty much all things Bragg Organic Raw Apple Cider Vinegar
. I mean, between cider vinegar, essential oils, and breast milk I think all the world ailments can be cured. Not really but almost.
How To Use: Create a mixture of cider vinegar and distilled water (a 1:1 ratio) and put it in a spray bottle. Completely saturate your hair and let stand for 5 min before rinsing. Shampoo isn't necessary but if you don't like the smell then shampoo.
What It Does: Cider vinegar is like a reset button for your hair. It balances the pH of the hair, prevents/stops breakage, and leaves your hair softer and shinier.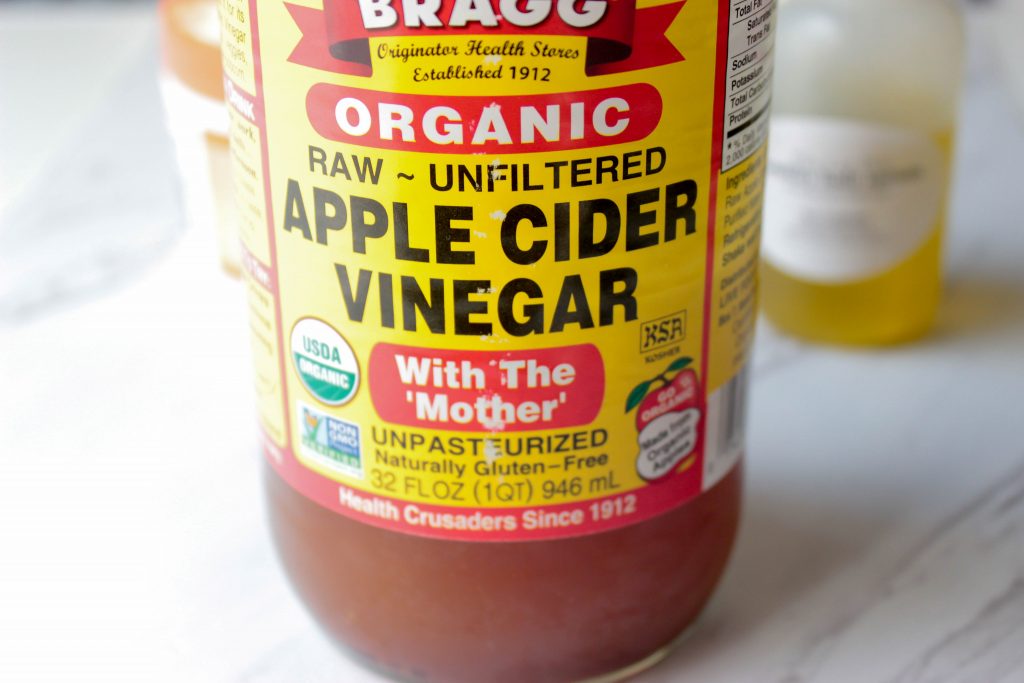 Deep Conditioner
I remember my first time seeing "Hair Mayonnaise" on a deep conditioning treatment. I thought it would be gross and it was but things have change a lot since then. My current fave is the You Be Natural Hair Mayonnaise. Mini's hair is dryer than mine and abc's and this works miracles on her locks!
How To Use: After vinegar rinse, massage into hair for 15 min (20 min under a dryer if your hair is really parched). Rinse with warm water followed by a shot of cold water to seal the follicle.
What It Does: Again, miracle worker. But it restores the moisture balance in your hair leaving your curls dripping with moisture.
Oil Base
We struggle with moisture on mini's hair all year-round so oils are our best friend. But the fall and winter seasons I must make sure that I'm using the right oil combination. Right now we're growing mini's hair out after she begged for it to be cut in April so I was excited when I found The Loc Doc's hair oil serum. It has castor oil in which has been known to stimulate the growth of hair.
How To Use: For longer, tangled hair, use prior to washing to help detangle. For all hair, use after shower. If you use the LOC Method, apply after the leave in conditioner step.
What It Does: This oil will leave your hair INCREDIBLY soft and luxurious. Like seriously. Mini's hair drank this up and burped because of how satisfying it is.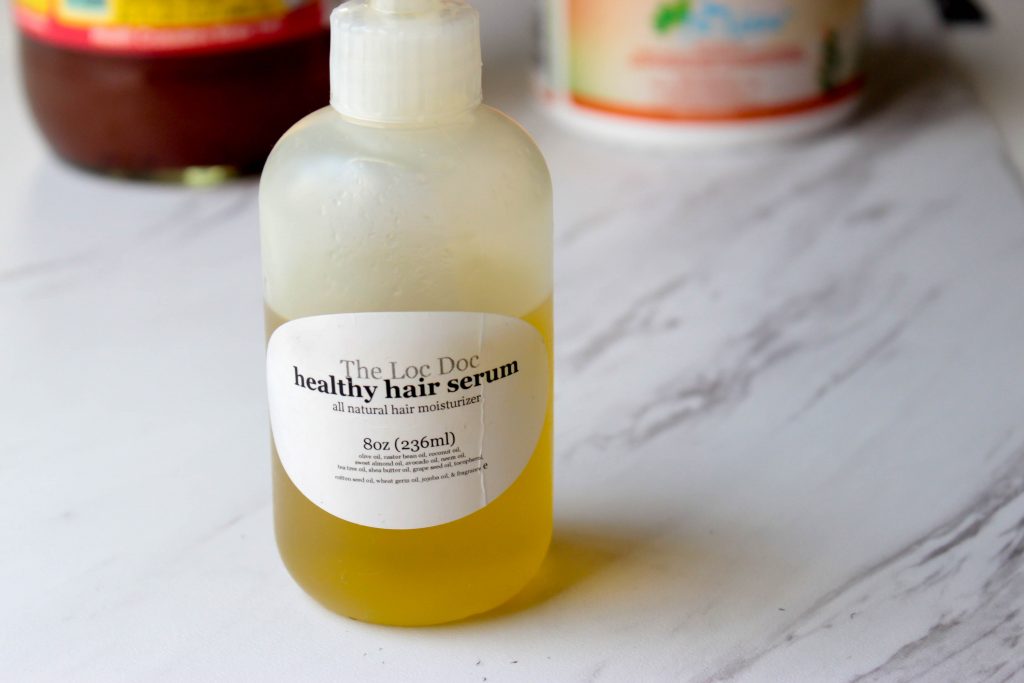 Natural hair care doesn't take that much if you do your due diligence with it and don't end up having to make major repairs to your hair.
What's is your natural hair care regimen?