When you go natural and find a product that loves your curls the way you do, it's hard to stray. But then something happens–their formula changes or values–and you have to jump ship. If you're current on events, you've heard about the SheaMoisture debacle. For those of you living under a rock, here's what happened in a nutshell:
SheaMoisture was founded by black women for black women. They rose to be a top natural hair care brand on the backs of black women that swore by the results of their products. Then they got an investor (or two or maybe one super big one) and broke fly. Instead of continuing to cater to the customer base that made them who they are, they are now catering to "all hair types". The natural hair is in an uproar after SheaMoisture released a commercial that didn't have the women that helped them get where they are represented. Major ouch.
But fortunately for the follicles of the natural hair community, there are quite a few brands that are on the up and up right now. Many of them I've tried myself and others my friends have.
9 Natural Hair Brands To Try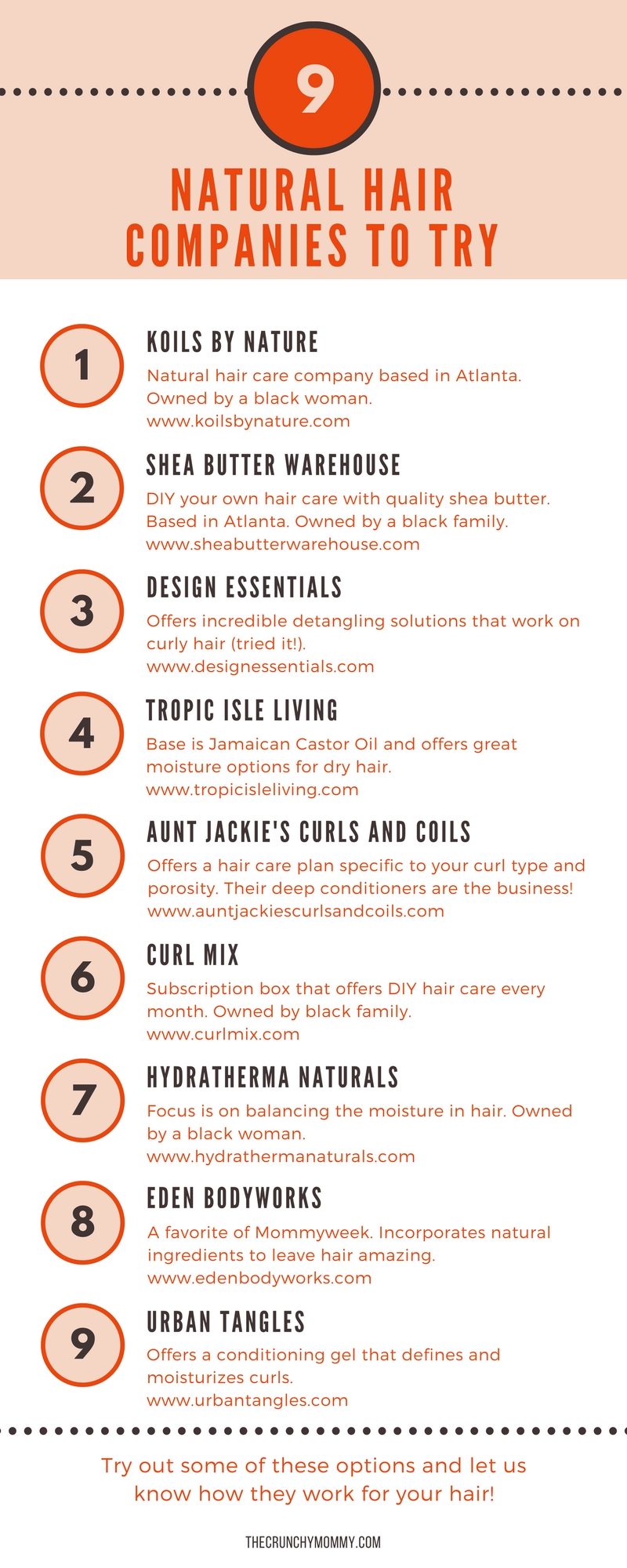 I love the Design Essentials for it's detangling power on mini and abc's hair but my girl Ashley from Mommyweek.com swears by EDEN BodyWorks for Babycakes' hair. Because I bleach and color my hair, I need something that moisturizes these curls and Aunt Jackie's Flaxseed Deep Conditioner does my follicles rights. I recently started using Tropic Isle Living which offers a delicious conditioner that makes mini's hair submit to moisture. Looking to make your own? Get THE BEST shea butter from Shea Butter Warehouse and whip your own products up or subscribe to Curl Mix and have DIY boxes sent to you with all the ingredients you need.
In the wake of the SheaMoisture debacle don't feel like you don't have choices! You have them! Try some of these out and let me know your thoughts below!