I've partnered with Cookie Cutter of Alpharetta to share information about their amazing salon that has it's grand opening on December 16, 2017. If you're in the Atlanta-area join us!
There's something about the winter that makes your hair so dry and brittle if you don't take care of it. Taking care of my own is hard enough but the girls' hair in addition to my own? Yeah, mama needed some help in maintaining my girls' natural hair and I got it from the ladies at Cookie Cutter of Alpharetta.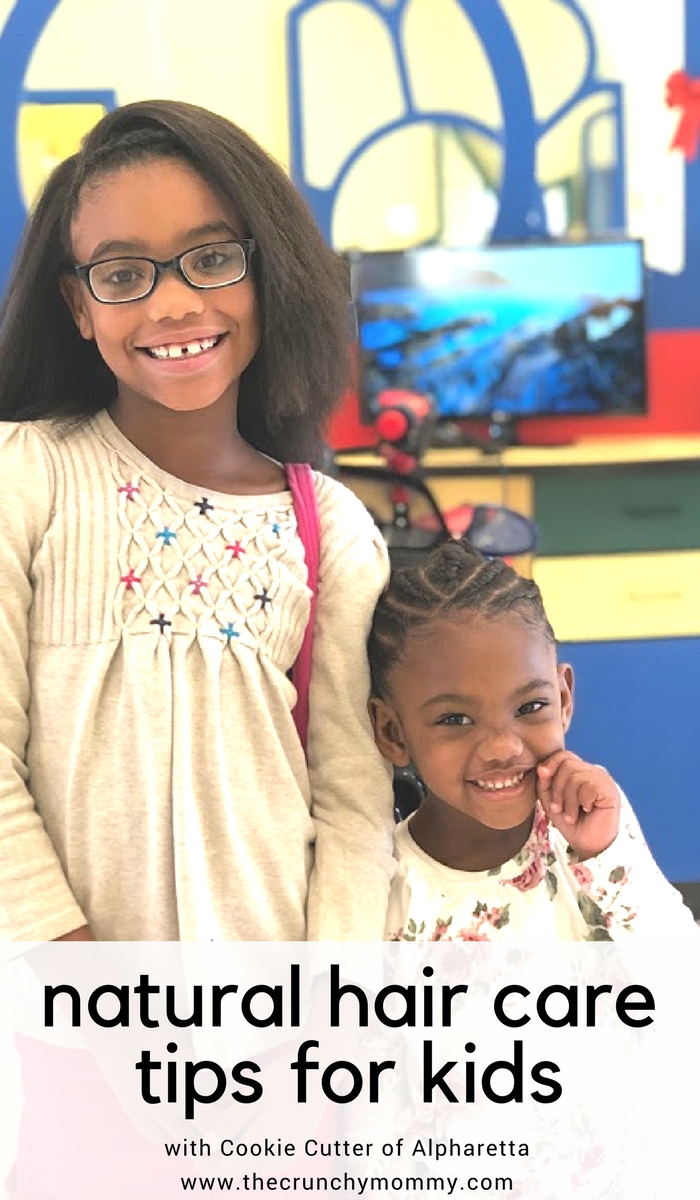 Natural Hair Care Tips For Kids
I've been natural since 2001 and have learned quite a bit about care for my own locks but I'm still learning about my kids hair. Mini's curl pattern is like mine but her porosity is very different while abc's curl pattern is tighter but her porosity is similar to mine. So yes, this leaves me quite confused as it relates to caring for their hair.
We were invited to
Cookie Cutters Salon
and I thought this would be the perfect opportunity to learn more about caring for their tresses. These are some of the tips that we discussed:
1. Oil and detangle the hair before washing.
I saw the difference in how easily the washing process went after this. It also made their curls more defined during the conditioning process.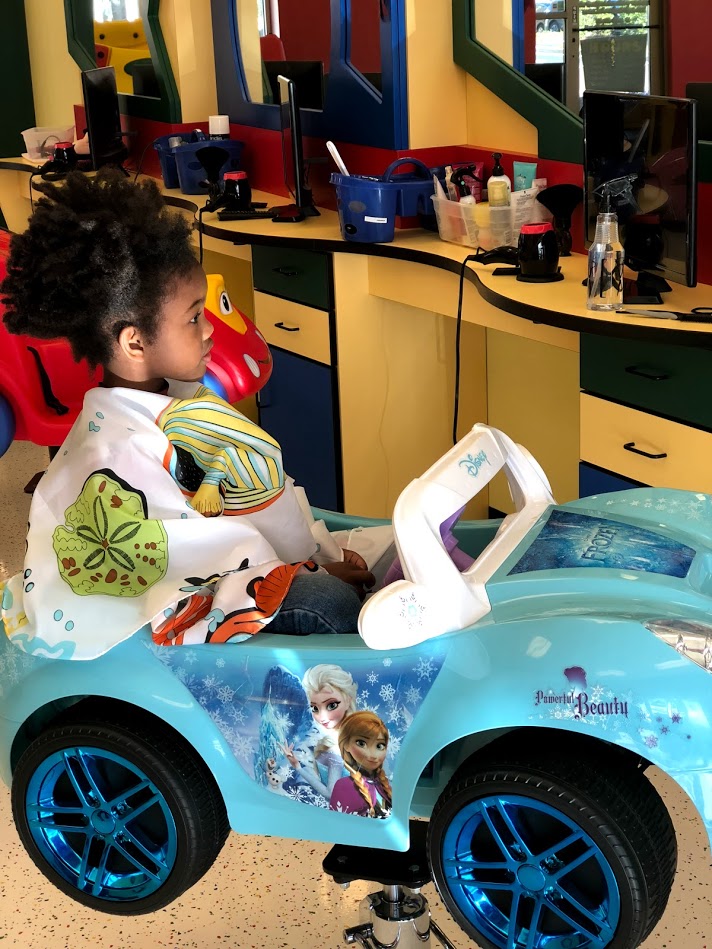 2. Use the LOC method on their hair.
I typically do but was never really sure if I should because their hair was so pure but nope, they need to follow the method as well. Not sure what LOC is? It's leave-in, Oil, and Cream. The purpose is to lock in moisture.
3. Keep their ends clipped.
Kids get split ends too and need to be handled before it causes more damage to the hair. Also, make sure to give their ends some extra love & attention to their ends.
4. Don't use rubber bands on their hair.
It dries it out and makes it brittle.
5. Deep condition the hair weekly.
Yes, even the young tresses need this sort of care!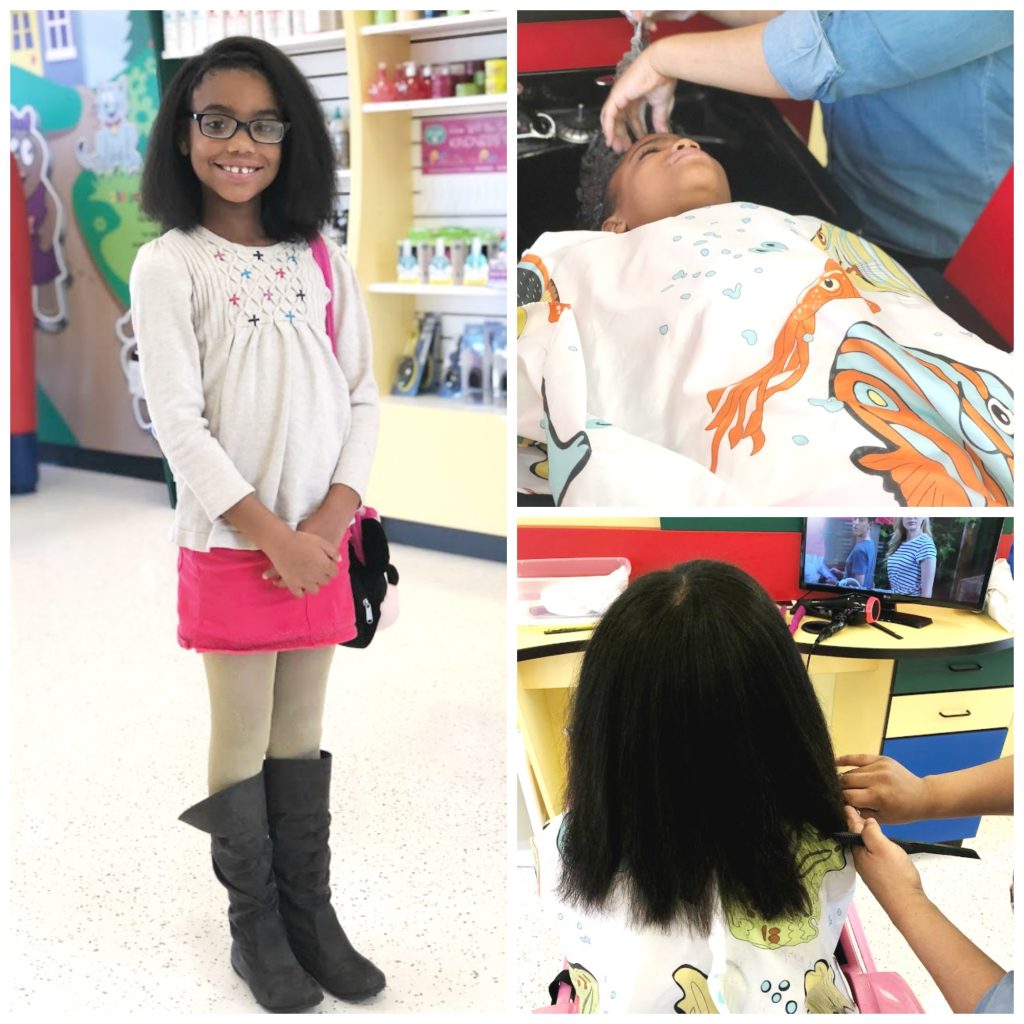 Cookie Cutters of Alpharetta
I was so excited to partner with
Cookie Cutters in Alpharetta
and speak with stylists who were both so open and knowledgeable about kids natural hair care. Even better is that their grand opening is this Saturday, December 16 for the public.
Cookie Cutters
is a salon specifically designed for kids. They pride themselves on being a great place to bring differently-abled children who need extra care and distractions for their hair care. The environment is one that is incredibly inviting for children. There's a play area and the seats are actually cars that are placed in front of kid-friendly TVs.
But their service is what really stands out. We met with Marquita and Diamond who were so patient with the tender head of Mini and the constant movement of abc. Not only were they patient with them as they styled their hair into beautiful masterpieces, they answered all my questions with smiles and some laughter–I am pretty funny ???.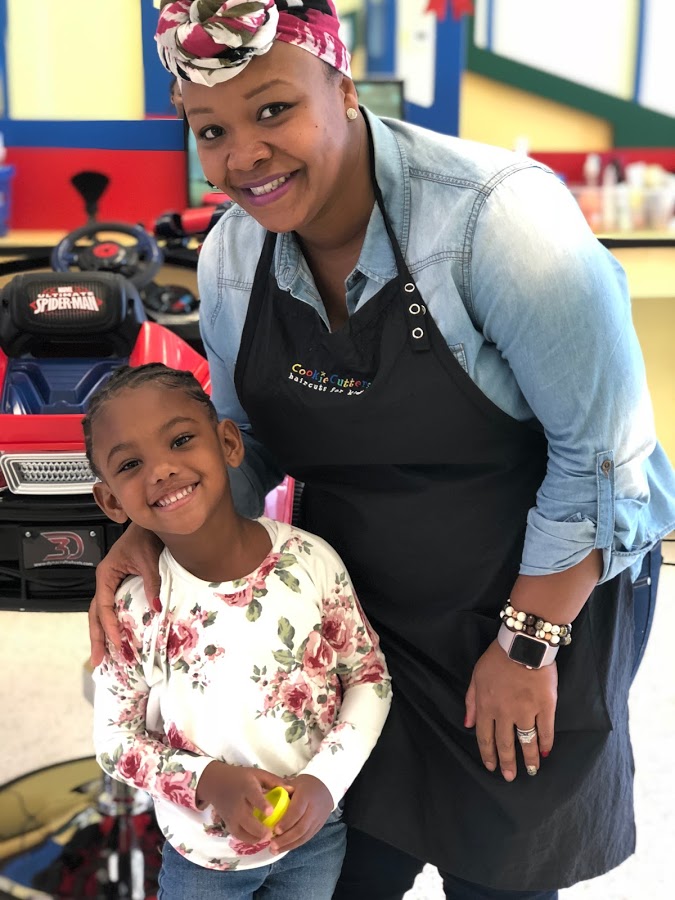 If you're in the Atlanta area, join Cookie Cutters of Alpharetta for their Grand Opening on Saturday, December 16. Check their website for more details.