For so long many of us have been at the mercy of whatever body washes, soaps, lotions, deodorants, etc that are offered in whatever local store that we shop. But with the rise of online shopping and fellow naturalistas mastering their crafts at creating these toiletries with natural ingredients, we're able to branch out and make wiser decisions for our skin and hair care. Here are twenty-one places you can order your natural body products from.
21 Natural Bath & Body Companies To Try
The founder of Keirenae was tired of having hair and body products with additives like sodium laureth sulfate, alcohol, and other phthalates so she created her own products that contain minimal ingredients.
Nae Natural is a hair care and accessory brand for young girls and boys. Their products are so gentle that the whole family can use them! Leave-in Conditioner and Detangler for Soft and Moist Tresses! Made for little misses and misters but can be used by anyone and on any hair texture!
Many of the skin care products that are on the market contain harsh chemicals and other things that our skin doesn't need. Their signature body butter is made with 70% water and replaces standard body lotions. They have 2 different lines–one for normal skin and one for dry skin.
Did you know that your body stinks when you sweat due to bacteria in your body? Deodorant Detox works to naturally neutralize body odors while eliminating odor-causing bacteria. I've used this before and shared my experience. I love it!
Need a natural body soap? They offer everything from soaps to scrubs and more that are all handmade.
These hand crafted products are created for the bath, body and home. This company started in the home of the owner after she discovered she could make her own natural soap. They have everything from facial steam to super cute stationary!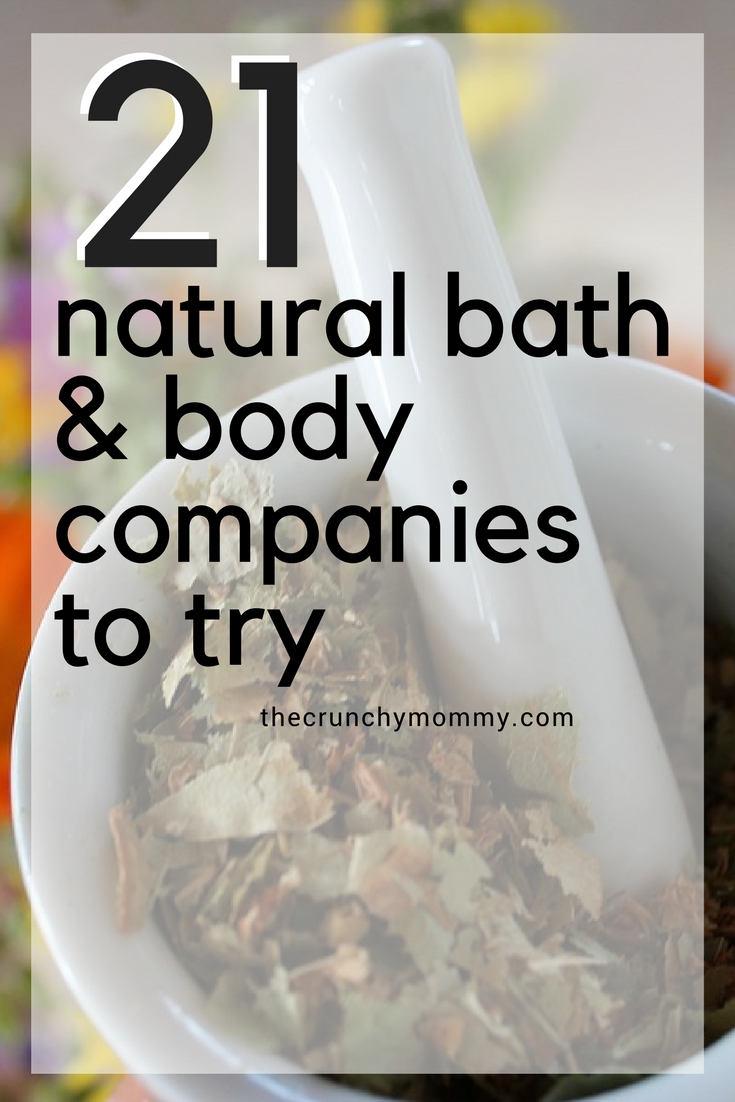 They not only provide skin care but also tips and tricks to obtaining your best skin ever. They sell both soaps and bath bombs that are naturally made.
Toiletries for both men and women are offered through this site. Everything from beard balm to natural deodorant!
They consider their products "eco-luxe" and I love it! After browsing their website I'm seriously ready to throw all my money at them to get their soaps!
After falling in love with different scents and soap making, the owner Sabrina turned it into a business. She sells everything from soaps and "wash me whip" to dog soaps–yes, even the pups get handled with care!
Making sure that both your tresses and skin are hydrated are what this company's products are geared towards with their Hair + Body Oils and Butters.
These are handmade soaps that are created with oils, butters, goat's milk, aloe vera, clays, and essential oils. They also have scrubs, butters, lotions and bath bombs!
They make simple, chemical-free and organic skin care using plant-based ingredients. They offer everything from face products, body soaps and cremes that look amazing!
This is a family owned business that specializes in soaps that offer luxurious lather. There are so many choices in soaps that there's definitely something for everyone.
SONIA Organics was founded in order to improve the physical health of the owners family. These products are made with natural and organic ingredients. You can get your shea butter and black soap from here!
Abiyah Naturals specializes in handmade hair, body and bath products that are created in small batches. They amount of products offered are insane! From all different soaps to body butters to baby bubble bath you'll find whatever you need here.
After falling deeper in love with herself, the creator of Sereniti began to be more conscious about what she was putting on her hair and body. They offer hair, skin and hair care!
Living Roots Creations believes in the spiritual aspect of skincare and seeks to create positivity through what you put on your body.
Ninth And Moon is right up my alley! They were created to make green beauty attainable and delivered to your doorstep. They offer kits for hair, pedicures, and beards as well as individual products meant to nourish.
After the creator's daughter was born, she looked at skincare differently with the onset of eczema. Today she offers a line of face, body and hair care that are natural, vegan and handcrafted.
Every product that they offer is natural and organic that is meant to protect, nourish, balance and most importantly respect both your body and Mother Nature. They offer delicious butters, scrubs and bath bombs.
This company offers handmade scrub bars, soaps, bath bombs, scrubs, and butters.
---
If you're crafty and into DIY, you can always make your own but if not, these are some great options!
Practically green people! Where do get your body products from?