**Disclaimer: This post is sponsored by Always. All thoughts and opinions are my own. 
I can still remember when I got my period for the first time. I was 11 and in the sixth grade. I'd already prepared myself by reading Judy Blume's "Are You There God? It's Me, Margaret" many times. And then it happened. I walked into my mom's room after taking a shower and announced, "Mom, I got my period."
Her response? She was excited and told me in some cultures they had parties to celebrate. She asked me if I wanted one and I declined. I asked for the Always with Wings that were new on the market. Yes, I already knew which pads I wanted, ha!
But I was blessed as a kid. My mom had the resources to provide what I needed when I hit this stage of development but not all kids are set up. Always has partnered with Dollar General to make awareness of the issue and fight the stigma surrounding period poverty.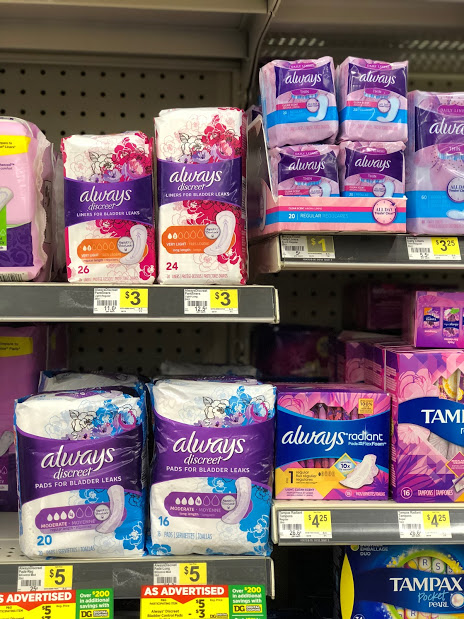 Always & Dollar General: #EndPeriodPoverty Program
It's back to school season. While this time is fun for some, for little girls without proper period products, it can be uncomfortable. Always is working to create a national conversation surrounding the lack of access to period products that are currently affecting millions of young girls in the U.S. every day. Did you know that nearly 1 in 5 American girls have either left school early or missed school because of a lack of access to period products? I dealt with debilitating cramps as a kid and spent my fair share of time in the nurse's office, but I couldn't imagine not being able to leave the house because I didn't have what I needed to be comfortable.
If girls are missing classes due to lack of access to period protection, a vicious cycle begins. They miss classes, get behind in schoolwork and miss out on activities that help in building confidence. Being a girl is hard but being a girl on their period without access to what they need for period protection is incredibly hard. As a mom to my own girls, I love that Always has been empowering millions of girls through puberty and confidence education. They've been providing products to girls in need as well as tackling societal barriers through the Always #LikeAGirl movement.
Program Details
I know this is what you were waiting for. Here are the deets:
Between now and September 8th every purchase of Always from your local Dollar General will trigger a donation of product to Feeding America—via their local school pantry program.
Join the conversation by following the #EndPeriodPoverty hashtag and make purchase Always from your local Dollar General.
Not sure where to find the nearest Dollar General? Check out their locations at DollarGeneral.com.