I'm not embarrassed to admit this, but, my very first time driving a minivan was on March 7th when my friends from Driveshop USA dropped one off to me at the request of mini. Growing up, minivans were comfy, yes, but stylish? No. I have always said that I will never have enough kids to need a minivan and that I was far too cool to be "whipping" a clunky mommy-mobile. I know, this is a lot of shade to throw at one type of vehicle–especially that I haven't driven. But mama is a lover of sports cars and driving a crossover is enough of a mommy-mobile for me.
Until I drove this 2016 Kia Sedona.
Now I'm not saying that I'm going out tomorrow to buy one BUT I'm certainly not throwing the shade that I was!
In truth, there was a lot that I really loved about the Kia Sedona and these things all made motherhood on the go way easier. Outside of the size and it being a, well, minivan, I really had nothing that I could gripe about here. Even the design of the floor mats made it easy for we parents to give the appearance of a crumb-free car when it wasn't.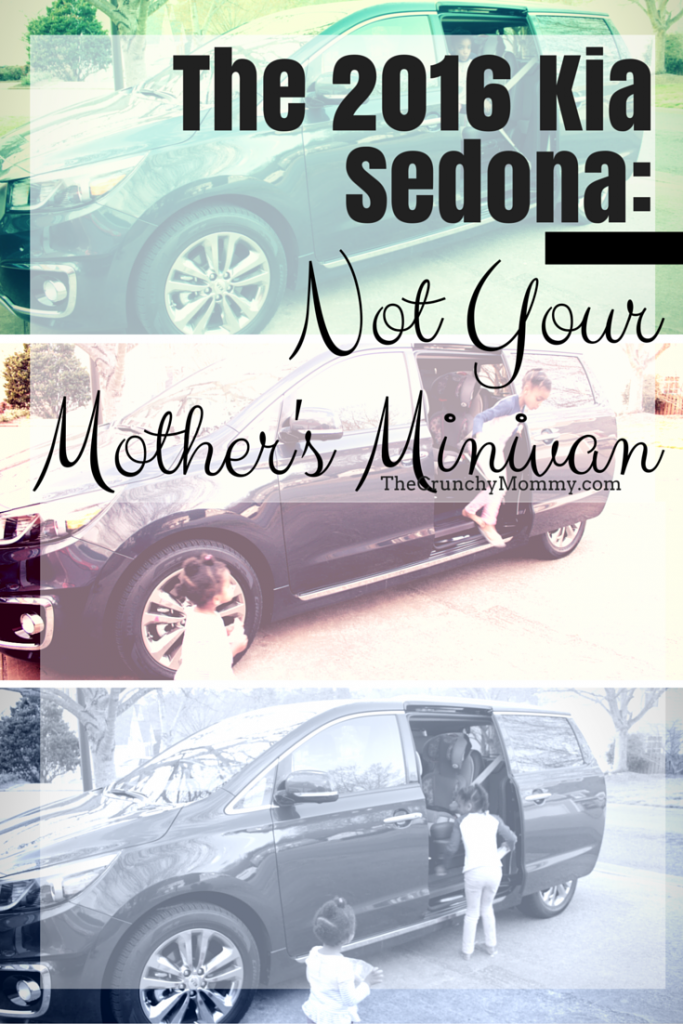 I Fell In Love With A Minivan…
Because of these here features:
Sliding Doors that I could open with the key fob. This was so helpful to me on so many occasions. When we were running out the door, the doors were already opening. Both mini and abc could open the doors which they liked.
Two Moonroofs that I could control from the front AND restrict mini from playing with all day if I needed to.
A sleek dashboard that made finding all the information I needed from heating and cooling to music controls to navigation super easy to find and use.
The trunk space was truly insane. I may or may not have (to be read as a definite may) sat in the trunk space just to see what it was like. It was comfy. Your groceries will ride in comfort.
The seat controls for the back seats were really great. The chairs are essentially portable lazy boys which makes traveling a breeze. And they are super comfortable. I know. I tried them.
The DVD player with wireless headphones almost made me cry. Seriously. And it had a remote. So we didn't have to listen to "Let It Go" at all while we were riding and she was watching her movies. Abc even let her put the headphones on her!
Rear climate control is just lovely for those who have kids that like it cooler or warmer you're able to give that to them without disrupting what you need in the front.
It handled like a car. I didn't feel like I was lugging a minivan around–I was whipping it. There were a couple times that my hubs had to remind that I wasn't in a sports car and that it was in fact a minivan. Ha!
360 degree view made figuring out the spacing on this as I parked a breeze. So it's not just a back up camera, it shows you everything. This made whipping (yes, whipping) into parking spots way easier.
There's a built in cooler. It's not going to freeze anything but my goodness, it's a cooler. When I was breastfeeding I would be pumping in the car. Do you know what I would have given for this!?!?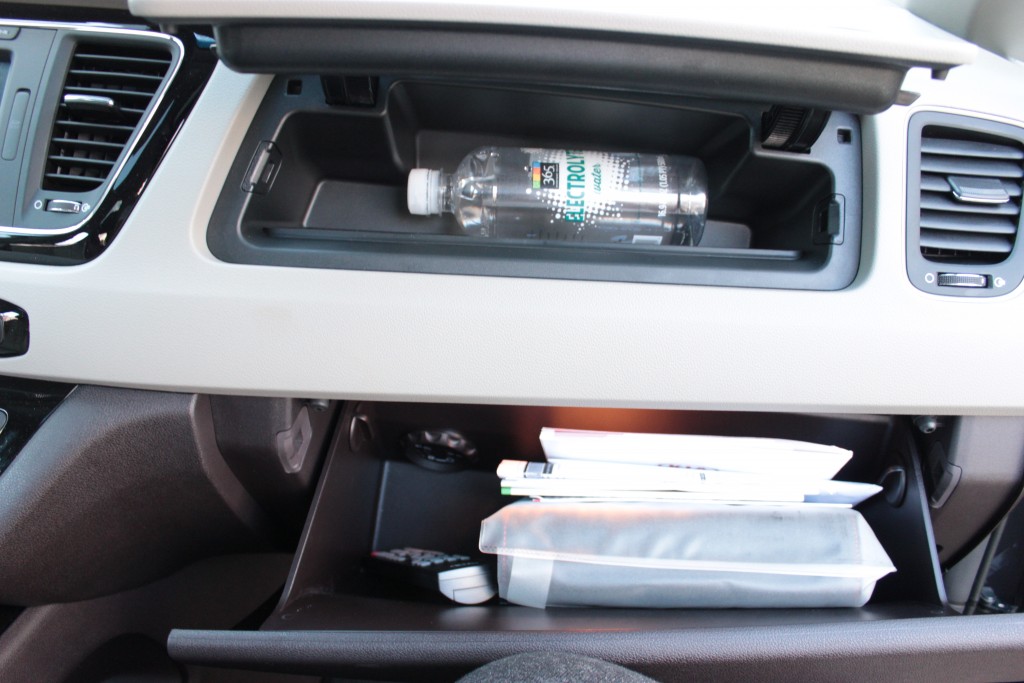 I have my opinions but mini has her own…
Since it was mini who really wanted to try a minivan out, I figured I would let her tell you why she loves the 2016 Kia Sedona:
While I'm not itching to go out and buy a minivan, I'm also done swearing them off. I probably won't ever have enough kids to warrant anything other than an SUV, I certainly don't frown upon the minivan anymore because these babies surely are not your mother's minivans anymore!
So good people… Are you minivan lovers? What do you guys think of the 2016 Kia Sedona?
Disclaimer: I was given the 2016 Kia Sedona to test drive for a week in exchange for a review. These thoughts are all my own.