I've partnered with Basic Invites on this sponsored posting. All thoughts are my own.
When was the last time you received a paper invitation to an event, namely a baby shower? I know that I sent them out for Mini's baby shower and that's about it. In her baby book, I have a copy of said invitation along with pictures of people celebrating the bump in my belly that eventually became her and she loves to flip through it. We live in the land of virtual now and as I look back at the other baby books I've yet to put together, I'm wishing I'd done paper invitations. And after seeing these beautiful ones from Basic Invite, I wish I had these!
Woah! What's Basic Invite?
While we do live in the land of instant and internet, we also want everything custom. Hearing the phrase "Oh I have that/used that same one!" is quite the opposite of a compliment and Basic Invite makes sure that their invitations are anything but basic and common. Basic Invite offers fully customizable invitations in minutes! Not sure how to choose your invitations? They've got you covered with a how to on choosing those invitations too!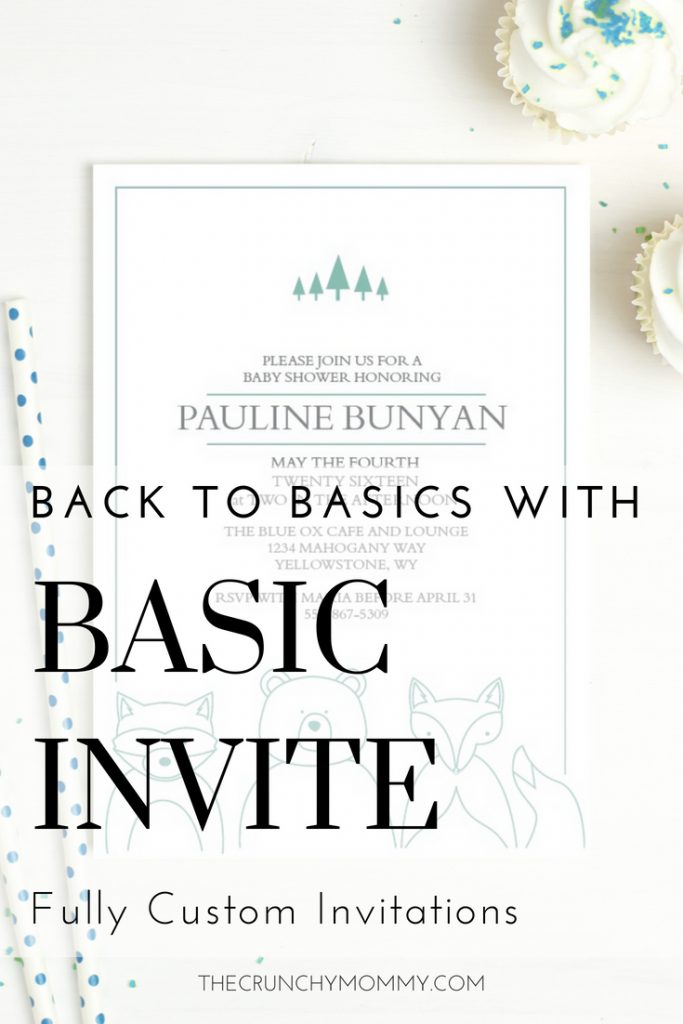 What makes Basic Invite different?
Almost Unlimited Colors – Basic Invite is one of the few websites that allows customers almost unlimited color options with instant previews online. Once you select a design you can change the color of each element on the card to over 180 different color options so you can make sure the card is exactly how you want it down to the littlest detail. This is what we feel sets us apart from almost any other online stationery company and is what we feel is our biggest draw.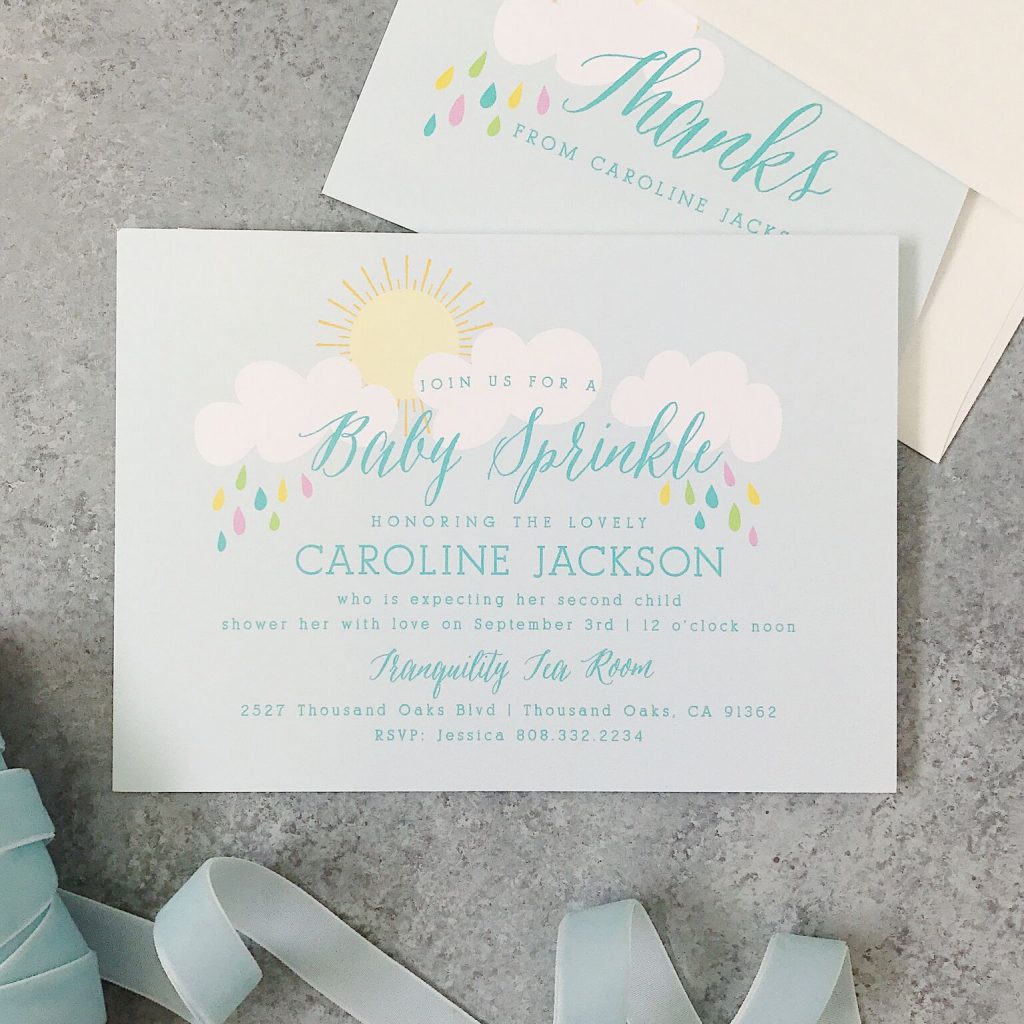 Custom Samples – Basic Invite is one of the few websites that allows customers the ability to order a printed sample of their actual invitation so they can see exactly how it will print as well as the paper quality before they ever have to place their final order.
Over 40 Different Colors of Envelopes – Basic Invite is just as colorful with our envelopes as we are with our invitations. Customers can choose from over 40 different colors when it comes to their envelopes so that they can make their invitation stand out even before it is opened. All of our envelopes are peel and seal so the envelopes can be quickly and securely closed.
Address Capturing Service – Basic Invite offers an address capturing service that allows customers to simply share a link on Facebook, Twitter, Instagram, or any other form of social media to request their friends and family's addresses which will be stored in the customer's account and can then be selected during the design process. Basic Invite offers recipient address printing at no cost on all Christmas card orders.
Foil – Foil cards are available in gold, silver, and rose gold. Customers can choose flat or raised foil on all of Basic Invite's foil designs.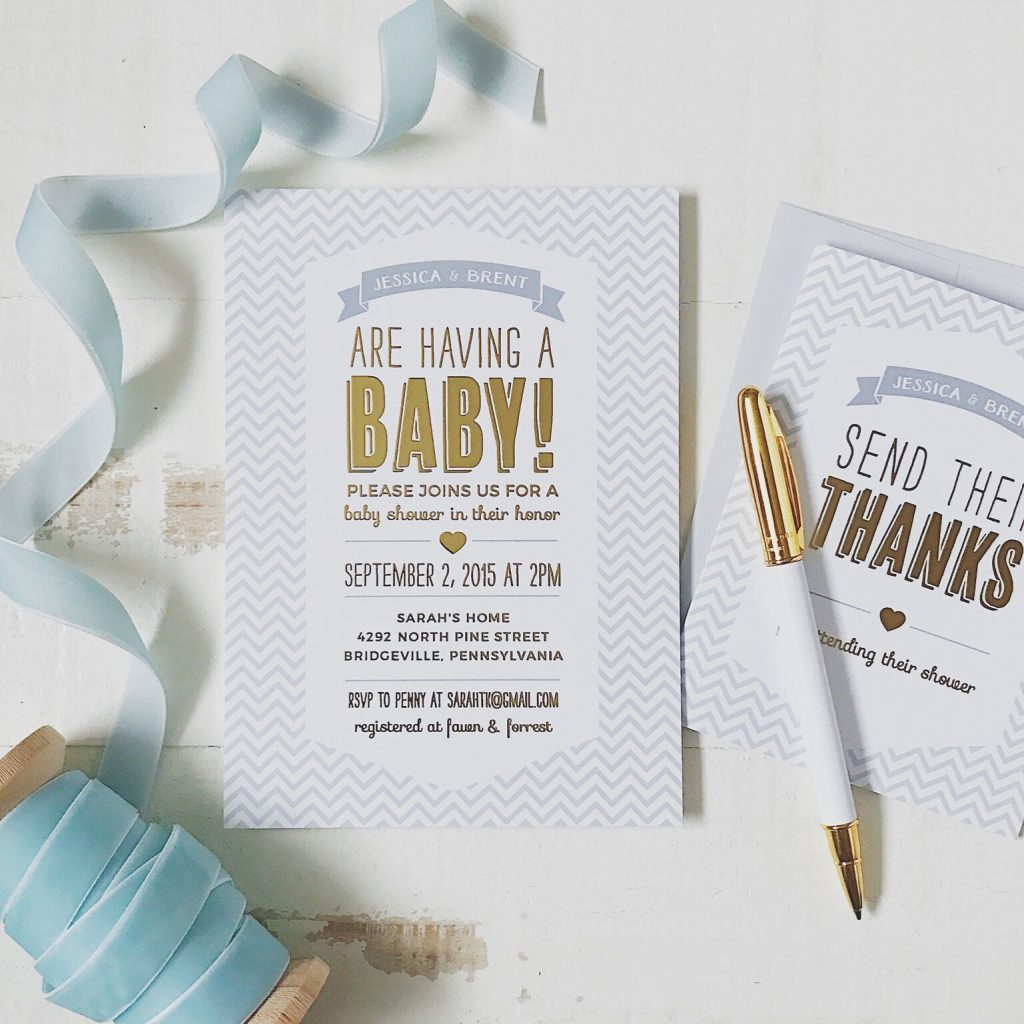 Joining #TeamBoy? Check out these customized baby shower invitations for a boy. In love with elephants? They've got you covered with elephant themed baby shower invitations.
Right now Basic Invite is offering 15% off with coupon code: 15FF51