Why should non-vegans have all the fun?
January marked the beginning of my adventures in veganhood and while I've loved it, seeing all these delicious recipes right before Super Bowl Sunday is making me miss dairy and meat!!! I don't want to return to carnivore life–I'm enjoying my rabbit food–but I do still want some delicious snacks to be present for the party. Who knows? They might even be so good that the non-vegans will try their hand at it! And since my team isn't even in the game, I'm really just going for the snacks ha!
So without further adieu, I give you my round up of some of my favorite vegan appetizers I've seen around the web.
Vegan-Friendly Game Day Recipe Round Up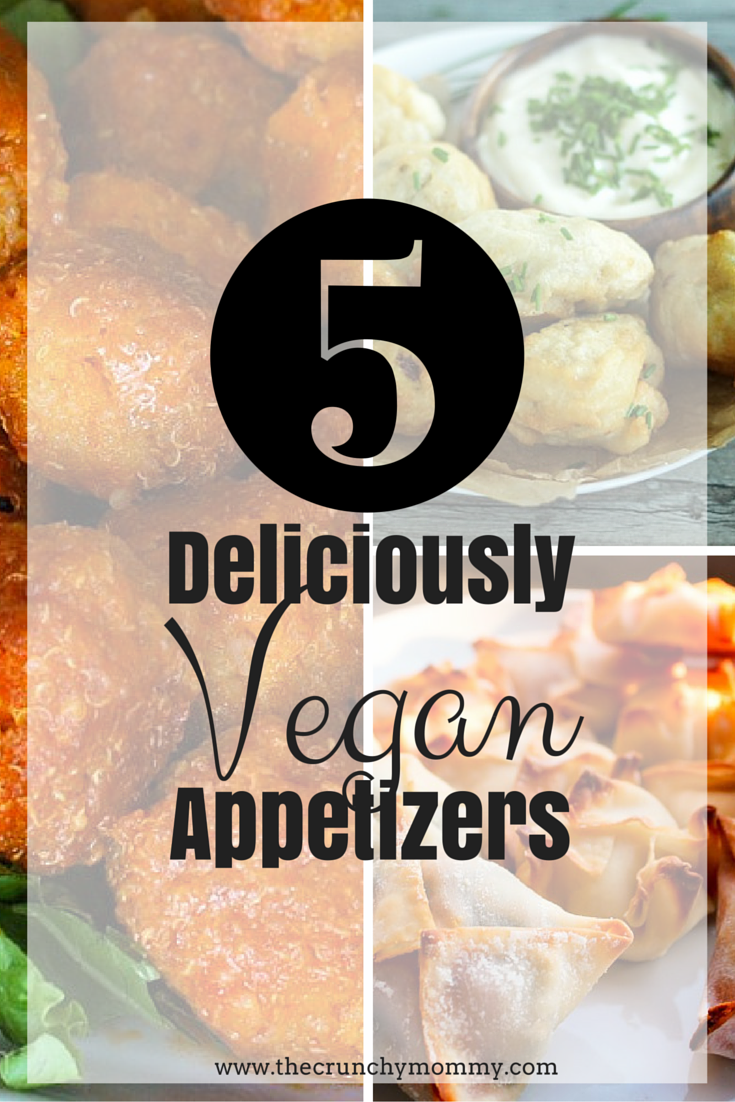 3 Ingredient Beer Battered Artichoke Hearts
I wish I could eat this through the screen!!! These little bites of delicious are made by Jenn from Neurotic Mommy. She features "crazy healthy" recipes–beer is healthy people. In about 15 minutes, you can make these delicious little bites and be a big hit for making beer into a healthy and vegan recipe!
Buffalo Cauliflower Bites and Cheater Vegan Ranch
Anyone who knows mini and I knows that we LOVE buffalo wings. Like incredible amounts. And she loves ranch. But buffalo wings BELONG at Super Bowl parties. They are a staple–unless you're vegan. Then these become the staple. Jenn over at Vegan Inspired has made these sooooo easy to make that mini just may be in the kitchen with me cooking them!
Vegan Baked Jalapeno Poppers
Yum.E. I love jalapeno poppers. These things are beyond delicious to me. Beyond. The baked in heat of the jalapeno coupled with the cool, gooeyness of the cheese just makes life right. And Marly from Namely Marly has made this possible for me! Pop up at the Super Bowl with these delicious poppers (see what I did there? ha!).
Vegan Lasagna Bites
When I saw that someone had created these I know that God loved me and my new vegan lifestyle. Bite sized lasagna??! This is ALMOST as good as not having to unwrap Snickers so I can eat them faster!!! Listen, I'm a work in progress ok? But Molly over at Quiche-A-Week is now bae because of this.
Buffalo Quinoa Bites
Be clear, these are being made. Again, I love buffalo anything and everything. And honestly, I like quinoa. It's a balanced food–a grain with a protein personality and Betsy from betsylife gave these babies some style with the buffalo.
How delicious do all of these look??!!? I cannot wait to make my contribution for the Super Bowl snack table!!!