Hi. My name is Aaronica and I'm a self-diagnosed cookie monster. I could literally eat cookies all the time I love them so much. But I've recently made some lifestyle changes and sugar-filled cookies no longer fit in. I thought I was destined to a miserable, cookie-free life until I started experimenting in the kitchen and came up with these Keto Almond Joy Cookies.
Jump to Recipe
I also love Almond Joy candy. There's something about the coconut and chocolate together that just gives me the warm and fuzzies!
Now let me preface this by saying that I am no baker so I took a HUGE risk in combining these ingredients. But I also did a lot of research on baking easy cookies (easy meaning there's no refrigeration necessary) that would be easy to combine some delicious ingredients into. And the base cookie dough here only has FOUR ingredients. Yes, only four ingredients.
Keto Almond Joy Cookies
All of these ingredients can be found locally at Sprouts or a Whole Foods but in case these retailers aren't close to you, I've also included links (these are affiliates) so that you can order them and keep them on hand. This recipe only takes 15 minutes in total so these are great when your craving something sweet and don't want to give in to the sweet world around you–especially during the holiday season!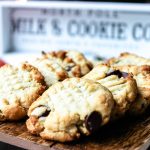 Keto-Friendly Almond Joy Cookies
If you're giving up carbs and living a sugar-free life, that doesn't mean you have to stop eating delicious treats!
Ingredients
1

cup

Almond Flour

1/4

cup

Confectioners Swerve Sugar

1/2

tsp

vanilla extract

3

tbsp

salted butter

softened

1/4

cup

sugar-free chocolate chips

1/4

cup

unsweetened shredded coconut
Instructions
Mix together the Almond flour, sugar, vanilla extract and butter until it's well-blended.

Using hands, make 10 balls with the dough and put on the cookie sheet.

Using a fork, press down on the top of cookie balls flattening them.

Top with whipped cream and enjoy!
Additional Variations To Try
Because the base for this cookie is something like a sugar cookie, it can be used as is for a cookie or with some of these variations:
Peanut Butter + Chocolate Chip
Coconut
Almond Butter + Chocolate Chip
Strawberries
If you try any of these variations, be sure to let me know how they turned out!
What is Houseful Of Cookies?
Houseful of Cookies is an annual, virtual cookie hop, hosted by Natasha Nicholes of Houseful of Nicholes. She really likes playing on the "Houseful" theme when there is more than one of something, and since there's more than one cookie…here we are. Each year, she gathers a bunch of us from the internet to bake up our epic cookie creations and share them with all of you! It's a fun time, and we all have dealt with butter, flour, and various flavorings to bring you our goodies each year. This year, we present to you, our cookie hop.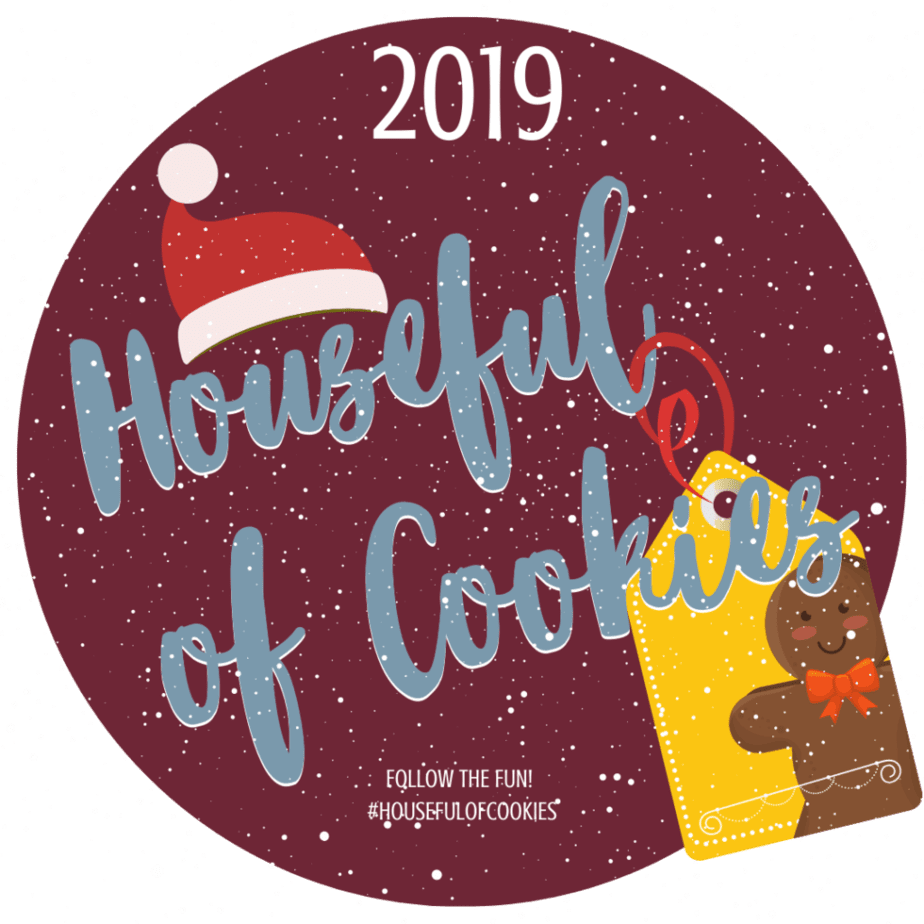 Houseful Of Cookies Participants
Brownie Cookies – Houseful of Nicholes
Chocolate Rolo Surprise Cookies – Good Girl Gone Redneck
The Perfect Christmas Sugar Cookies – Love, Jaime
Cake Mix Santa Cookies – Dairy Carrie
Candy Cane Cookies – Brooklyn Active Mama
Chocolate Dipped Peppermint Shortbread Cookies – Honest & Truly
Gingersnap Cookies – Divas With A Purpose
Decorated Ugly Sweater Cookies – 1000 Directions
Mickey Christmas Headband Cookies – Cutefetti
Birds Nest Cookies – My Crafty Life
Cranberry White Chocolate Chip Cookies – Kenya Rae
Gluten-Free Russian Tea Cakes – Day by Day in Our World
Not His Mamma's Tassies – Heather Spins a Yarn
Molded Peanut Butter Cookies – This Mamas Life
Not Your Mama's Milk & Cookies – Life of a Ginger
Peanut Butter Marshmallow Chocolate Chunk Cookies – Mama Harris' Kitchen
Coffee Sandwich Cookies with Browned Buttercream Filling – How Was Your Day?
Butterscotch Cornflake Cookies – Omadarling
Coffee Cookies – Someday I'll Learn
Toffee Bits Cookies – This Worthey Life
Fruitcake Cookies – Sugar, Spice, & Glitter
Keto Almond Joy Cookies – The Crunchy Mommy