Summer is my favorite time of year. The days are longer, the fruit is better, and this is the perfect season to make those family memories that will bring about nostalgia for many years to come. Conquering summer with a toddler is a balancing act, however. There are very small windows between heat tantrums and nap time tantrums to make outings enjoyable. This toddler-friendly summer bucket list takes into account their "lengthy" attention spans but is also easy on your wallet so in the off chance a mission has to be aborted, it won't be a budget strain.
20 Toddler Friendly Summer Bucket List Ideas
Places to Visit
Zoo – From naming the animals and making their noises, to identifying colors and shapes, the zoo is a grand place for learning and engagement.

Zoo Atlanta

has free admission for military and children 2 and

under.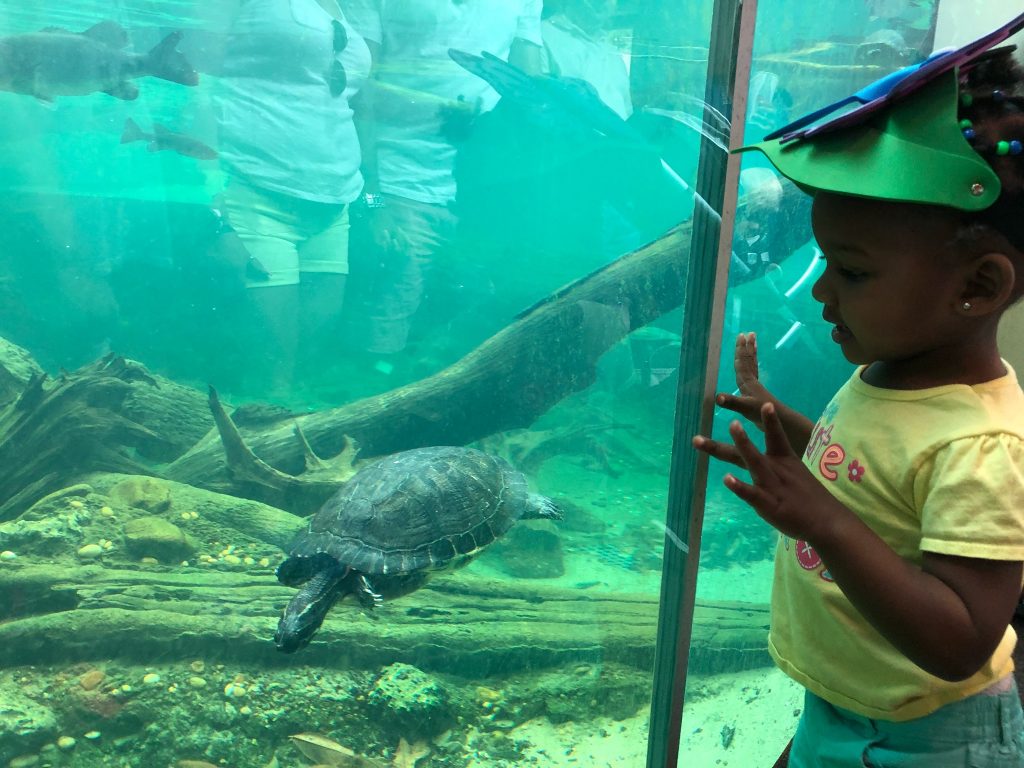 Festival – Your local newspaper/website always highlight free, family-friendly festivals and events. Recommendation: invest in a waterproof picnic blanket like this

one

, mine has already paid for itself as much as I use it.

Beach – I'm originally from southern California so I can be a beach snob but a friend recommended

Callaway Gardens

, a man-made beach in Georgia. The 2 hour drive is more bearable for all than the 5 hour trek to Atlantic Ocean.

Children's Museum – No explanation needed. These places are made for little hands to touch and explore.
Family Member – Sometimes it's nice to get a Mommy (or Daddy) break and let someone else love on your kiddos. I visited my Aunt for Mother's Day and somehow my child was the one to come home with a present. Go figure!
Screen on the Green – Free and most movies shown are family-friendly. Again a no-brainer to visit.
Historic site in hometown – You don't have to venture far from home to learn and explore. And frankly, a lot of the smaller, local museums have admission fees that are less than your favorite blended coffee.
Mall Play Area – Perfect year around but especially in the summer when you want the tot to burn energy without being in 90+ degree weather concerned about dehydration and sunburn.
Fireworks/Laser Show – Please gauge your toddlers tolerance to noise and lights before making this one a definite yes. There will be plenty of years to enjoy this and it's okay if they're not quite ready; but if he is, go and literally light up the night.
Frozen Treat Shop – Every now and then it's okay to have dessert before dinner. The twinkle in their eyes will be worth bending the rules that one time.
Things to Do
Bubbles – #EveryoneLovesBubbles. Go to Dollar Tree and stock up. My daughter and I went through a 4 oz bottle of bubbles in 15 minutes.
Sidewalk Chalk– Again, dollar tree is your friend to make this magic happen.
Paint – Whether finger paint or watercolors on canvas, let your child create a masterpiece she will be proud of.
Bake – This does not have to be sophisticated. If you're not Betty Crocker in the kitchen, pick up some tear and bake Pillsbury cookies. This will be a fun bonding opportunity and a great introduction to chores and following directions.
Family Photos – Why wait until November when the trees are naked and it's cold to get great portraits of your growing family? After seeing these, I don't think I can take professional photos any other time of the year.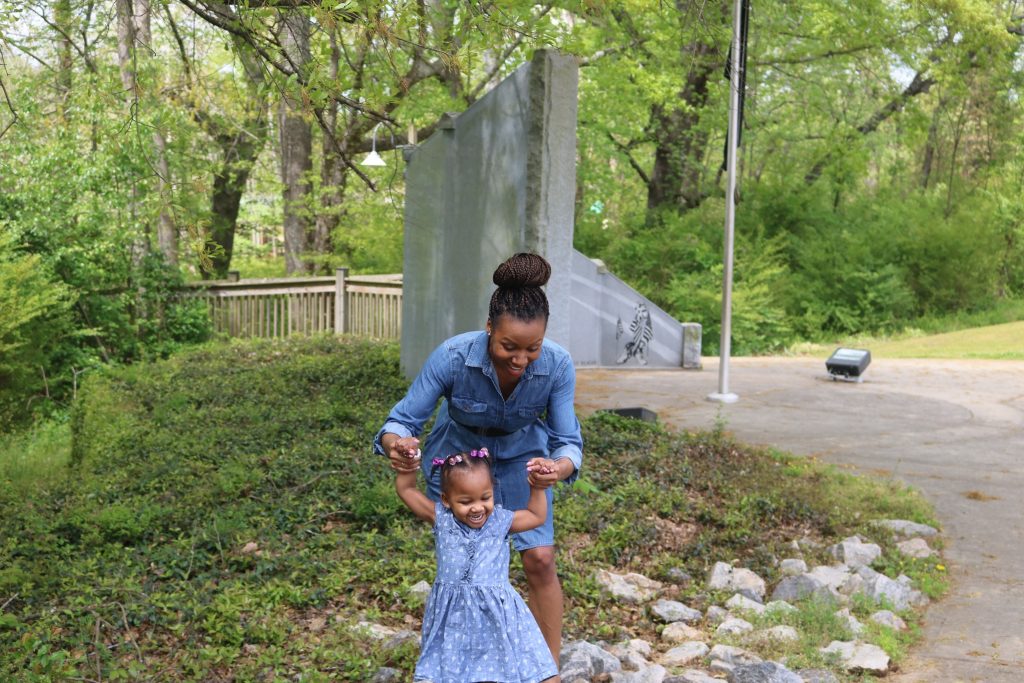 Class (swim, gymnastics) – Toddlers were not made to sit still. Instead of fighting the current that is Tropical Storm Threeanger, enroll them in classes at your local recreation center.
Picnic – A classic summertime past time that doesn't require a lot of prep or funds.
Sleepover or Overnight trip – My daughter is an only child and loves spending quality time with her cousins, so spending the night gives her extended play time with kids her own age.
Activity Workbooks – Dollar Tree Workbooks + Dollar Tree Dry Erase Markers + Binder and Sheet protectors = reusable learning for years to come.
Playdough – It's a rite of passage, regardless of the mess, every little should experience the wonders of Playdough.
Whether you do one item on this list or all twenty, take some time and think about what your toddler enjoys. Find what's right for him and make the most of every day you all get to spend together.
Ready to jump-start your summer? Download your toddler-friendly bucket list HERE!