Today marks the beginning of the 4th year of marriage for my husband and I. I woke up to the sounds of both my husband and toddler breathing heavily (to be read as snoring) and felt flooded with feelings of comfort. The first thing that I see when I wake up is our gold wall decal that says "You Are My Home" and these words couldn't be more true of how I feel both about my husband and my marriage.
My Marriage Is My Home
This isn't my first go at this marriage thing. In fact, as my cousins tried to comfort me going through my divorce, they said that our first marriages in our family don't work out. That didn't make me feel better nor did it make me feel like I wanted it again. I was heartbroken and confused as to why (what I thought was) love didn't make my marriage work out. That one was filled with resentment, misery, and immaturity. I swore off getting married again until I met my husband. It's almost as if our love healed the heartbreak, broken expectations and wounds that were left behind.
My marriage to my husband is my home now. It doesn't matter where we live as long as we're together, I feel at home. See, we've built a marriage that has a solid foundation that started with truth and honesty. It's a strong one. Like super strong. He knows both the proudest and most embarrassing moments I've lived through and he's loved me harder with everything he's learned. And the same is true for him. Every day we've been together we've been building, laying bricks, deciding how we wanted our marriage to be to fit us and our longevity.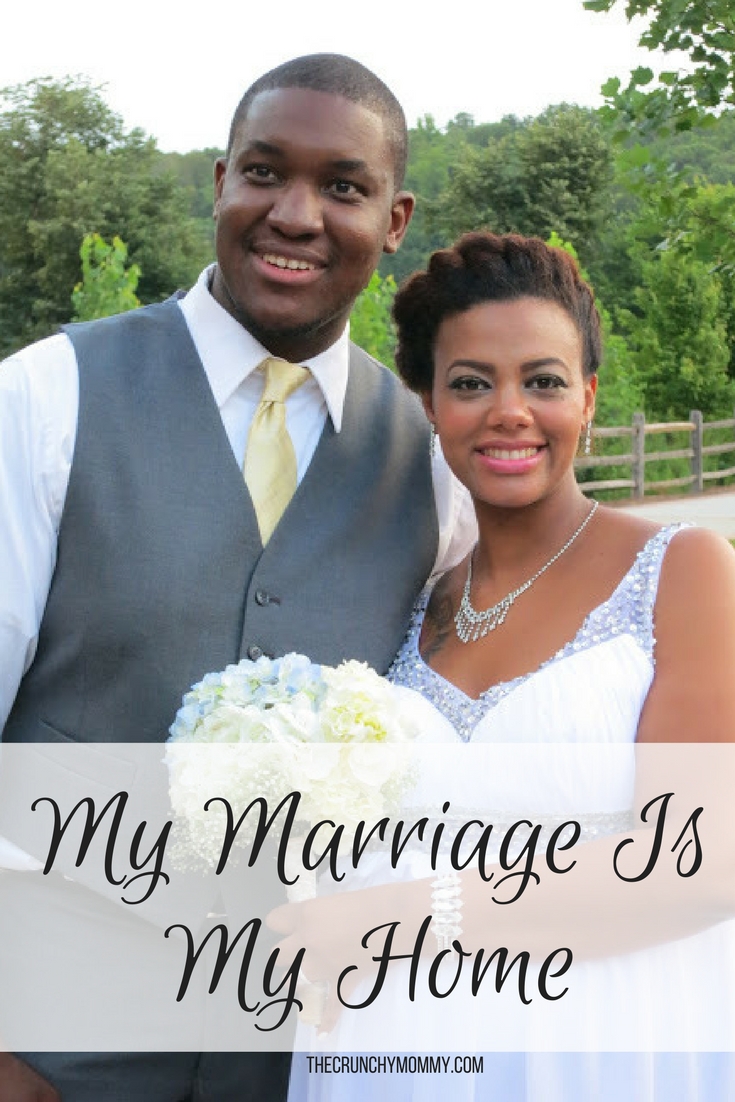 And it's working for us. There are things that he's told me that didn't feel good in the moment but they were his truth and I knew that he was coming out of a place of love. I've never felt more at home and more in "my place" as I do since being with him. We lift each other up. Challenge each others thoughts. Chase each others dreams and we do it together with love.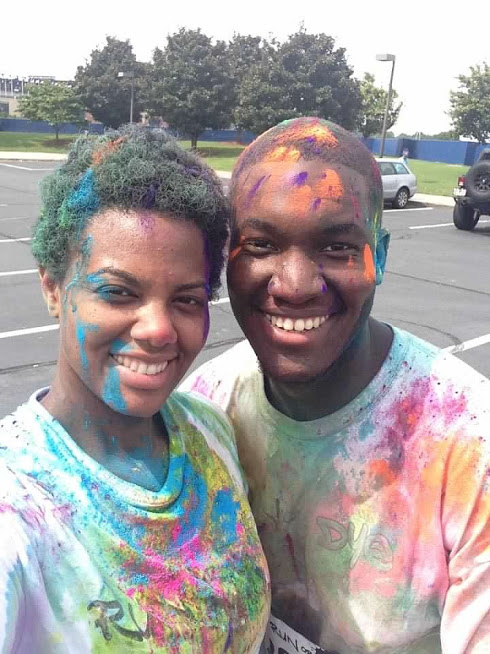 I can still remember when I saw him for the first time. The kindness in his eyes melted my frozen demeanor. And it feels like yesterday that we were at our wedding and I saw him telling people what to do so that the day was perfect for me. It already was because it was him that I was uniting my life with for forever.
Yes, this is a mushy post. I share a lot about myself as a mother and my children but this is the person and very thing that gives me sanity. He is my rock. He is the person I trust with everything that is me. He is the one that showed me that perfect love does exist.
He is my husband.