I remember when my brother and I were kids and our mom would always tell us that she didn't want anything for Mother's Day. Not listening, we would always gift her with some piece of jewelry she never wore, some gadget she never used, or some book about how awesome of a mother she was that I never saw her read. Now as a mother and wife, I get it. Nothing is exactly what we want.
Prior to retiring from corporate America, I was spent–literally. I woke up, got my eldest daughter ready. Nursed the baby. Got her ready. Made sure my husband was up so he could get bottles together for day care. Try and grab a shower while reviewing my mental checklist for things like show-n-tell and ballet and bills and more. After getting them out the house I would rush to work and spend my day catering to the needs of clients, co-workers, managers. I would then pick the girls up, take them to do some kind of activity, make dinner, feed them, bathe them, give the eldest to my husband and do our bed time routine of nursing, fighting with diaper changes, etc. After that was completed… OK, well you get my point. When this is your every day, the one day that you get honoring you for all that you do you literally want to spend it doing nothing.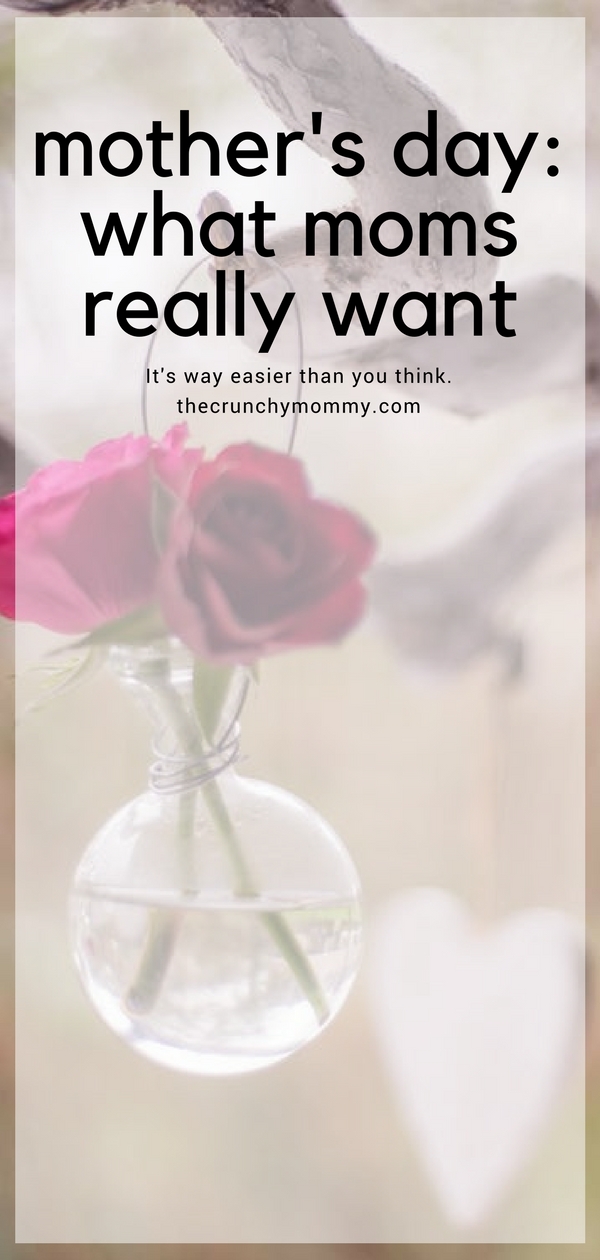 If you're a man reading this, take heed to the following and if you're a mom, pass this on to someone who is celebrating your motherhood (I got you!).
How do you give someone nothing? Here are some suggestions:
Let her sleep in. Once the kids wake up, grab them up and take them out for breakfast, an adventure to a bounce house, something. And when you come back, have coffee (or tea) in hand along with a delicious breakfast. Deliver it to her along with the remote and let her enjoy watching her trashy reality shows on Hulu.
Treat her to the spa. In Atlanta we have Jeju where you can spend 24 hours there for $25. This is a favorite among my friends and I. And if we're being totally honest (which I am), I'm actually fine going by myself and sleeping all day in different rooms. But let her go and have the day to herself. Reassure her that you and the kids will be fine. Send her the occasional picture message of you guys doing something silly.
Drop the kids off somewhere and pamper her. My husband gives me the best nurturing in the world. He's also one of the people that I enjoy most in the world. I love hearing his thoughts on things, listening to his laugh, seeing him smile. I love when he can just hold me or we can just be husband and wife uninterrupted. My favorite thing is him rubbing my feet. Cater to your wife or child's mother and make her feel like "she's the only girl in the world". Yes–RIhanna was on to something!
Clean the house or have it cleaned. I recently had our house cleaned for the first time and it's truly wonderful! Having your home cleaned allows her to focus on other things that matter and relieves so much stress while allowing her to do nothing in a clean space.
Being a mom is wonderful. It is. I love it. But on Mother's Day, there's a pretty big consensus that the gift we want is a break from the job that we love most. That and a red Keurig.