When making the choice to breastfeed your baby, one of the most common concerns is what to eat to in order to keep up with your milk supply. A good idea to keep in mind when creating your healthy breastfeeding diet is to make sure that you are eating nutrient-dense foods that will give you both good energy levels and lots of milk. Let's take a look at some things that should be included in your breastfeeding diet menu.
Best Foods For A Healthy Breastfeeding Diet
With all the food allergies and different foodie lifestyles out there, it can be hard to create a delicious, healthy diet that incorporates the food groups you need to be successful with both breastfeeding AND feeling satiated. You want to make sure that you're getting the extra calories you need in the best ways for your eating style. Here are some high-level things to make sure you're including:
healthy fats: olives, avocados, nuts, salmon
lean proteins: tofu, chicken, fish, lean cuts of beef
whole grains: brown rice, wheat bread, wheat pasta
fresh fruits & veggies
complex carbs: sweet potatoes, oatmeal, quinoa
If baby weight is a concern for you, there are 2 things I want you to know:
It's ok to not focus on weight loss AND milk production at the same time. We're rebuking the snapback culture. Take the time that you need to allow your body to recover. It takes the body on average 2 years to fully recover from having a baby. You've got time. Make sure that you're eating and nourishing your body, take walks, and allow your body to guide you.
If you want to focus on both at the same time, having a good meal plan is going to be crucial. After I had my youngest, I was able to breastfeed and lose 30lbs without my supply being jeopardized. I ate a lot, was never hungry and the weight just fell off. It is possible but I didn't put pressure on myself. For those interested in losing weight, the good news is it's possible.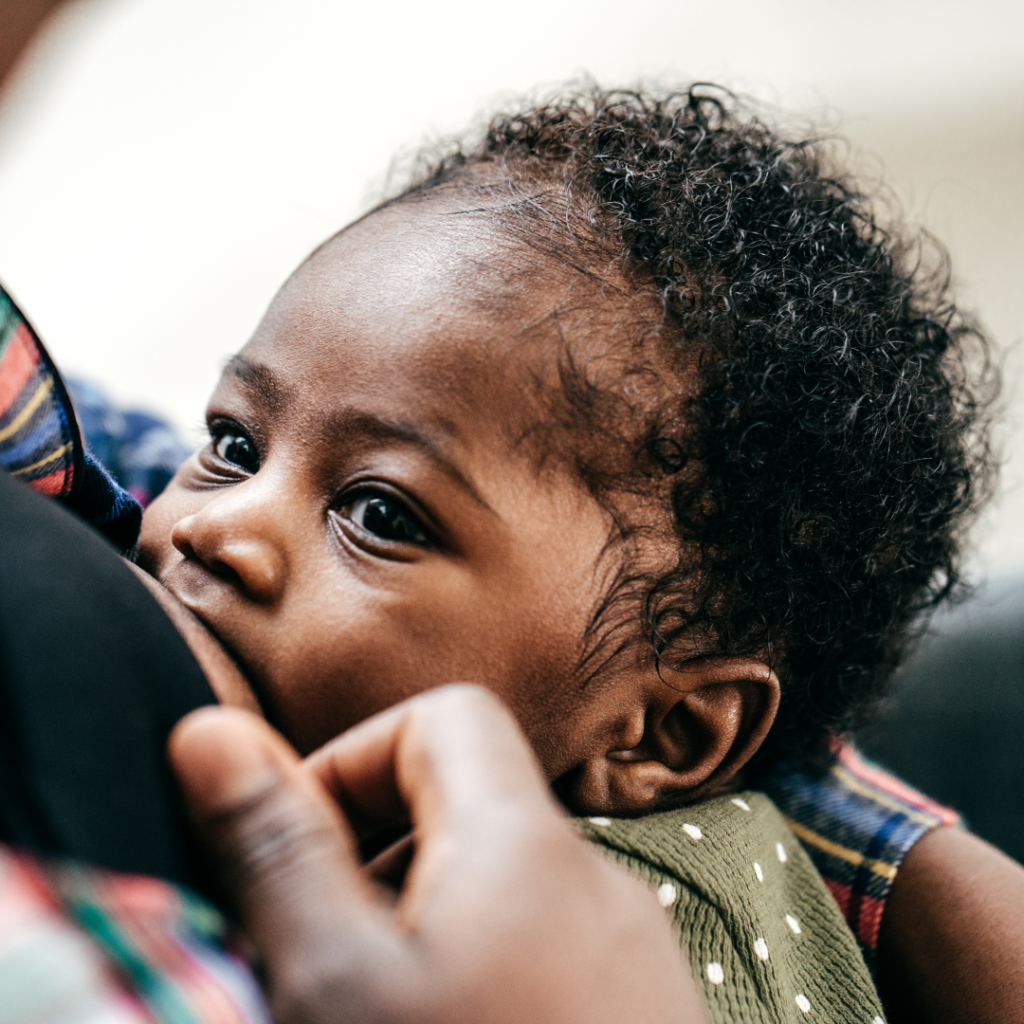 4 Foods That Help The Breastfeeding Mom
1. Water
I know, this seems obvious but your water intake has a HUGE impact on the amount of milk that you produce. More water, more milk. If you're one of those people that don't LOVE water, infuse it with some delicious fruit to make it tastier. The most important thing is to keep your water accessible. Have a refillable bottle in the places that you pump or nurse, by your bed, in your purse, in the car, everywhere. This is crucial. Make sure to have a glass of water with and in between each meal.
2. Oatmeal
I remember having oatmeal every.single.morning when I was nursing abc. I didn't even grow up liking oatmeal! But with mini, I barely produced enough milk and my breast friends were over here producing 15oz in one pump session so I was working hard to keep up. Steer clear of the pre-made oatmeal packets that are super high in sugar. Instead, make your own bags with oatmeal, brown sugar, nuts, and dried fruit. It's much better for you! Matter of fact, add some almonds and apricots (rich in prolactin which tells your body to make more milk) to your oatmeal since both of these have been linked with boosting your milk supply too!
3. Salmon
Not only is this fatty fish really good for you, but it's also good for the brain development of your baby. Salmon is packed with protein and DHA. But be careful where you get your salmon from–all fish aren't raised equally! Do your research on farm raised versus wild and make the decision that works best for you. My favorite way to eat salmon is in croquette form. Can we say yummy?!
4. Spinach
Ok, so really all green leafy vegetables are really great while breastfeeding. They are rich in calcium to keep both you and your baby's bones strong. I love a warm spinach salad topped with dates (also high in prolactin), walnuts, and a little Pear Gorgonzola dressing.
Sample 5-Day Breastfeeding Diet Menu for New Moms
This meal plan doesn't include dairy products as my family is intolerant and allergic to them. We use small amounts of vegan swaps and this can be adapted to those with vegetarian diets and vegan diets as well. But there are a variety of foods here that contain important nutrients for the breastfeeding mother.
Day 1:
Breakfast – Milky Mama Smoothie
Lunch – Cucumber Quinoa Salad
Dinner – Black Bean Burgers w/ Sweet Potato Hash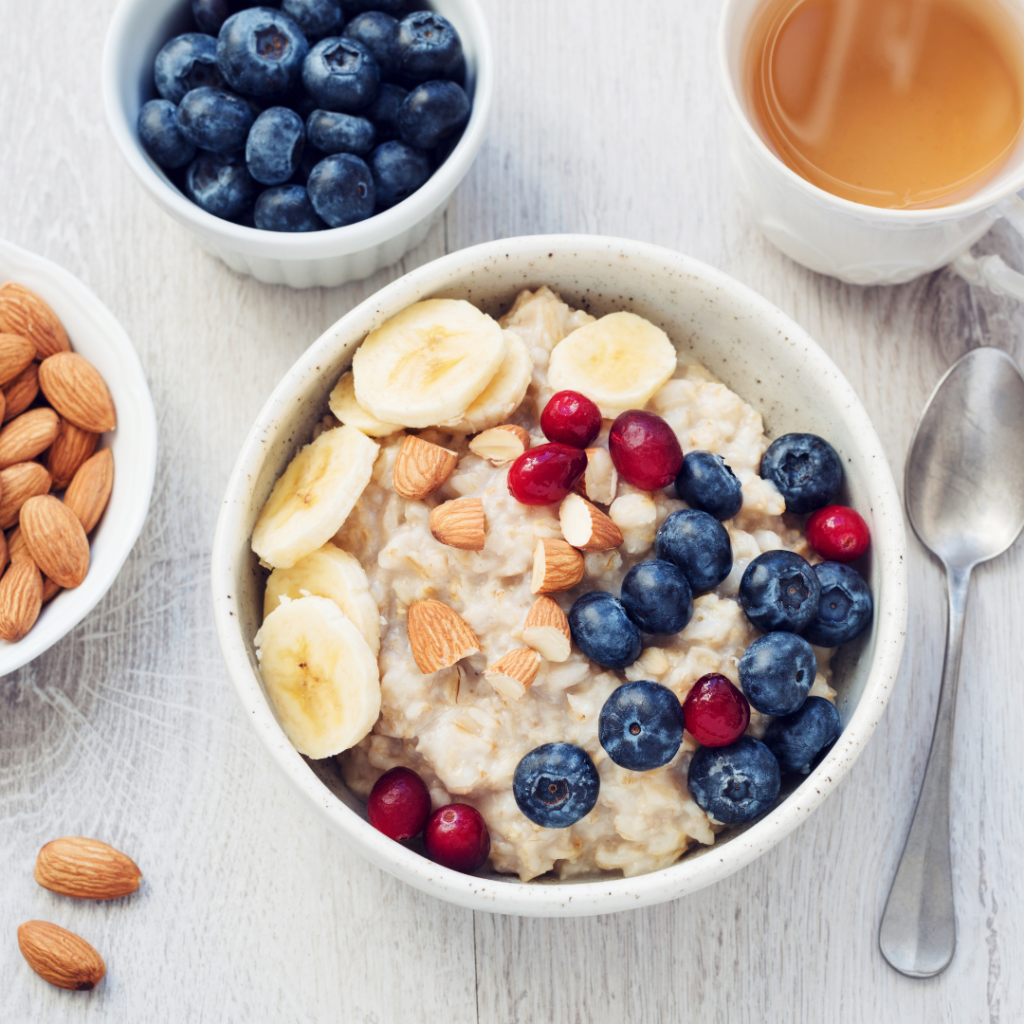 Day 2:
Breakfast – Overnight Oats
Lunch – Leftover Black Bean Burgers w/Sweet Potatoes
Dinner – Baked salmon with Spinach & Brown Rice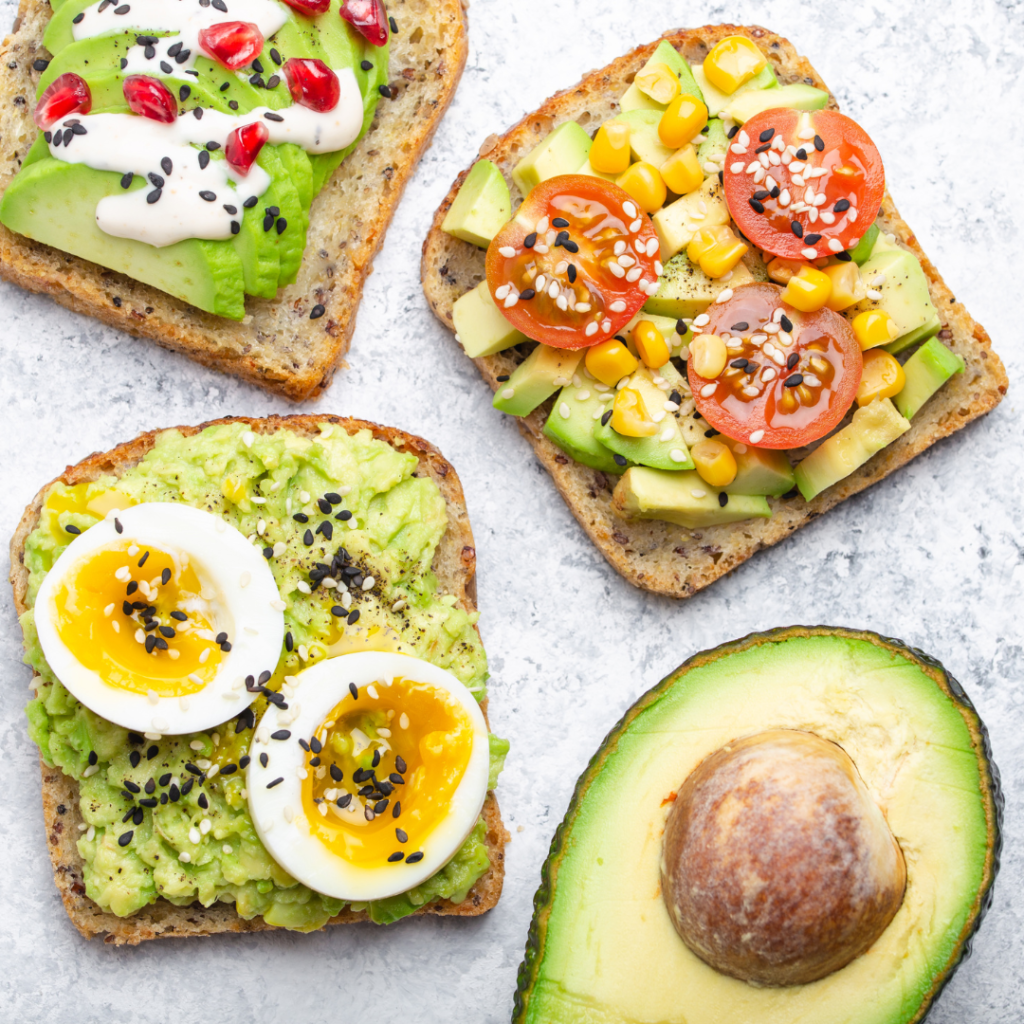 Day 3:
Breakfast – Avocado Toast w/Fried Egg
Lunch – Stuffed Pita
Dinner – Slow Cooker Thai Peanut Chicken Breast over Brown Rice
Day 4:
Breakfast: Milky Mama Smoothie
Lunch: Leftover Cucumber Quinoa Salad
Dinner: Mixed Greens Salad + 4oz of protein
Day 5:
Breakfast – Overnight Oats
Lunch: Stuffed Pita
Dinner: Quinoa, Sauteed Spinach and 4oz of protein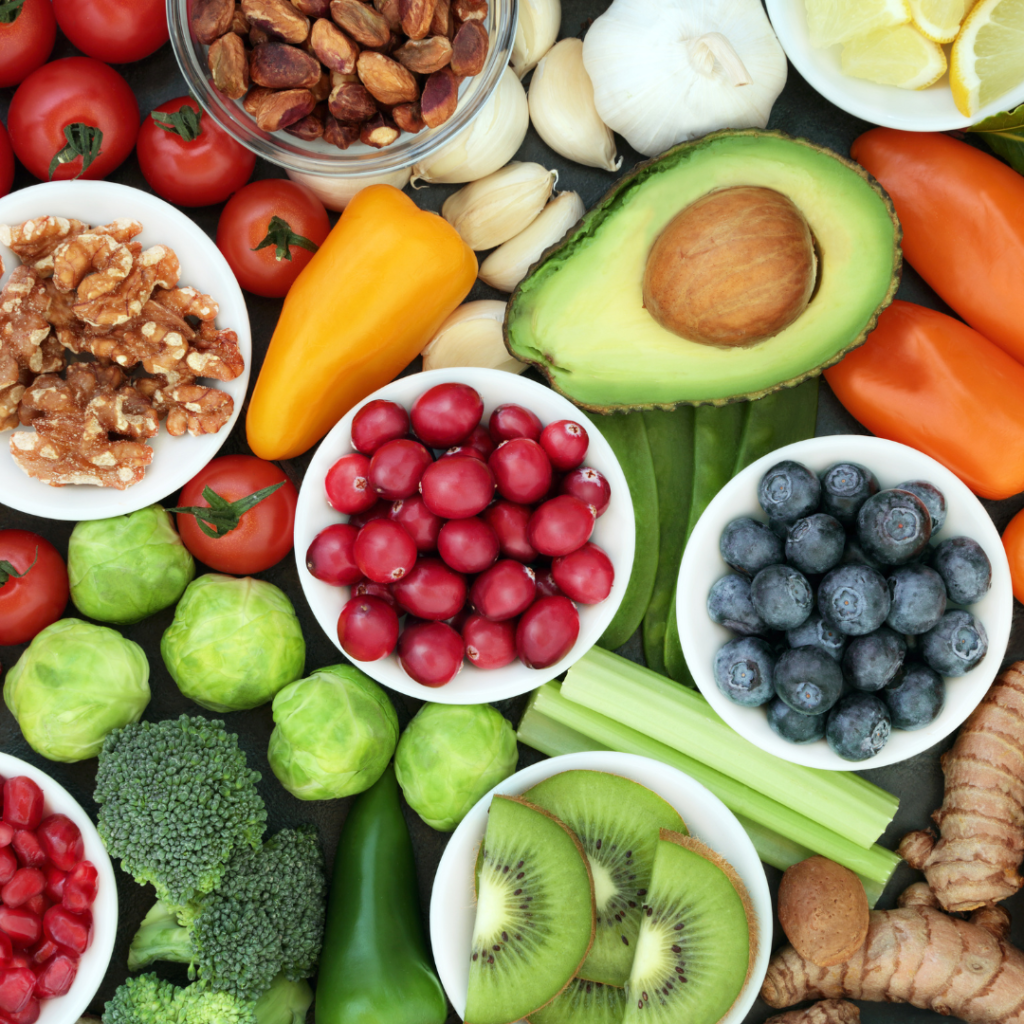 Healthy snacks to keep on hand:
Apples w/ Almond Butter
Grapes
Walnuts
Hummus w/ veggies
Trailmix
Grapes
Almonds
Organic/All-Natural Granola bars
Easy Recipes for the Breastfeeding Mom Meal Plan
Milky Mama Smoothie:
Blend:
1⁄2 banana
1⁄4 avocado
1⁄2 cup almond milk
1 scoop of plant-based (or whey) protein
1 shot of ginger
1tsp of Brewers Yeast
Overnight Oats:
1/2 c of oatmeal
3/4 c of almond milk (more if you like your oatmeal thinner)
Maple syrup to taste
Fruits of your choice
Slivered almonds
Cucumber Quinoa Salad
1 lb Roma tomatoes,
1 cucumber,
1⁄2 medium sliced red onion,
2 diced avocados,
2 tbs extra virgin olive oil,
juice of 1 medium lemon (about 2 tbs),
1⁄2 bunch cilantro (or fresh dill),
1⁄2 cup cooked quinoa,
1 tsp sea salt,
several pinches of black pepper.
Place chopped tomatoes, sliced cucumber, sliced red onion, diced avocado, cooked quinoa, and chopped cilantro into a large salad bowl.
Drizzle w/2 tbs olive oil and 2 tbs lemon juice. Toss gently to combine.
Add 1 tsp of sea salt and sprinkle black pepper before serving.
Black Bean Burger
2 cups black beans, drained and mashed with a fork,
1 cup breadcrumbs,
1/4 cup grated onions,
1/2 teaspoon chili powder,
2 egg whites,
sea salt and freshly ground black pepper,
Canola oil spray
Mix together the beans, breadcrumbs, onions, chili powder, egg and pinch of salt and pepper in a medium bowl.
Form the mixture into 2 small patties.
Preheat a grill pan over medium-high heat and add some canola oil spray.
Cook the burger 4 minutes per side.
Use iceberg lettuce to create "bun."
Stuffed Pita
1 Pita,
1⁄4 cup cooked black beans (or garbanzo beans),
1/3 baked sweet potato slices,
romaine lettuce,
sliced cherry tomatoes,
chopped onions,
1⁄4 avocado sliced,
balsamic vinaigrette dressing.
Put all ingredients in pita and enjoy!
Slow Cooker Thai Peanut Chicken
1/4 c Peanut Butter
1/4 c Soy Sauce
2 garlic cloves minced
Green onions for garnish
Place all ingredients in the slow cooker for 6 hours on low.
---
These are just some of my favorite meal ideas that made making healthy choices that met both my nutritional needs and my baby's needs easier. It's important to note that having nutrient rich foods plays an important role in baby's development. Keeping healthy foods on hand makes it way easier as well as meal planning. Be sure to discuss any dietary restrictions and ideas with your healthcare provider and/or lactation consultant before making any huge shifts in your diet plan.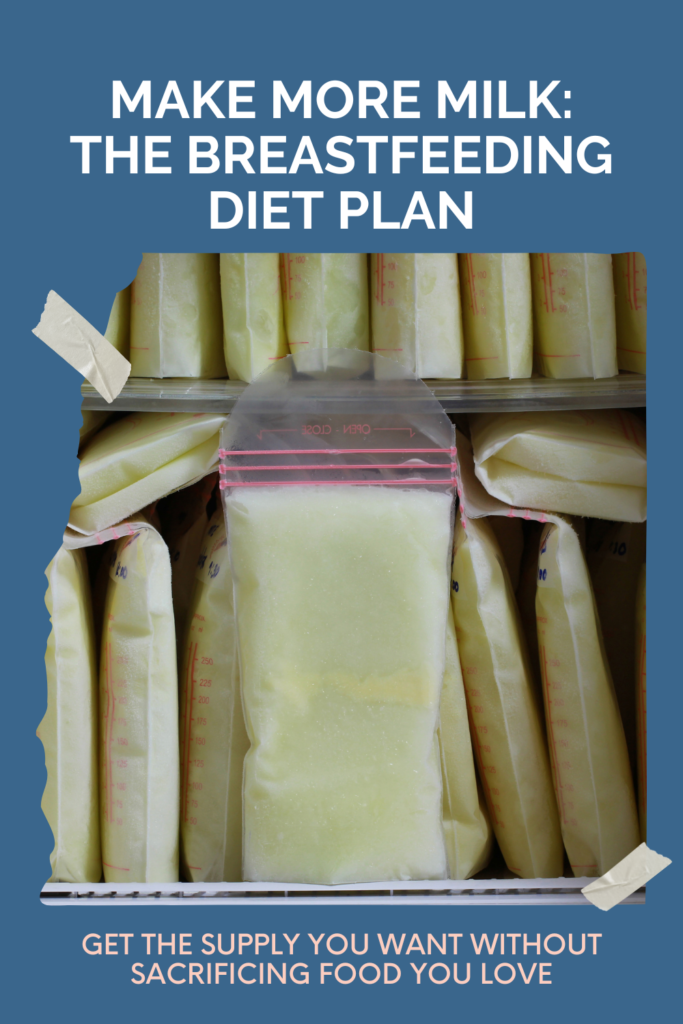 Additional Supplements to Take That Impact Breast Milk Supply
One of the things that I learned when I was breastfeeding my second child is that supplements exist to help you succeed in your breastfeeding journey. Some of the things you want to make sure that you add into your supplement routine are:
Prenatal Vitamin: this is so important and as I deal with dental issues, I realize that skimping on this step is definitely something you don't want to do! I love Ritual vitamins because they have mint in them so it's easier to digest.
Probiotic: Your gut health is super important and more important now that you're breastfeeding. By you taking a probiotic that works well, you set both you and your baby's gut health up for greater success. I highly recommend Seed probiotic.
Vitamin D Supplement: most of us are not getting enough vitamin d. You need this and so does baby after a couple of months. Vitamin D is key in both you and babies health and can impact your energy levels and more.
Vitamin C: excellent for immunity
Omega-3 fats: the fatty acids are SO good for your body, it's an anti-inflammatory and helps your milk produced become rich in healthy fat
These are just some of the basic things that should be in your supplement routine. If you're specifically having trouble with your milk production, I love the Legendairy herbal supplements. They have really great and versatile options that help with the amount of fat in milk, overall milk production, and give you the boost that you need in order to have greater success with breastfeeding.
What tips do you have?