This summer is one fun road trip after another and this past weekend I had a much needed girls trip with a good friend of mine. Both moms and wives needing a break, we decided to keep it relatively close to home and head to Chattanooga, TN. It's about an hour from where I live and there are so many different things to do there.
We Stayed in an Airbnb
I'm not going to lie, I had little to do with planning this trip. I just knew I needed the getaway and was basically down for whatever she wanted to do too. After doing some research, we decided on a beautiful home in Lafayette, GA. It was a 3-bedroom home so we decided to invite another friend along with us. It was my first time meeting her but you wouldn't know by the easy chemistry we all had.
The Need For A Girls Trip
Despite the hesitancy that we all felt at leaving our loved ones to actually take a weekend for us, it was so needed and that became evident immediately. There's nothing like being surrounded by women who are in a similar spot in life as you to just let your hair down around. We talked about everything from parenting to marriage to the need to be ourselves in the midst of our roles. And then we had fun.
Sunset Cruise In Chattanooga
The first thing that we did was take a beautiful riverboat ride around Chattanooga. Beautiful is an understatement. I normally get motion sick but felt none of that as we enjoyed the beautiful views.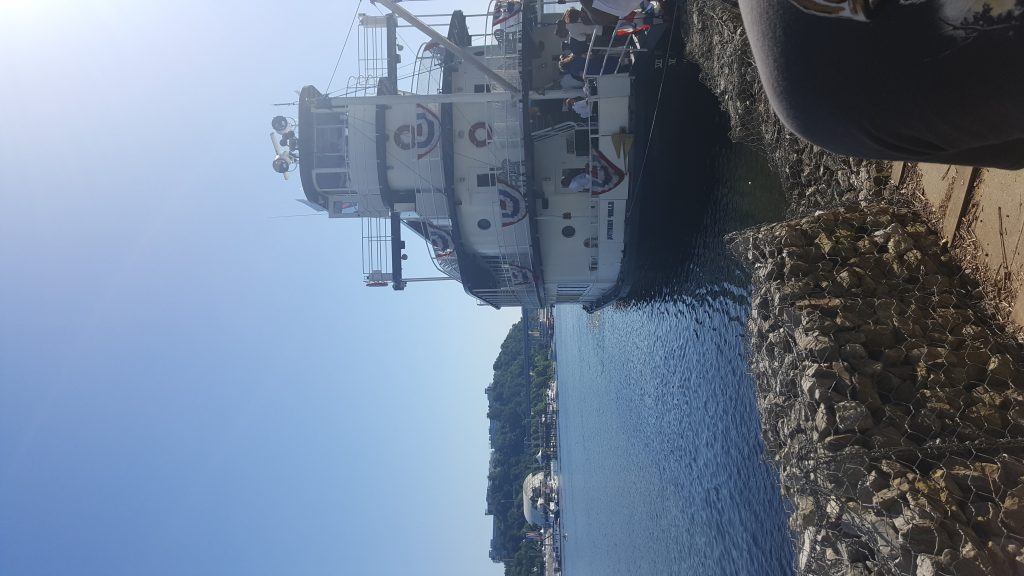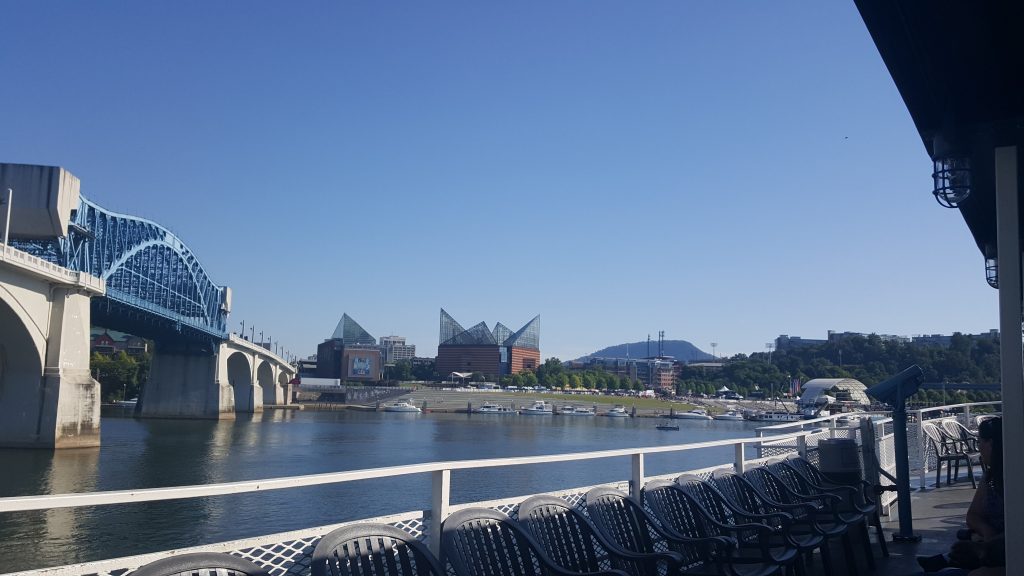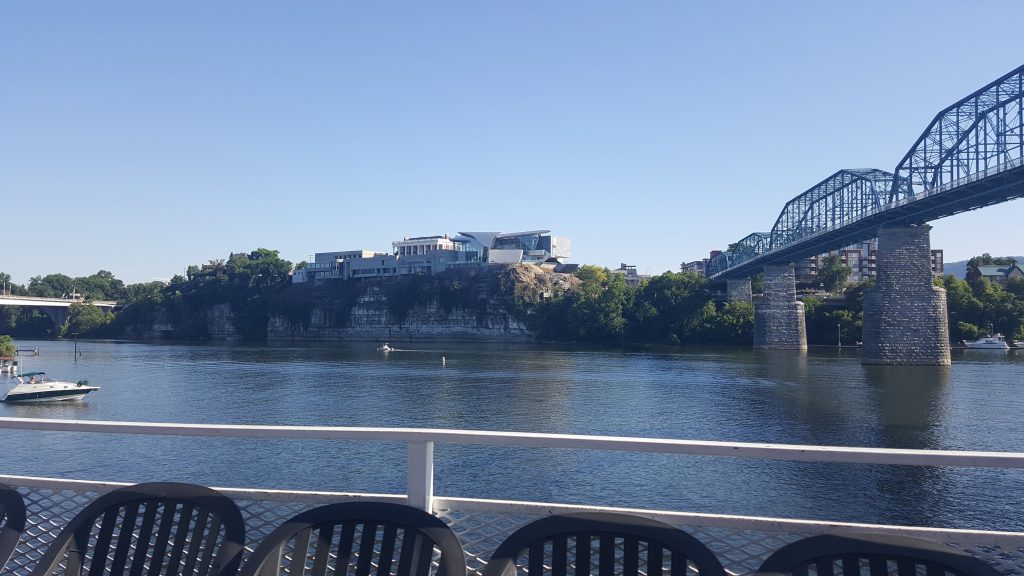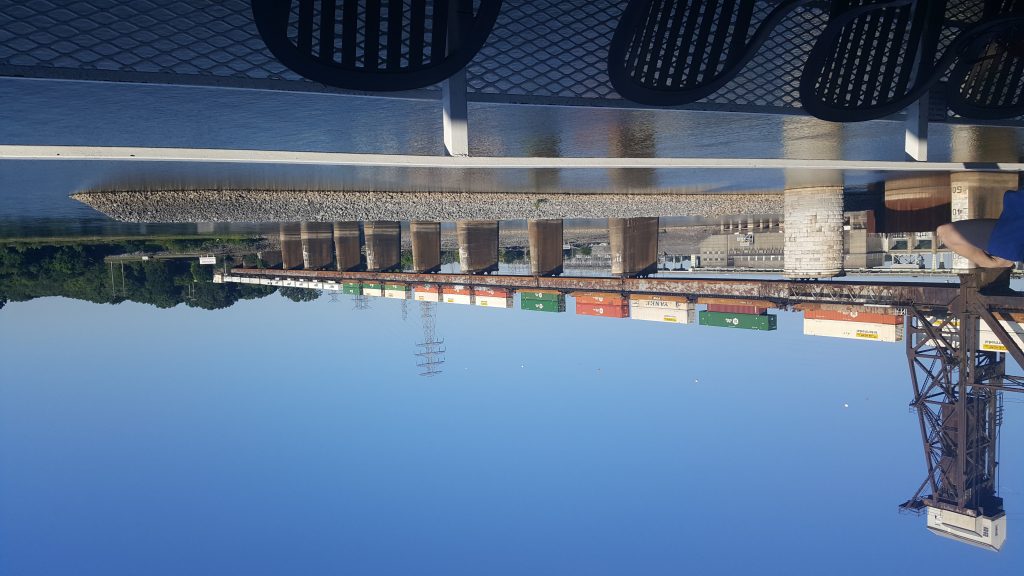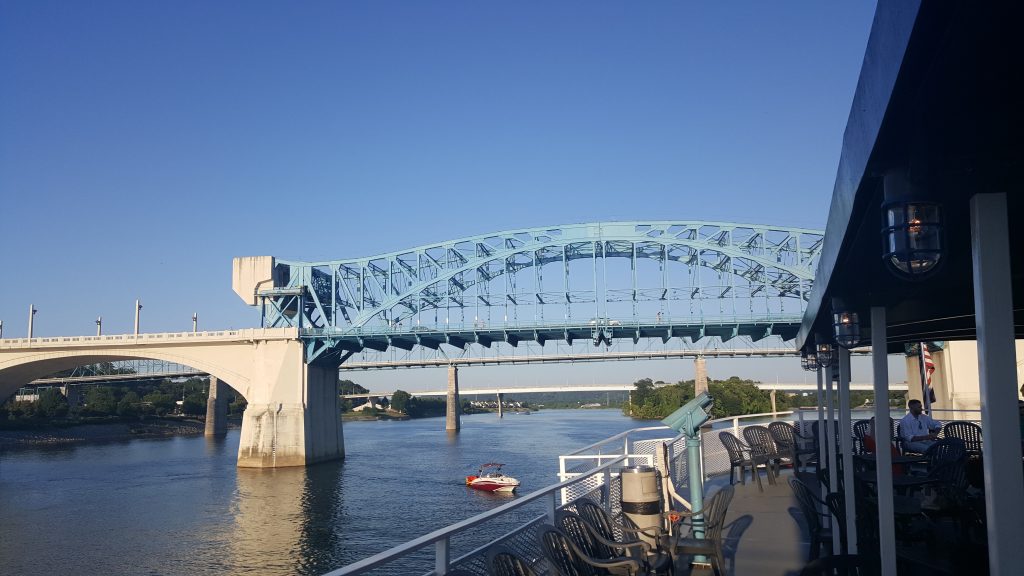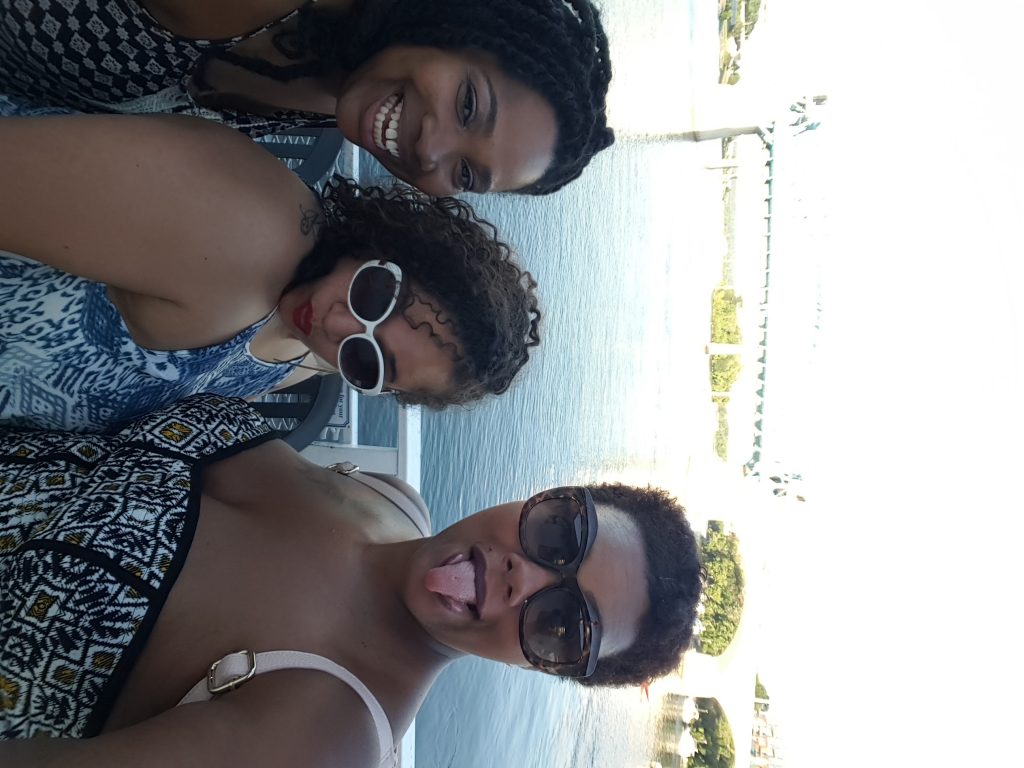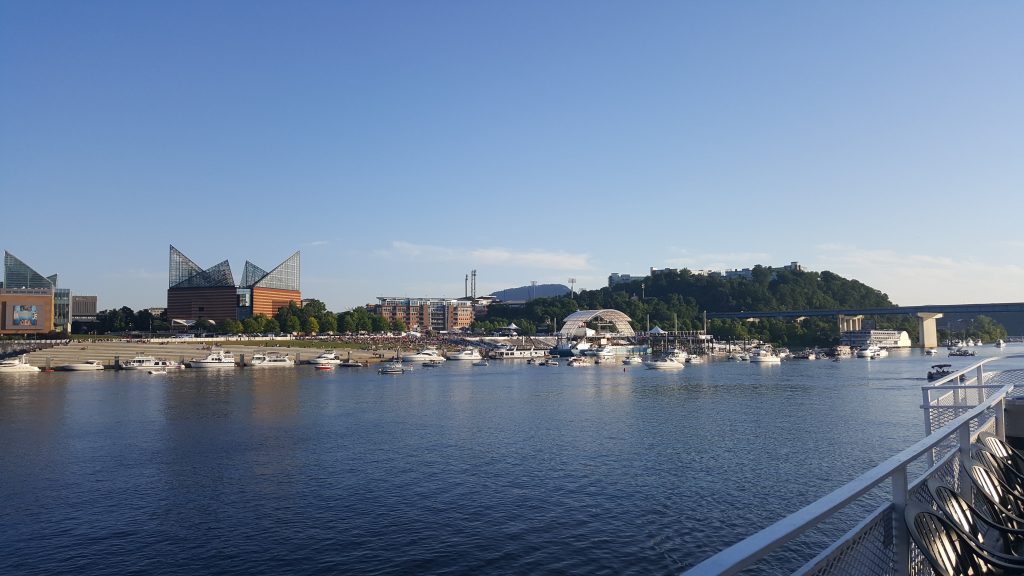 After leaving the cruise, we grabbed some grub at a local restaurant. It was soooooo good and I was even able to stay within the confines of my DTOX program without feeling like I was missing out on the fun! I had an Asian burger with lettuce "buns" and a side of collard greens. Now I'm pretty picky about my greens but these? My goodness. We had to call the manager over to get the recipe–which I've forgotten.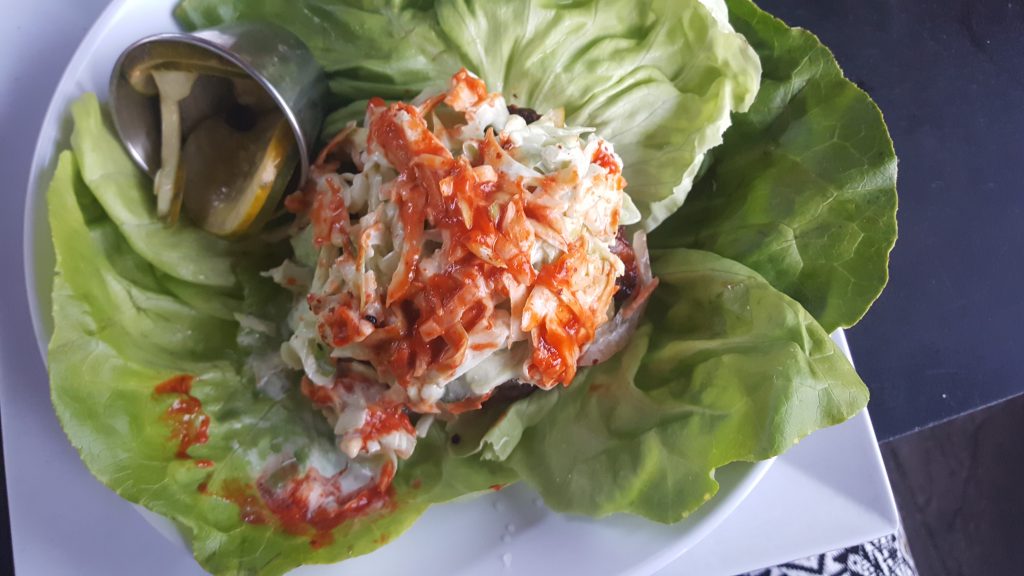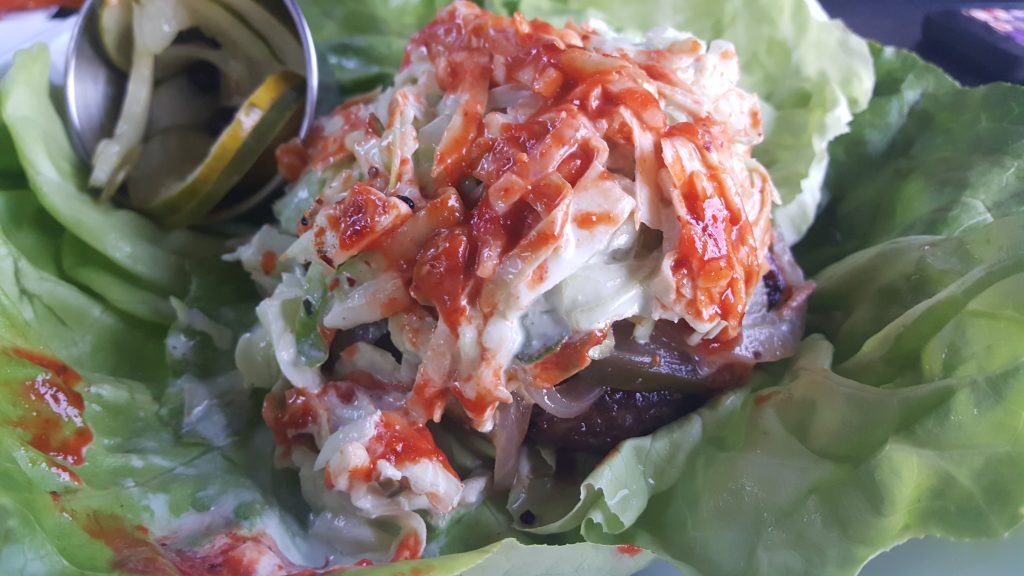 Fun In Little River Canyon
I've lived in the South for 15 years and there are a lot of states that I haven't been to down here–Alabama being one of them. We got up not so early the next morning and headed out to the Canyon. I sported some shorts that I made just for the occasion since I knew we would be swimming. After hiking over to the waterfall area in the insane heat, we were rewarded with water that was of the perfect temperature.
Apparently everyone was relaxing this weekend and it was great to see so many people out just experiencing the beauty of nature. We met up with some really cool women that lived in Alabama and were in the canyons for a family reunion. We floated around the water for hours before finally realizing that we needed to get back to our Airbnb.
#Momlife Forever
We were all ready to tackle another night out on the town before our bodies realized that we were really just moms and there was no need to fight our nature so we Netflixed and chilled. We binge watched "Grace and Frankie" while laughing about who knows what. It was incredible. And relaxing.