I honestly never thought that I would have a post with this title. I've lived in Atlanta for almost 15 years now and I've never seen traffic patterns the way they are here. Atlanta's traffic is senseless. We're overcrowded and it shows with how the build up begins so early. In fact, it seems like it's ALWAYS rush hour!
I digress…
My summer has been filled with road trips. I'm trying to teach myself to love driving in the car for hours upon hours–desensitizing myself. Abc spent a couple of weeks with my mom and I couldn't wait to get her back. I hopped in the new 2016 Mazda 6 to go and get her. I left my house at about 1pm thinking this would be the perfect time. I was meeting my mom 3 hours away to pick her up. But then Atlanta traffic hit. Yes, at 1pm I was stuck in traffic.
Instead of being miserable, I was able to actually enjoy the ride. I turned on the cruise control that adjusts your speed automatically based on the distance of the car in front of you. Do you know how much this made my life easy? If you've ever lived or driven in Atlanta, then yes, you do know exactly what I mean. I'd packed some snacks so I was ready for whatever was waiting for me traffic wise. Even though it took me 6 hours to go the 3 hours, I arrived safely and happily in the Mazda 6.
Hopping on the road for my day trip in this beautiful @mazdausa 6. Got all the important things: protein shake, water, healthy snacks.
The 2016 Mazda 6
Red car. #PurpleDrink. Both #toddlerapproved #drivemazda #thatbloglifestyle

A photo posted by The Crunchy Mommy (@thecrunchymommy) on

I've driven the Mazda 3 and it was beautiful–but a little snug. The Mazda 6 is pretty comparable to the Mazda 3. In fact, my only "con" was the sizing sooooooo naturally that's not a thing to even worry about right now.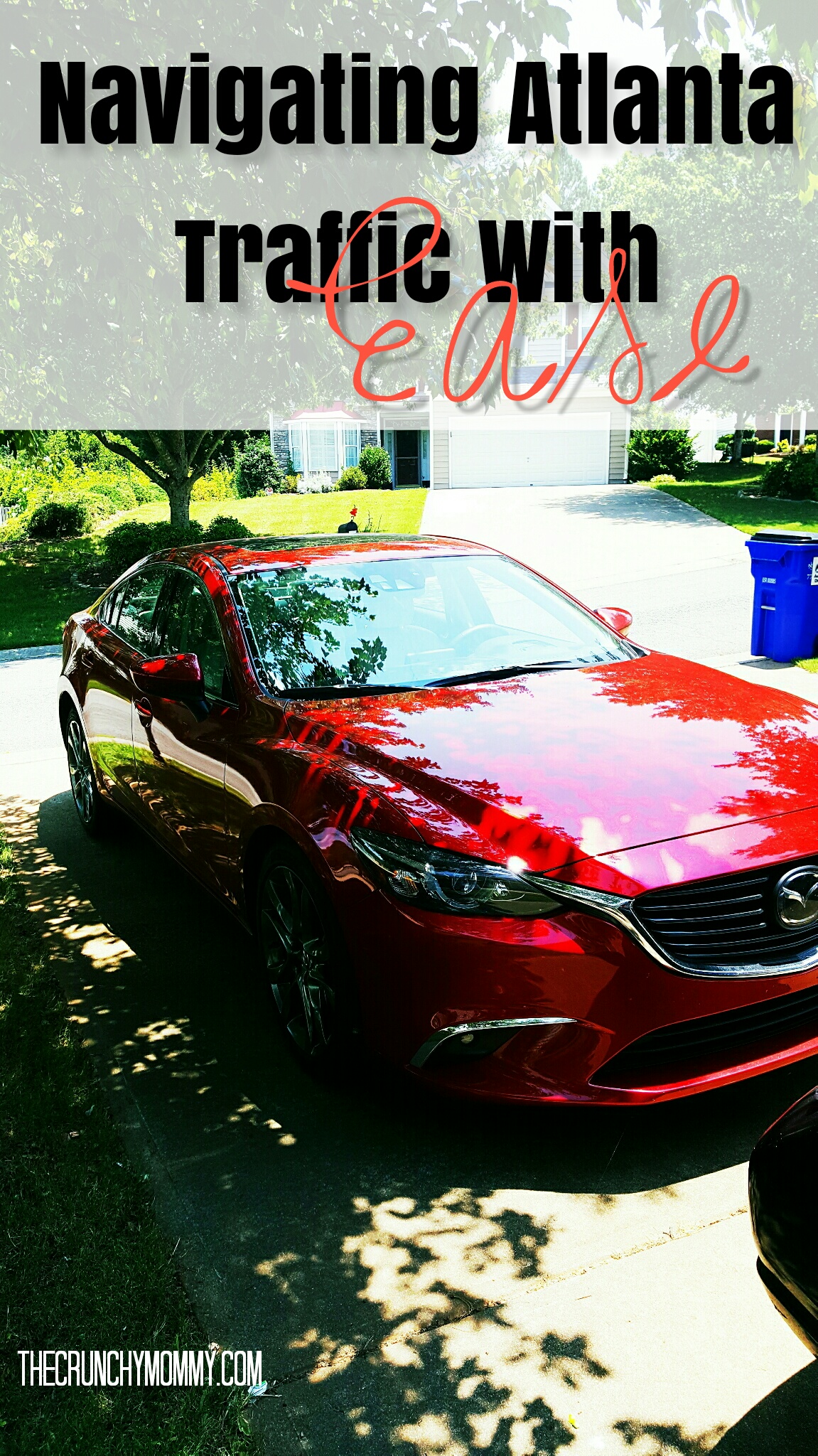 My Fave Features:
The color was beautiful! I feel like red is a power color and this beauty was a perfect cherry red. I felt like a boss driving it.
The sound system created an oasis in the car. When we drove back, I was able to set up some white noise/rain sounds to make sure that abc slept peacefully. Then once she was down, I put all the sound to the front and enjoyed my audiobook as I finished up the drive.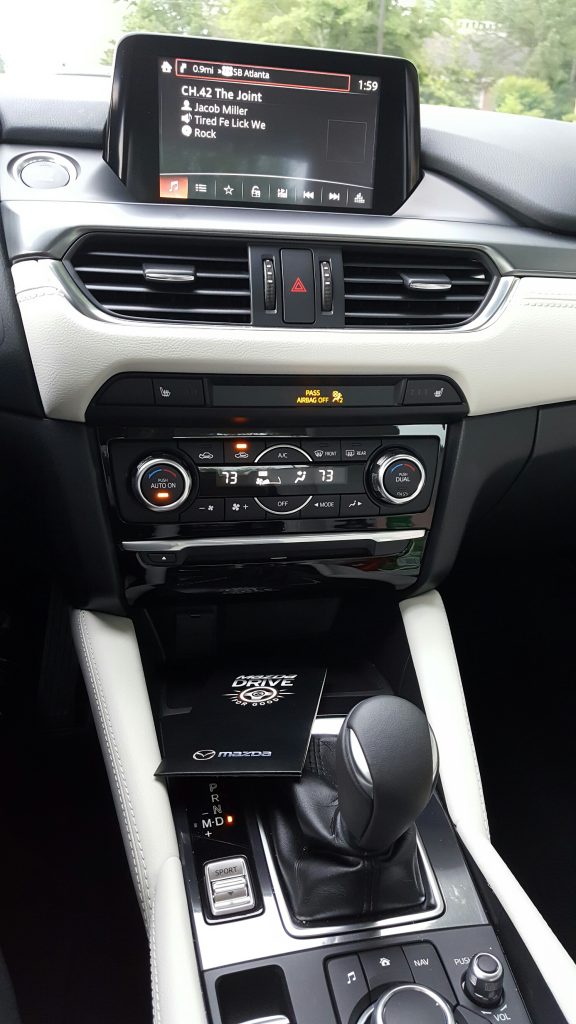 Cruise-control saved my sanity. Seriously. One of my pet peeves in life is traffic and I was sitting in an absurd amount of it. But because it automatically detects how close the car in front of you is and then adjusts speed it made things sooooo much easier.
Lumbar support made it so my back was comfortable throughout the journey.
The ease of connecting my phone via Bluetooth was awesome. I love this feature and it makes travelling super easy.
I Brought My Baby Back In The Mazda
This was the longest that I had been away from her. I didn't cry and neither did she but boy did I miss her. As much as I did miss her, I needed the break from motherhood to focus on my marriage and myself without guilt. I'm incredibly grateful to my mom for giving me this time and Mazda for bringing her back!
Look at who I found on my day trip on Friday? ABC's curls are popping courtesy of the @YouBeNatural hair line. We used the shampoo, edge control cream, curly shaper and curl lotion.

A photo posted by The Crunchy Mommy (@thecrunchymommy) on
**Disclaimer: I received the 2016 Mazda 6 for a week in exchange for a review. All opinions expressed are all mine!**