This post was sponsored by Dramamine® as part of an Influencer Activation for Influence Central.
This summer has been filled with travels for all of us but mini has been traveling with me since she was in utero. When I was pregnant with her, I would drive back and forth from Myrtle Beach to Atlanta monthly. And then after I had her, we were always on the go. Traveling with a baby was second nature to me.
But now as a family of 4, travel is different. We drive most places to alleviate some of the costs of travel and to make it so those monies can be saved for doing fun things while we're out and about. Full disclosure: I used to hate road trips because of my battle with motion sickness. But it's under wraps so road tripping hasn't been a burden at all as long as the girls have their travel bags with them. Abc's bag is pretty basic since she's a baby but mini requires more.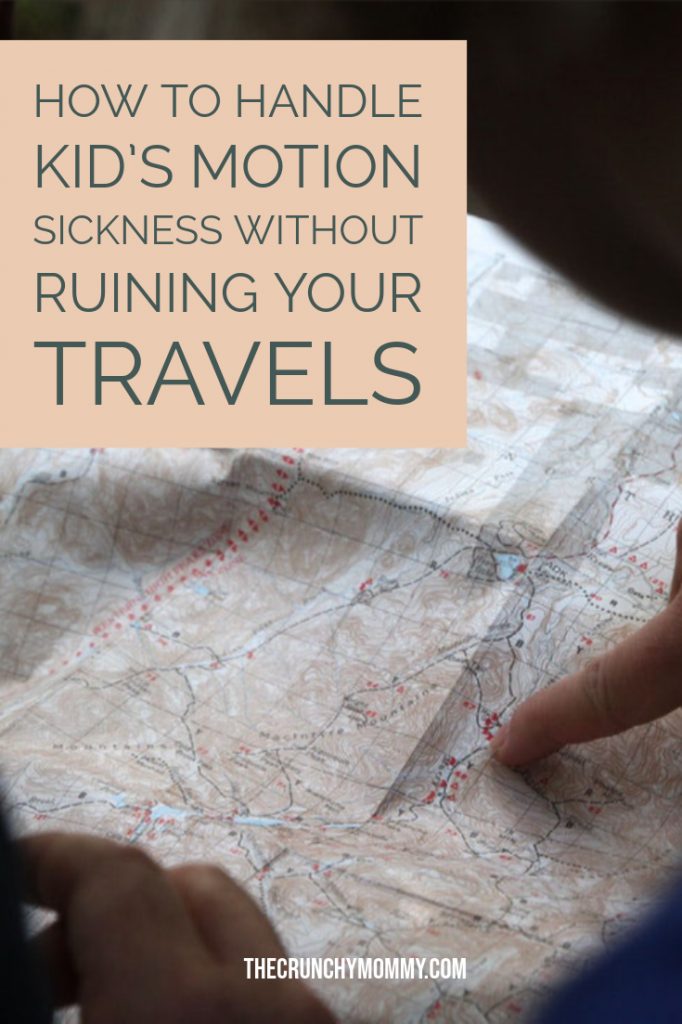 What's In Mini's Traveling Bag
Books
Mini is an avid reader. I'm lucky that she's gotten her love via both nature and nurture from the hubs and I. I make sure that she has 2-3 books in her bag that she can either read to herself of share with her sister.
Headphones
Because while I'm super happy she's quiet, I don't really want to hear the sounds.
Amazon Kindle
We have loaded movies, books and educational games on her Kindle. This will occupy her for HOURS!
Chargers
Because what's the point in having these awesome electronics if they die?
Snacks
My kids are President and Vice President of #TeamEat. If we don't have snacks then we'll be accosted with whining and crying and the dramatics that are associated with false starvation.
Dramamine® for Kids
Because I apparently passed my motion sickness down to my mini and I don't want her to miss out on fun! It comes in an easy to store travel pack and the flavor tastes good so it's nothing to give it to her. We give them to her 20 min prior to travel and we're good as gold!
Water
Mini and abc will convince a human lie detector that they are dying from dehydration. Since we don't want any of that, we keep some water in the car—not too much because we don't want to have all the stops for the potty!
Stopping Motion Sickness Before it Starts
Motion sickness is the worst feeling to me. The acids rolling around in your stomach, the dizziness, the overall yucky feeling are literally the worst. As a survivor (yes, I said survivor) of motion sickness for 30+ years, I've learned that the best way to deal with it is through preventing it. I don't want mini to miss out on the fun (plus she's super dramatic and that can be overwhelming) we started using Dramamine® for Kids before we hop on the road for long trips—anything over an hour. I also give her drier snacks in her snack pack like crackers or nuts.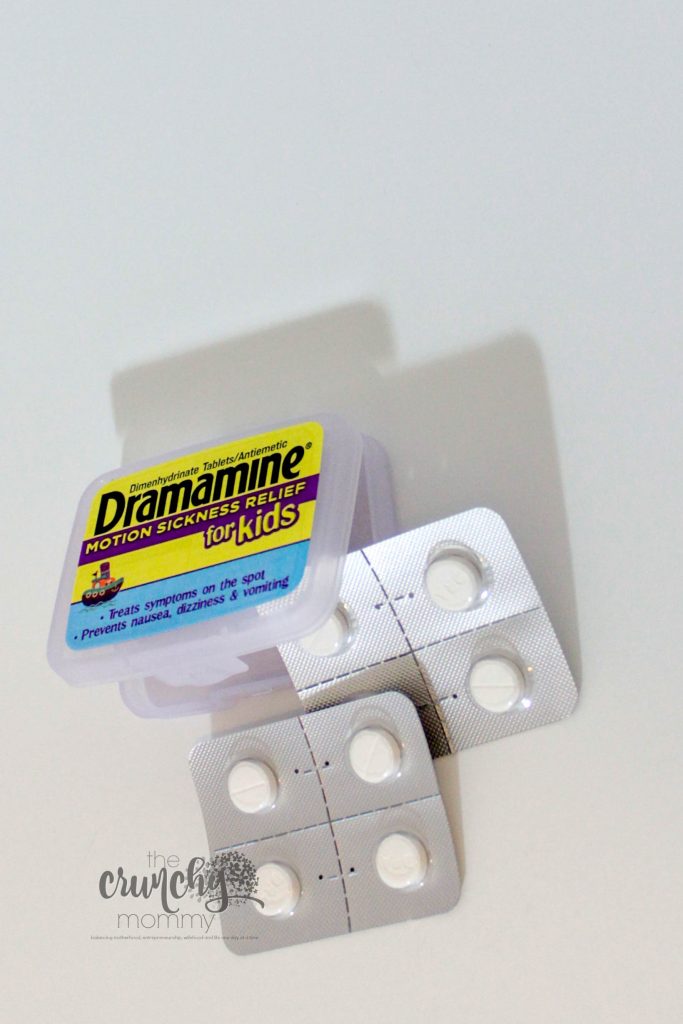 Did you know that Dramamine® for Kids is the only medicated motion sickness relief product that was made just for kids ages 2-12? Finding out about this product was awesome since she hates the way ginger tastes—unless it's ginger ale and then she's really only excited because she can drink soda. But even better is that when we arrive to our destination, there's no down time for either of us to recover from the trip!
Does your child suffer from motion sickness? How do you handle it?
P.S.
If you're interested in giving this a try, I've got a coupon for you!