When I was a kid, I wanted to be a Girl Scout sooooo badly. My brother was both a Cub Scout and Boy Scout and I remember going to the meetings because my mom was a Den Mom–cool, right? Well for some reason, Girl Scouts just never happened for me but I so badly wanted it–especially since Troop Beverly Hills was one of my favorite movies growing up.
Granted, Girl Scouts never happened for me but I'm making sure that it happens for my girls and here's why:
5 Reasons I Wanted To Be A Girl Scout
I wanted to earn the patches. 
Ok. So it's not just the patches I wanted to earn but I really wanted to master the skills that went along with the patches.
I wanted to be part of a collective making a difference in the community. 
Community service has always been a huge part of my life. When I was a kid, I did it by myself. But working as a collective? So impactful.
I loved the empowering atmosphere for girls. 
In a society that still favors men, being around powerful women and girls making a difference is important to me.
I needed help in learning who I was. 
My mom helped me with this piece a lot but I love how the activities are geared towards creating a positive relationship with yourself.
I wanted to be part of something that stood for something.
Such an evasive statement–I know. But I've never really done the whole clique or group thing thought I wanted to. Girl Scouts always represented something greater than just some girls getting together to sell delicious cookies and it was something I wanted to be apart of.
Girl Scout QuestFest
When I found out about the Girl Scout QuestFest I immediately had wishes of being a kid again. But then I figured I could settle for being a two-time girl mom so I still have a chance to participate and hang out with my kids for this! So what is the QuestFest?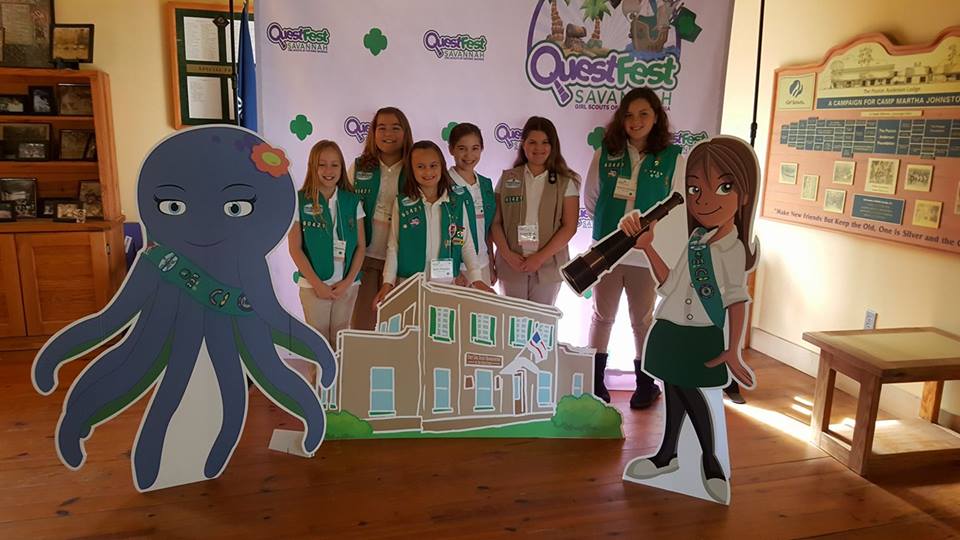 The "Quest" in QuestFest stands for our main event, which is an epic scavenger hunt through the Historic District of Savannah, GA! The twist? Both competitive and noncompetitive teams are after experiences and not items. Using a smart phone, groups will choose challenges, submit photographic evidence and receive points via our QuestFest app. The more creative a submission, the more points awarded, so be sure to think outside of the box because the winning team will take home cash! The best part of the whole thing? The challenges, which we're calling Quests, are designed with Girl Scout values in mind, so while we're having fun, we'll be making the world a better place too!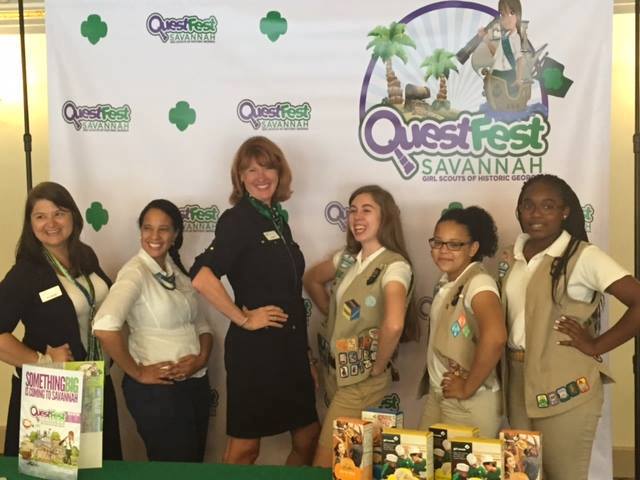 This sounds fun, right?