Love is in the air…
Yes, in my head I sang that. We just wrapped up Valentine's Day weekend along with mini's 6th birthday with the help of the 2016 Mazda 3. This isn't our first time zooming around town in a Mazda so I already knew that I was going to be in love but how approps is it that the car was red?!?
As with all the cars, I named her Lady Roulette. I don't know why but that's what spoke to me when she rolled up in my driveway.
So what did Lady Roulette and I do while we were together? Everything!
Celebrating My Little Love
I can't believe that my mini, my breath, my greatest achievement and the catalyst to my life being as challenging awesome as it is now turned SIX on the twelfth!!! I feel like it was just yesterday that I was picking my mom and her bestie up from returning from a cruise when I told her that I was having contractions. Me at 26 was waaaaaay less informed about all of this birthing stuff and I hadn't even had Braxton Hicks contractions so I had no clue what I was in for. I sat on Facebook and chatted with my friend Lori, what was already a mom, about what contractions felt like and that was when she suggested that I start timing them. Less than 24 hours later, I was holding my mini who is now 6.
We decided not to do a party outside of school since she opted to take the cash that we would have spent on it instead. I thought it was a winning deal because while party planning is so much fun, it can also be super tedious. But just because there wasn't a party doesn't mean that she wasn't going to be treated special! For her birthday, I decided to go against the norm and make birthday donuts instead of cupcakes! Roulette and I zoomed around town looking for all the things I would need to make them both vegan and delicious. We made it happen:
But when she woke up, I wanted her to feel special! So I zoomed around and got balloons that we weighted down with little gifts and a chalkboard that screamed "Happy Birthday!!!" Luckily for me, the trunk space in the Mazda was so unexpectedly big that I was able to leave the balloons in there overnight and not ruin her surprise! She loved her birthday treats that concluded with a formal tea at one of our favorite spots. She has been officially inducted into her sixth year of life!
Celebrating The Love of My Life
This isn't my first time at the marriage rodeo (another post for another day ha!) but it is my final ride. I married the most amazing man. He's an incredible friend, father, and mate and I wouldn't trade him for the world because his idea of a night out on the town matches mine. Instead of doing the cheesy, romantic stuff for Valentine's Day (not knocking it, it's just not us), I surprised him with tickets for the Amazing Escape Room. I registered us for the zombie room (side note: I'm legit scared of zombies so I chose this room to make sure that should the apocalypse happen, I'm ready. This is also the reason I work out ha!). But on our way there, Roulette set the tone for us:
Amazing Escape Room
I'll go into a deeper review sometime soon but here's our visit in a nutshell:
the zombie room is the hardest
it was tons of fun
we didn't make it out alive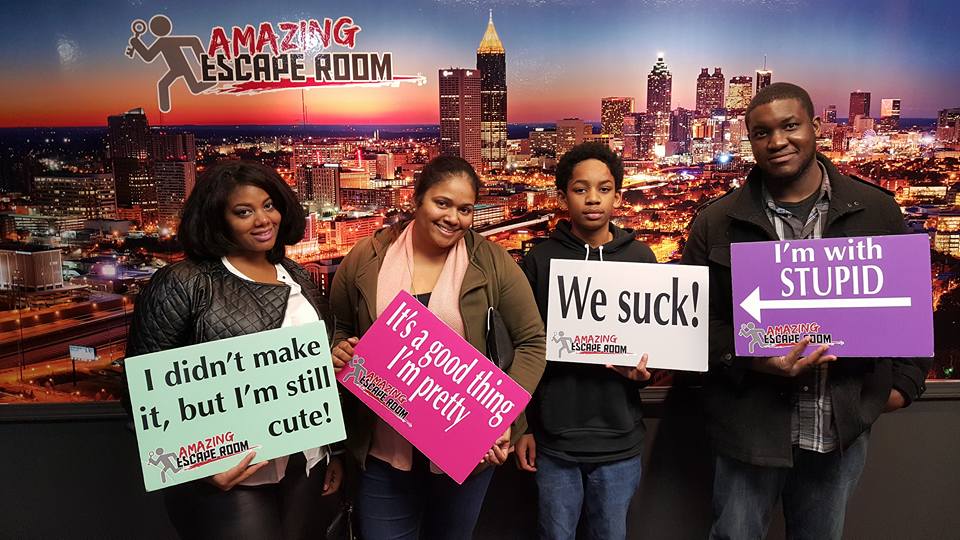 Granted we didn't make it out of the room, but we still won since we were able to hop back into our cute Mazda to continue zooming about our evening.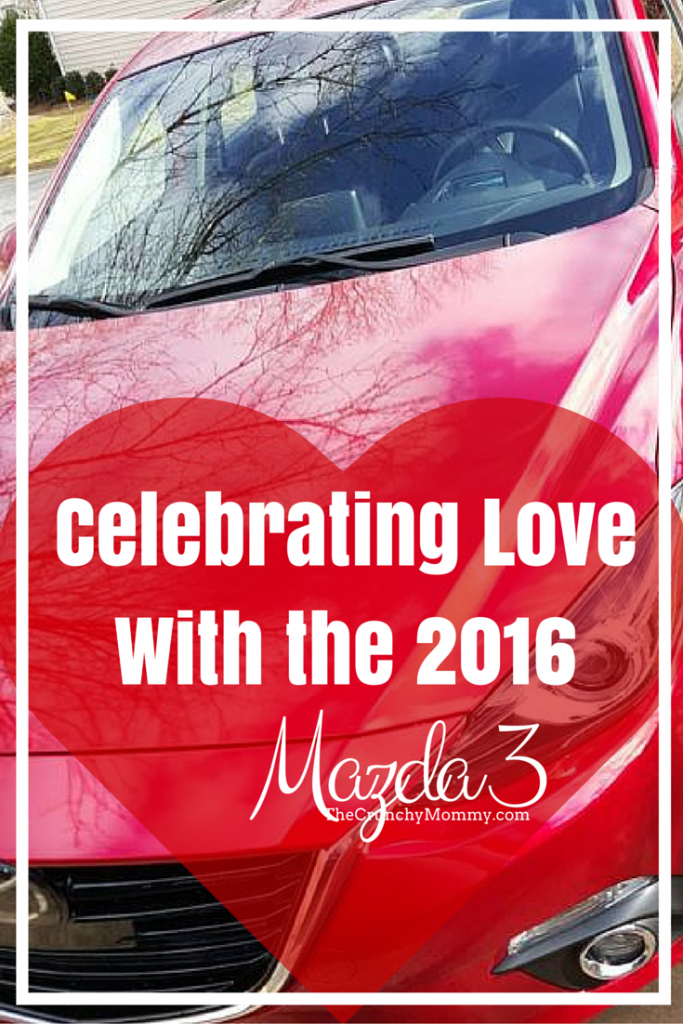 Celebrating the Mazda
I really enjoyed this car! Now I typically drive a crossover vehicle that is more spacious but I loved that this car offered way more trunk space than I currently have.
Pros:
The engine is eco-friendly. It gets a boost from self-charging battery source using less gas.
The interior is rather lush! I love the leather seats which make for easy clean up with kids and the red on black is sexy!!!
The trunk space is something that any mother would love. I had a jogging stroller and two weeks worth of groceries in there!
Great gas mileage. I put $5 in and was able to drive 85 miles!
Easy and safe messaging on the go
Flip up speedometer so it's easy to see your speed
Cons:
Not enough space for 2 carseats + long limbed parents. We were quite literally squished with the 4 of us in there. My husband is 6'3 and I'm almost 5'6. Both our kids are off the charts with their height so we're rather long people. We kind of felt like sardines in there!
We had a lot of fun driving this car but I think it's more for my peeps without 2 kids!
Are you a car, SUV, or minivan lover??? 
**I received the 2016 Mazda 3 for a week but the opinions expressed here are all mine.**