If you didn't already know, black girls are lit. We are creative, intelligent, magical, and just darn right fabulous from our head to our toes! From our kinky, coily textured hair to the array of chocolate skin tones kissed by only the sun's rays, black girls are everything to be desired. The crazy thing is, not every black girl knows this about themselves. What they see in the mirror may be contrary to popular belief. Our daughters, granddaughters, sisters, and nieces can sometimes struggle with challenges of self-identity. Self-esteem and knowing their self-worth in a world that was just not made for their benefit is truly difficult.
Building Up Black Girls Matters
To empower someone starts from within. Building up the self-esteem of young black girls happens when we mirror what they already have inside of them. There is so much material being created for our chocolate youth that is hidden in plain site that features them in ways that are courageous, intelligent, and capable of all things. Having two daughters of my own now, I make sure to let them know every chance I get just how amazing they truly are. One of the many ways I do so is by reading books with them that they can relate to on a societal and cultural level.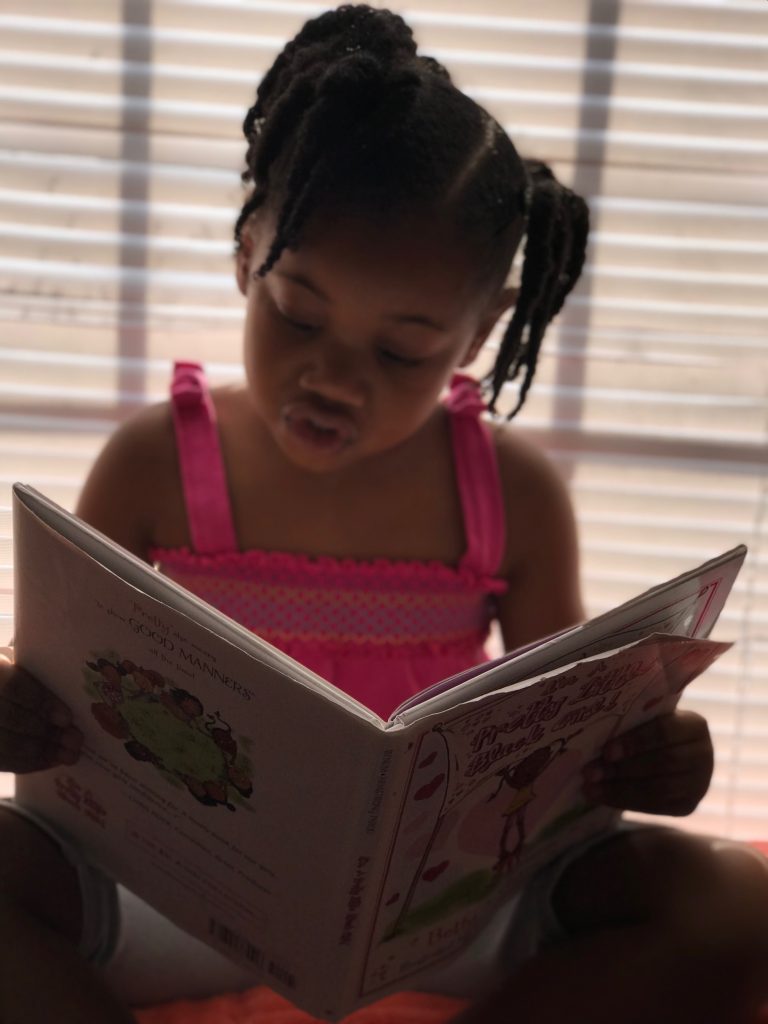 Representation Matters
I don't recall being presented with reading material that defined characters that represented who I was or what I looked like in order to be comfortable in my own skin. Growing up, I wasn't around other children that looked like me or shared the same background. I felt ashamed of the texture of my hair and even the curvy shape that my hips and thighs gave me and I desired to be something I could never be.
Flipping the pages of books that described a brown skinned girl that had thick lips and a wide nose like mine would have made me feel like I was not so alone. I would have been able to recognize that my beauty came from the unique features I possessed both inside and out. I could see myself wandering the pages of imaginary adventures of girls like me that were princesses, scientists, presidents, or just another neighborhood girl loving who she was just the way she was.
10 Must-Read Books For Black Girls
What are some of your favorite books that highlight black girls?