I received compensation for this post. All thoughts and opinions are my own.
After I had Mini, I became a runner. Like most new moms, I wanted to lose weight but I set the goal of running with the intention of weight loss being a by product. One of my favorite things to do was obstacle course races. In fact, I tried to ask my now husband out on a date to do one–he declined though now he's completed 3 with me. I was so excited to see that the Kids Obstacle Challenge was coming to town so Mini could finally participate!
See, Mini would come with me to all my races and sit on the sidelines with whomever I could get to watch her. I remember her telling me that she wanted to do one and I couldn't wait for the day that she was old enough to register her. And now she is. I kept it a secret from her until the day before because i knew she would drive me crazy with her anticipation to run.
Kids Obstacle Challenge
We opted to do the non-competitive race only because we had ballet early the morning of the race. I had another surprise for Mini–her bestie, play sister and my bonus baby was going to be doing it with her! My best friend and I got the dads to do the race with them so we got to sit on the sidelines this time cheering.
The Race
I got the download of the race from Mini once she caught her breath from running. It was a total of 2 miles and the obstacles started out with the ball pit. She said it was pretty challenging to make it through the pit but they did it. There was lots of climbing but the most important thing was that she didn't fall. It took them about 40 minutes to complete the race and they loved every bit of it–especially the mud pit that was waiting for them at the end.
There was a really challenging hill at the end and they conquered that easily! Now I will say that Mini's uncle David is in the Army and I could see how his coaching made the course doable for them. Either way, I was grateful that it wasn't me getting muddy–this time.
This was a lot of fun for the kids. It wore them out physically and made lots of memories for them. The sponsors were pretty great too. We got to try these new Lara bars that were pretty tasty. They weren't dry or chalky like many protein bars. And Natalie's Juice was there. When I tell you that their lemonade is exactly what you need on hot Atlanta days, i mean it! The biggest sponsor was Razor–my kids LOVE their scooters and I love how many options they have that are inclusive of their age range.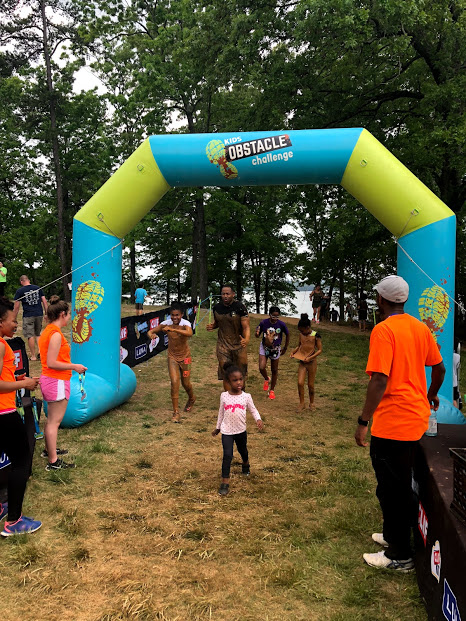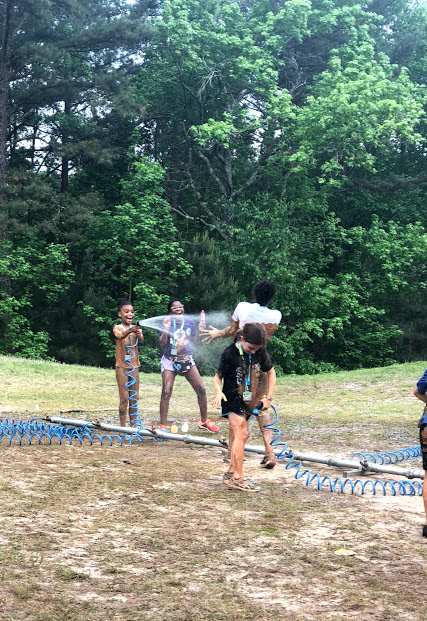 Overall, this was a great day. I can't wait for them to come back to Atlanta so I can do the run with them next time!
Are you ready to have a family adventure with the Kids Obstacle Challenge?
Check out their next stops here and get registered!