Meal planning has been something that I've done since I've become a mom. It's a surefire way to stay within a budget financially as well as reduce the amount of waste your family has weekly. Not only that, but it really makes tracking any allergic reactions easier to identify.
As my family has grown and my own personal goals have changed, so has how I go about setting up a meal plan for us. We eat a lot of organics which means that I follow sales to make sure I don't completely blow my budget. And I'm working on losing weight so I'm more intentional about what I eat. Because of these things, there's more prep work that goes into my meal plan.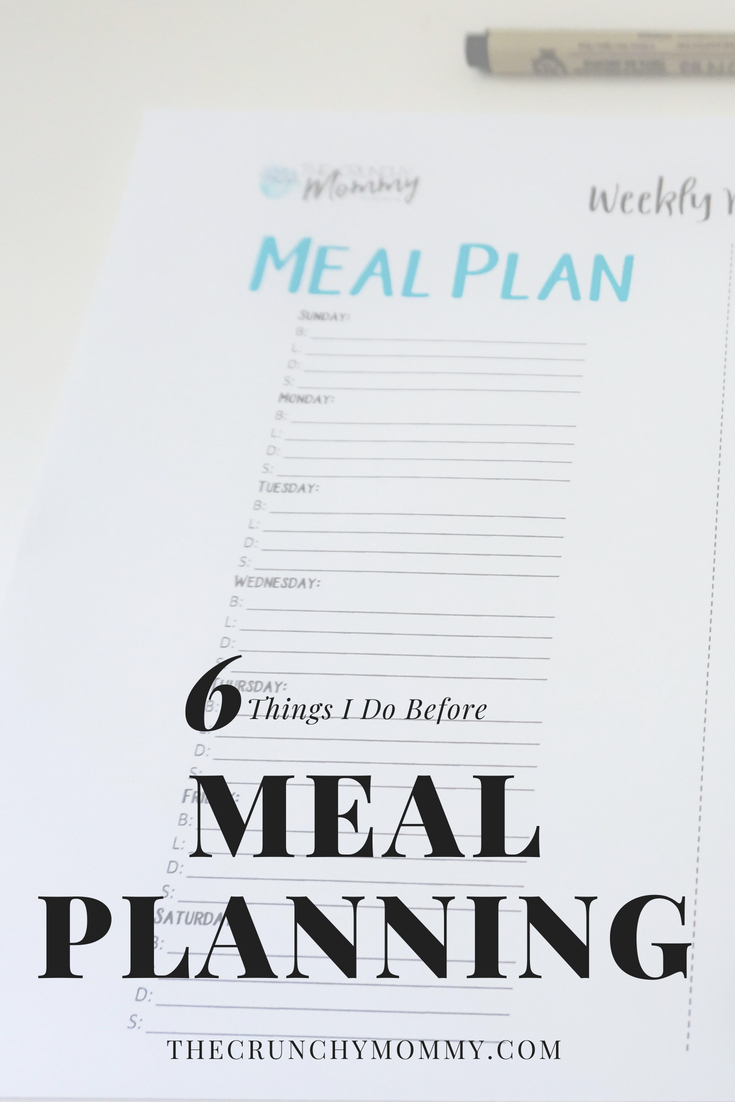 6 Things I Do When It's Time To Meal Plan
1) Clean out my fridge.
While we're trying to reduce waste, it happens. The first thing I like to do is check out what needs to be tossed out in the fridge to make sure I don't account for it in my grocery list. I check for expiration dates on condiments, all the produce and whatever deli meats are in there.
2) Take inventory in cabinets.
You ever buy pasta but already have tons or think you have some but really don't? I hate it when that happens. So to make sure, I go over what's in there and what isn't.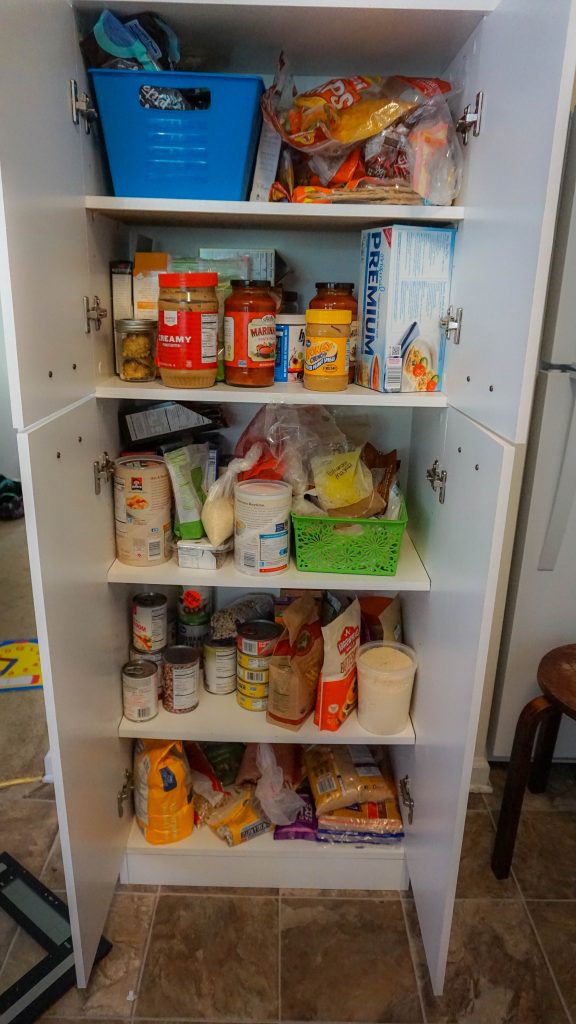 3) Check the freezer.
I have a tendency to buy a bunch of meat that's on sale. If there's a good price on chicken breasts then I'm buying a bunch. But I also need to see just how much freezer space is left because our fridge is pretty small.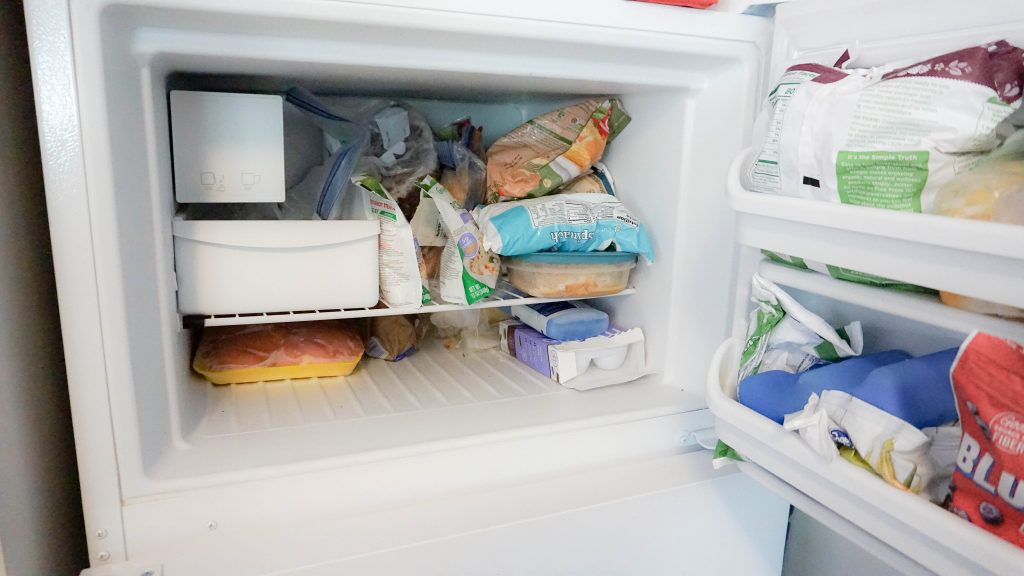 4) Check the sales.
I try and get my shopping done as seamlessly as possible. While I wish I could chase sales for the very best prices, my reality is, I may not get that and that's ok. So I try and create meals based upon the sales that are currently happening.
5) Make a plan.
I plan out our breakfasts, lunches, snacks, and dinners to a T. While my kids really think that snacks are part of their curriculum for school, I try and stick with snacks that are higher in fiber and healthy fats to fuel them longer. For dinners, my goal is to make enough meat so it can be recycled into a different dinner the next night. I also plan for us to eat out and for someone else to cook (namely my husband but sometimes Mini).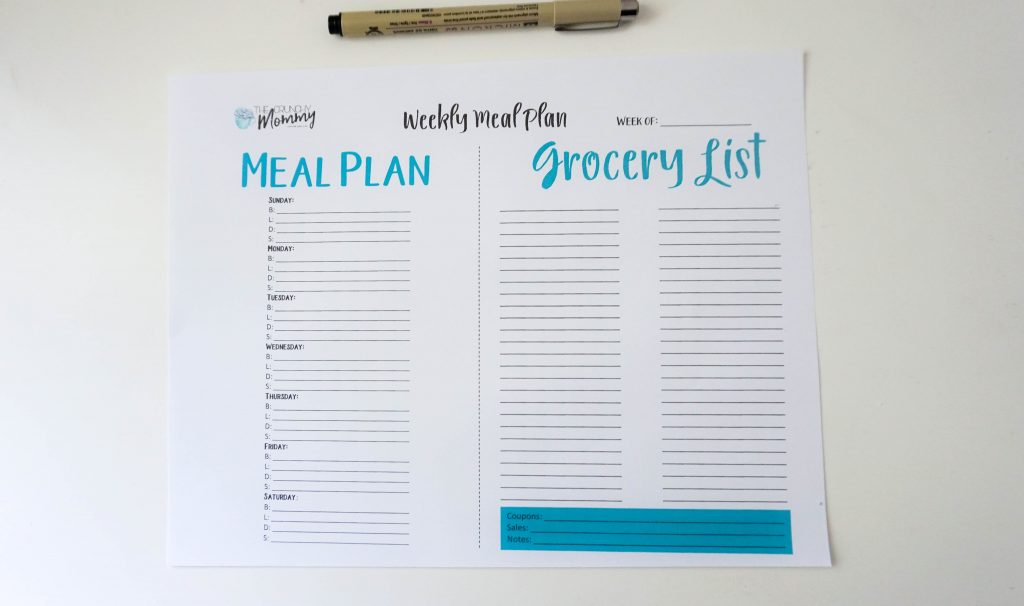 6) Make grocery list.
Based on what I already have and what we need I create our list. I include everything from spices to storage.
This used to take me forever to do. Now I've got it down to a science and have created a printable that makes it super easy to make my meal plan. Because I want you to be successful in meal planning, I've made it available to you here.