One of the things that will never get old around the TCM household is a good book–especially one that's written especially for one of my girls. We've all seen those books that they're customized for your child and they end up being these cheesy, generic stories that are just…basic. When I was approached by Lostmy.name I wasn't sure what to expect but their website spoke to something different.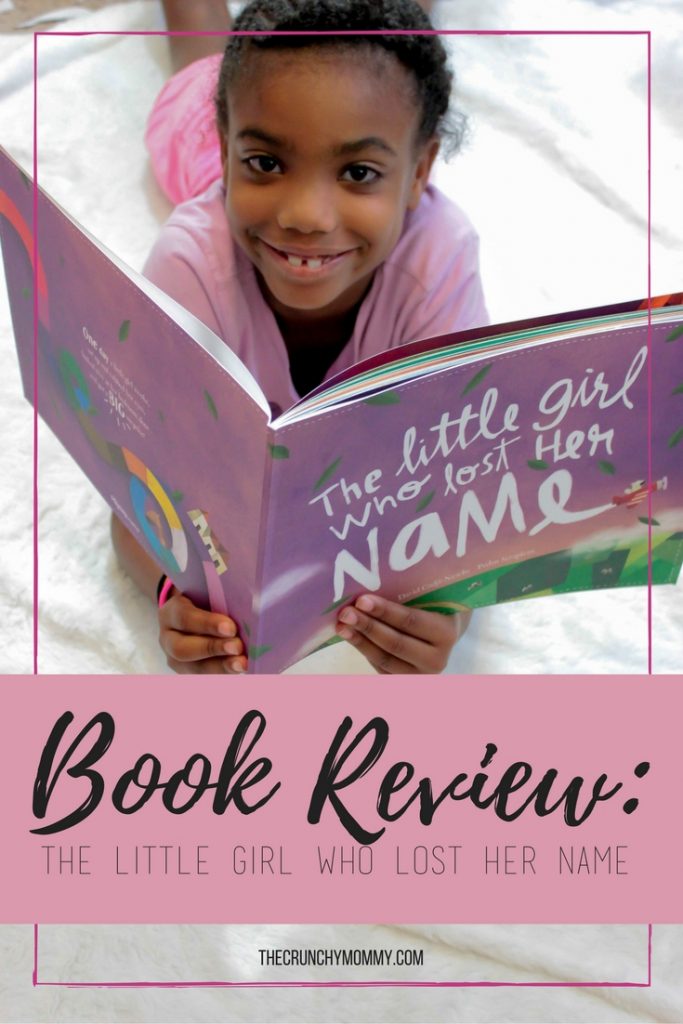 The Little Girl Who Lost Her Name
The Plot
This is an adventurous tale of how a little girl realizes that her name is missing from her room and she goes to find it. She's given each letter of her name by different characters whose name begins with the same letter. A lion gave her the "L", a mermaid gave her the letter "M", and so on. She goes on discovering new creatures as they give her the letters that spell out her name.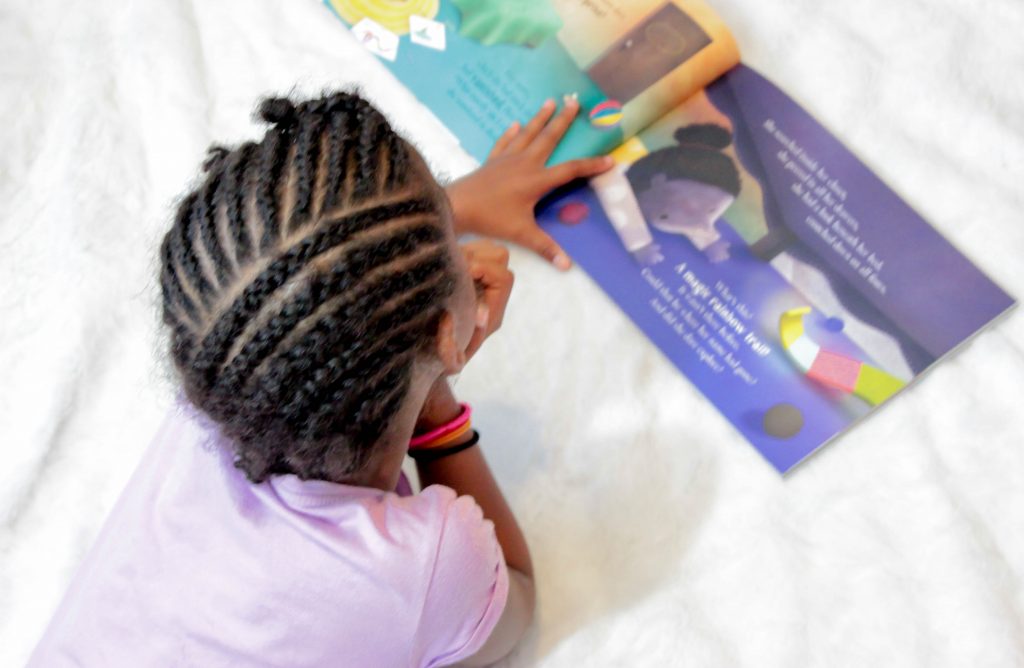 What We Loved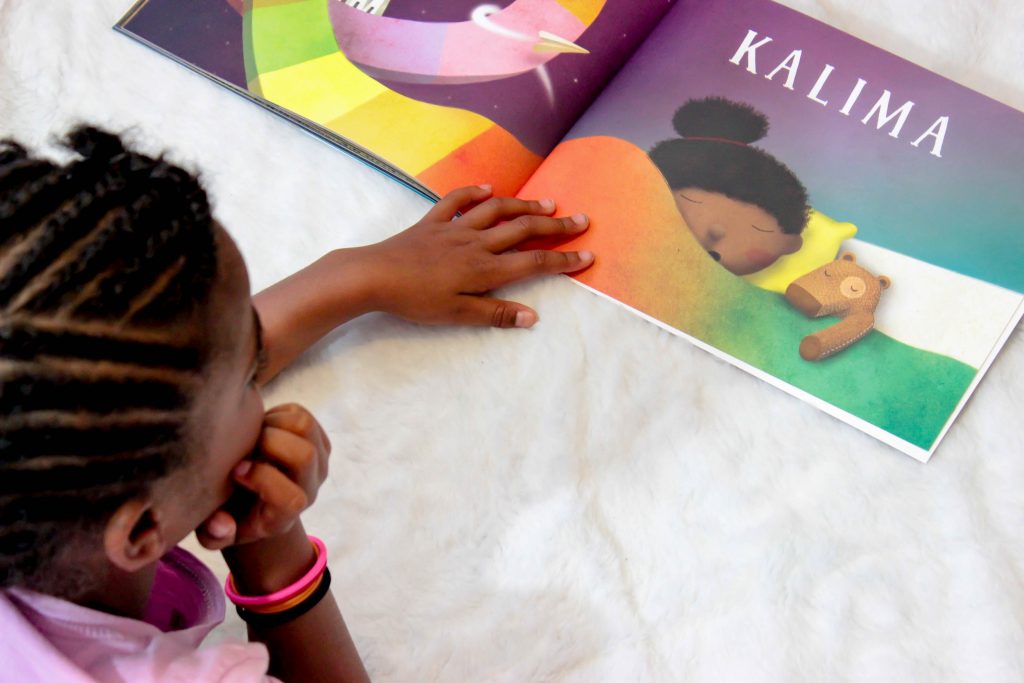 I had the opportunity to customize it so that it was especially for her and it stars a little brown girl. I talked about how important the representation of little brown girls that looked like her was previously and the same still rings true. My favorite books for my girls have great rhyme and this book has great rhythm to it making it an easy read.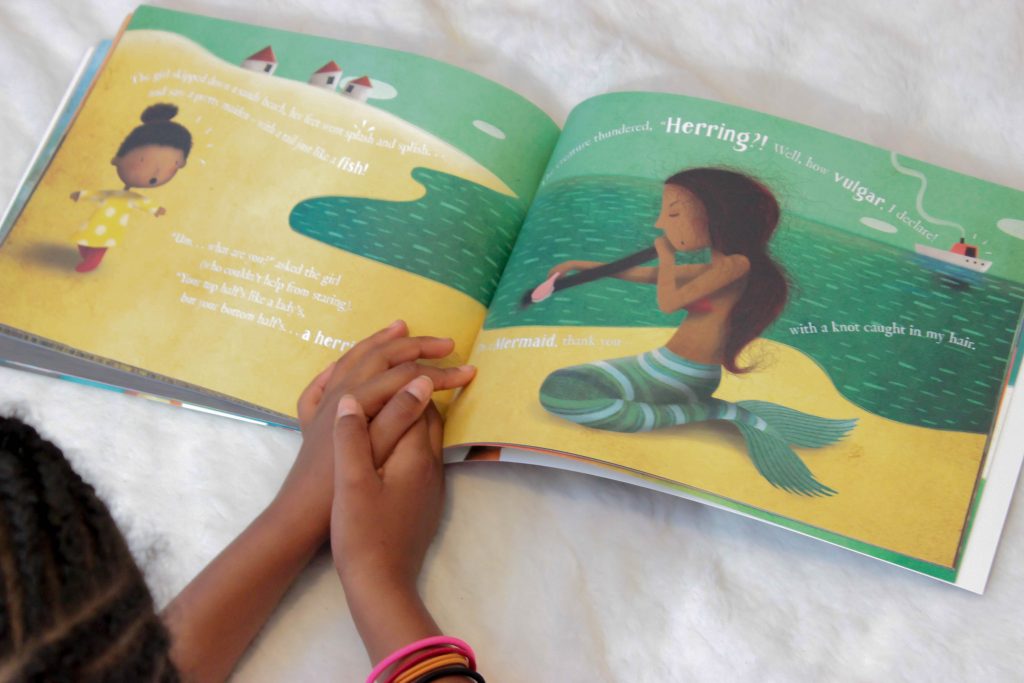 This book isn't your basic book by any means. The little girl encounters an Imp and words like frightfully, dreadful, spellbound and tremendous challenging her vocabulary. It takes her on a journey meeting new creatures and exploring her wildest dreams with the beautiful illustrations. I love how the book stretches her already budding imagination and encourages her thinking outside the box.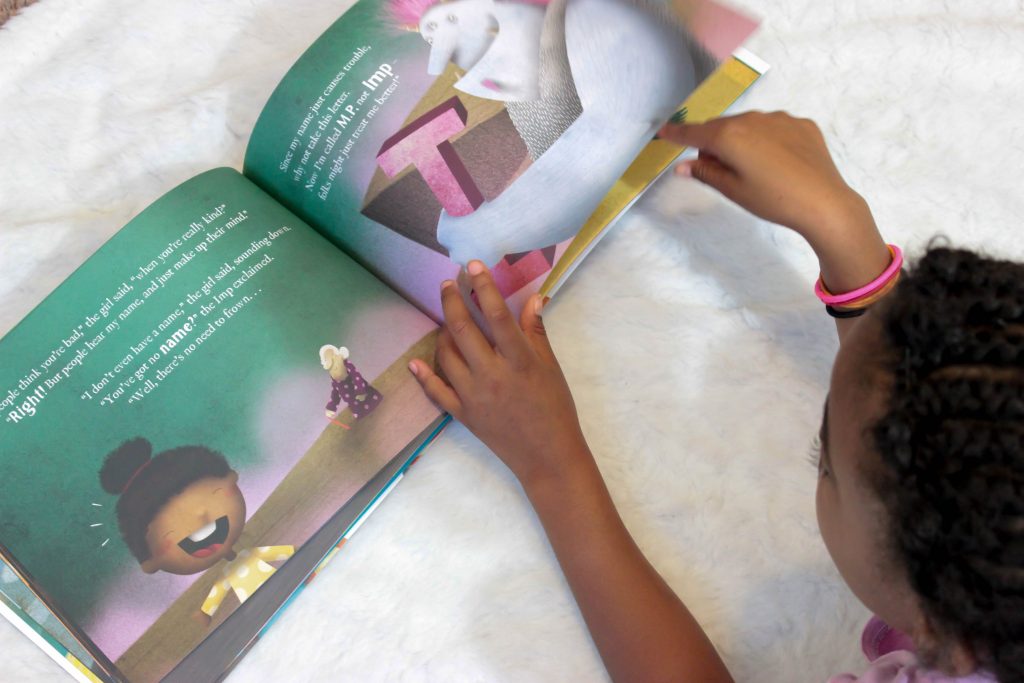 From The Mouths of Babes
When mini saw the book, she didn't want to let it go as she flipped through the beautiful imagery. She was so surprised and excited when the book concluded by spelling her name. As someone who's name was never found on key chains, mugs, pens and the like, this was so big for both of us. Her name is unique too so to be able to provide her a story that was made just for her makes me feel amazing. She kept asking me if I painted the book for her and telling me that she loved how beautiful the pictures were. I'm honored that she would think that I could paint such beautiful imagery!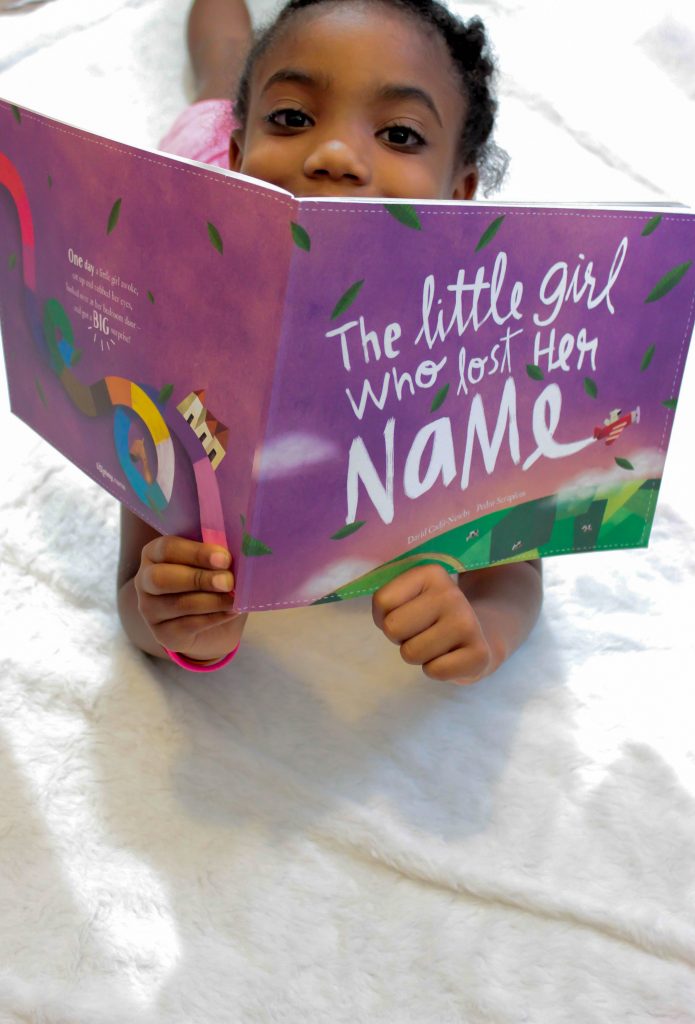 About The Publisher
In 2012, four friends came together with the intentions of creating a one of a kind personalized book for children. After working late nights and long hours, success was theirs. In 2014, "Lost My Name" was named the biggest selling children's book of the UK. The rest is history–or should I say the future!
Interested in getting your child a book made just for them? Order yours today at www.lostmy.name.
**I received this book in exchange for a review. Our love affair with the book is true and our own.**