When Jord Watches approached me about working together to show off their Spring collection for men's watches, I thought they were listening in to my conversations with my husband. Hubs is a watch lover and we were just talking about how he hadn't been wearing his watches for whatever reason. When I got the watch in the mail, it was love at first sight for ME! But the hubs loved it so much, it's him who wrote this post! So without further adieu, welcome my husband to TCM!
Hey all! This is Denvor here–Aaronica's husband and this is my first post here so please, bear with me!
With a warmer than usual winter wrapping up, I'm betting Spring will be on the warmer than usual side as well so simple and light will be key this year.
Spring Wardrobe Essentials for Men
Bottoms Up!
The essential pieces for this Spring will should start with a good pair of jeans but the key is lighter colors. A worn look or slightly faded will easily pair with a suede boot or moccasin. 
Top Down
It's still Georgia so weather can be unpredictable so a v-neck is still the best option but a Henley will still round out the outfit.
A Man's Favorite Accessory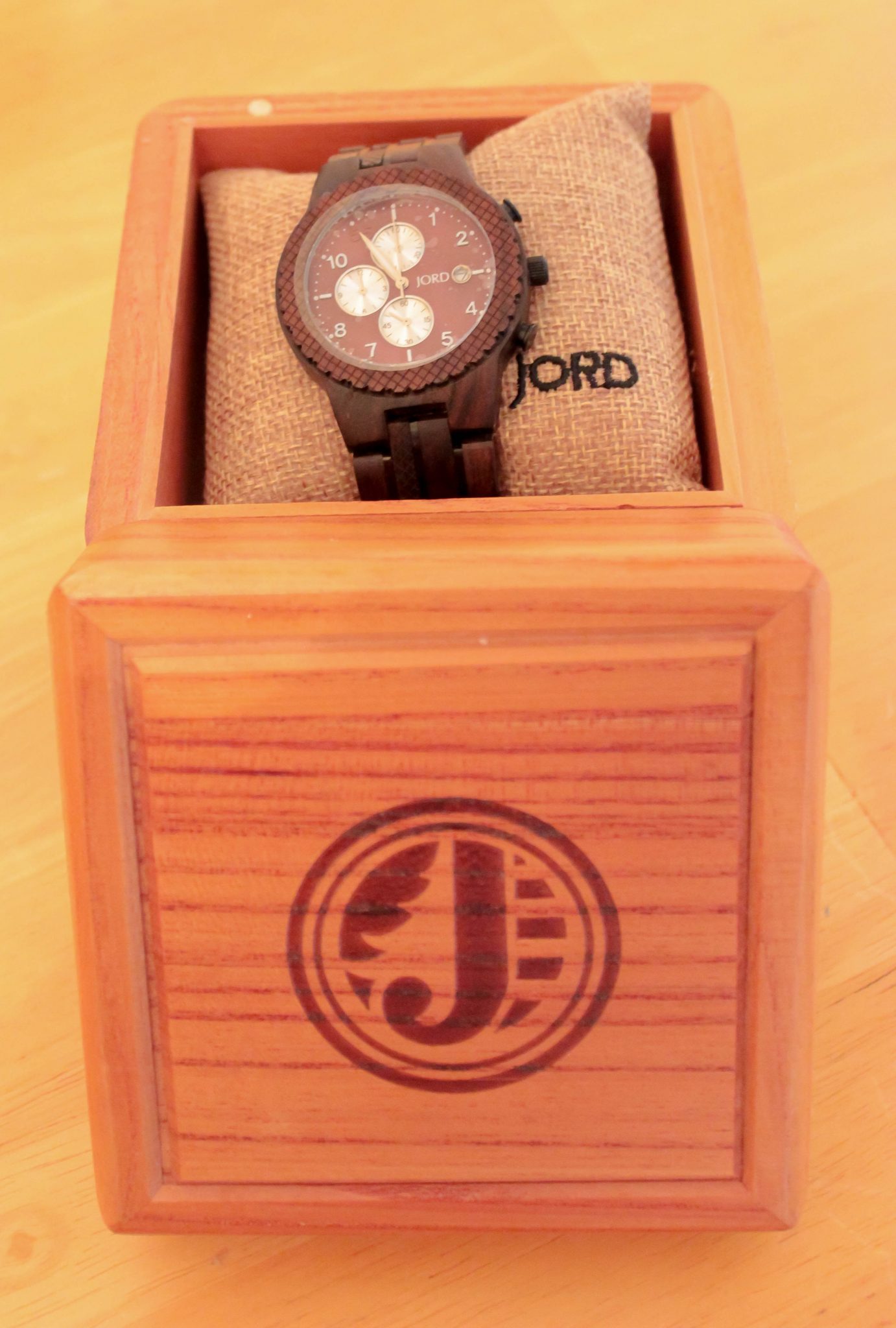 I've never been keen on accessories with outfits but watches (and my wedding band) have always been my vice. I've recently come across Jord wood watches, and the first thing you notice is detail of the wood. The watch band is typically not the first thing people see when it comes to watches, but the wood grain bands are very well crafted. Don't get me wrong, the face of the watch is still the most important part of the and whats great is the new spin on the traditional designs. Plus, for those who like a splash of color there are plenty of options, as I like the contrast an ice blue face and with an ebony wood band.
The Jord Watch came in a wooden box (excellent branding!) with all the necessary accessories to keep the watch looking new.
Check out their selection and choose the one that best suits your style to round out your outfit.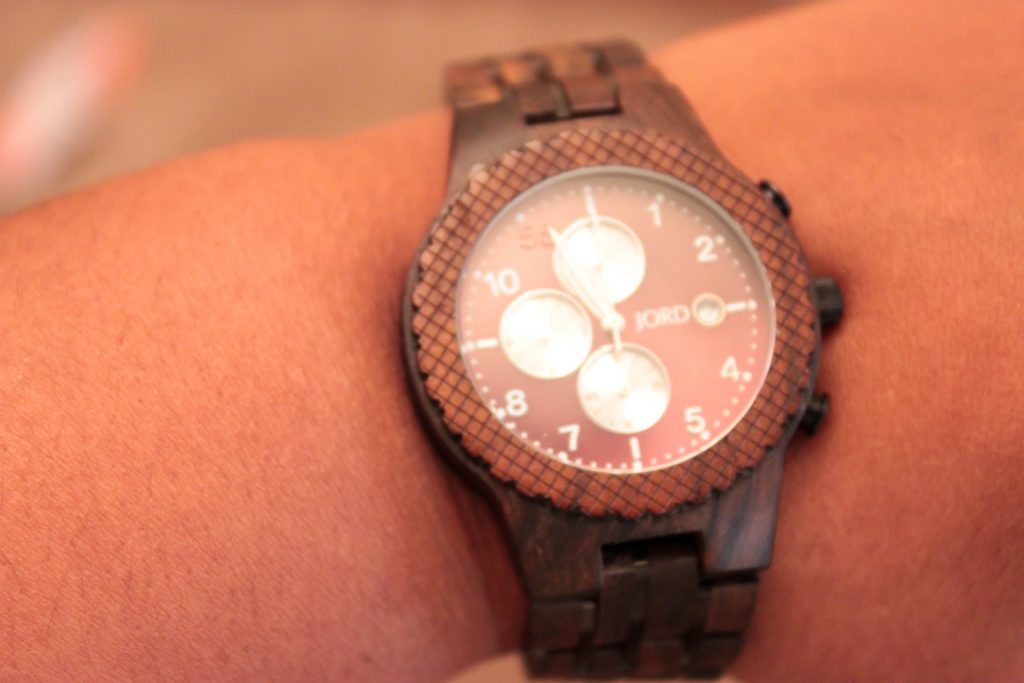 Flash Giveaway!
Did I mention that we're doing a giveaway!?!?
This is a FLASH Giveaway that will end on 4/9/2017 @ 11:59pm so enter NOW to win $100 off your Jord Watch!
Enter here: FLASH GIVEAWAY!!!