This post was sponsored by Charmin as part of an Influencer Activation for Influence Central.
"Babe! Where is all the toilet paper!?!? We CANNOT possibly be out of toilet paper again!" I sneak a roll of toilet paper to abc and tell her to bring it to daddy where he's hollering at me from the downstairs bathroom. This bathroom is our potty training bathroom where abc and I have spent hours on end with this whole teaching to use the potty ordeal. And yes, I say ordeal. I have two girls and neither have potty trained in the 3 days or less.
It never fails that our downstairs half bathroom is out of toilet paper regardless of how well stocked we keep it. These kids go through toilet paper like, well, toilet paper! But honestly, I can't blame them. The toilet paper that we use is so soft and just feels better than other leading brands that it's no wonder they use it all!
The Truth About Potty Training
I had to learn this when I was in the trenches with mini—potty training is about training the adult. For us it's natural to just walk to the bathroom when we feel the sensation to relieve ourselves but teaching our kids how to respond to that means that we actually have to pay attention to this ourselves. Another thing that we automatically do is unroll the appropriate amount of toilet paper needed for whatever business we're taking care of.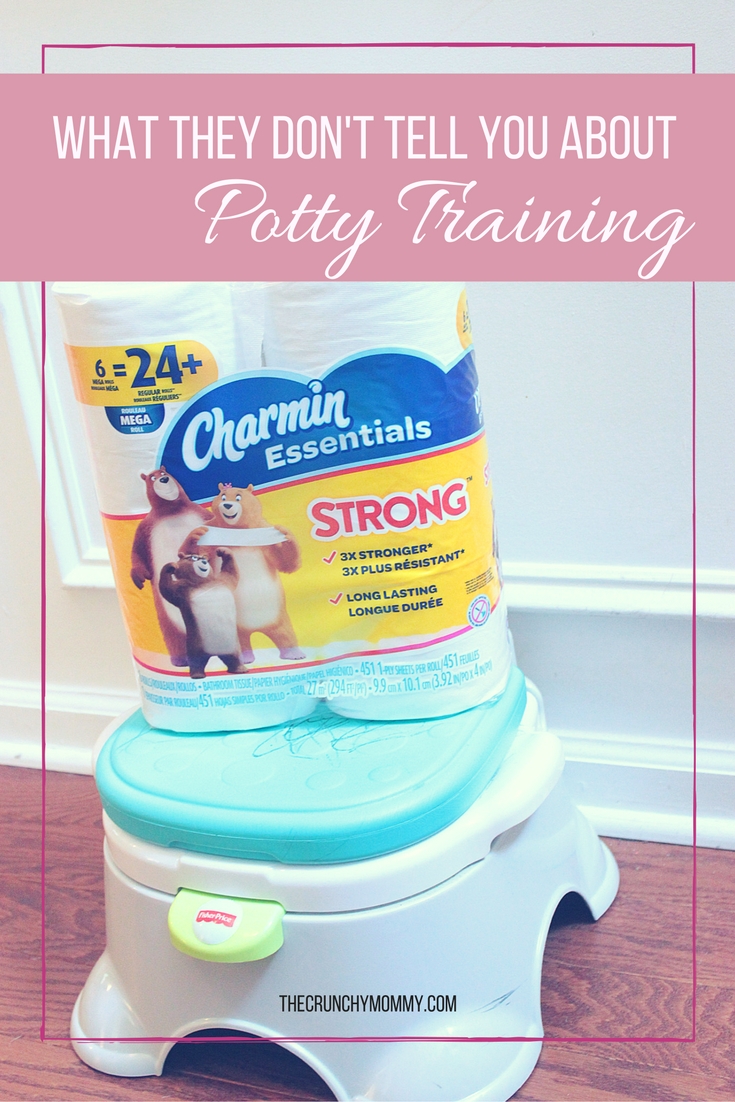 Now kids? They will unroll the entire roll of toilet paper just to wipe for number 1. As adults, we know that they don't need that much but again, they have to be taught. Abc is in the "I do it" phase of life where she wants to unroll her toilet paper and wipe. We're also working on shapes together so I made this nifty little chart that we have on the wall in the bathroom so that my husband will no longer be searching for the rolls of toilet paper that are literally down the drain:
The Toilet Paper Usage Tutorial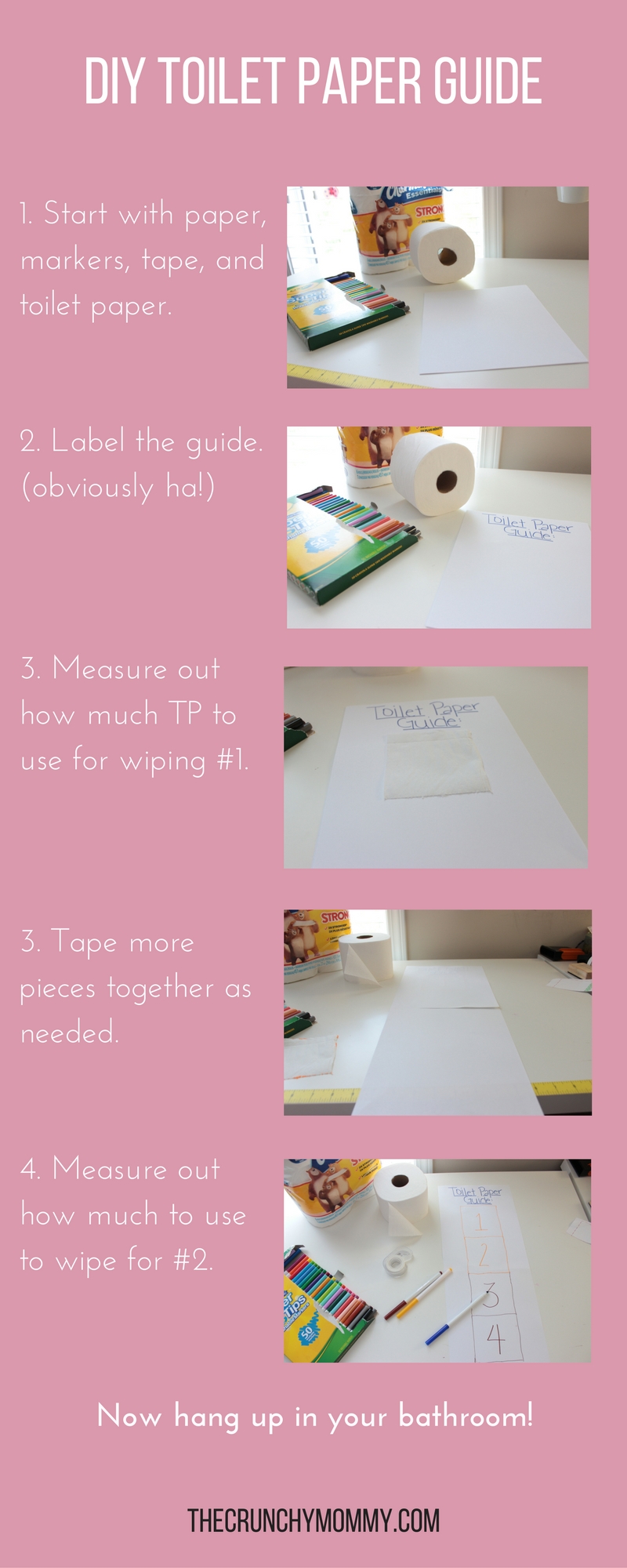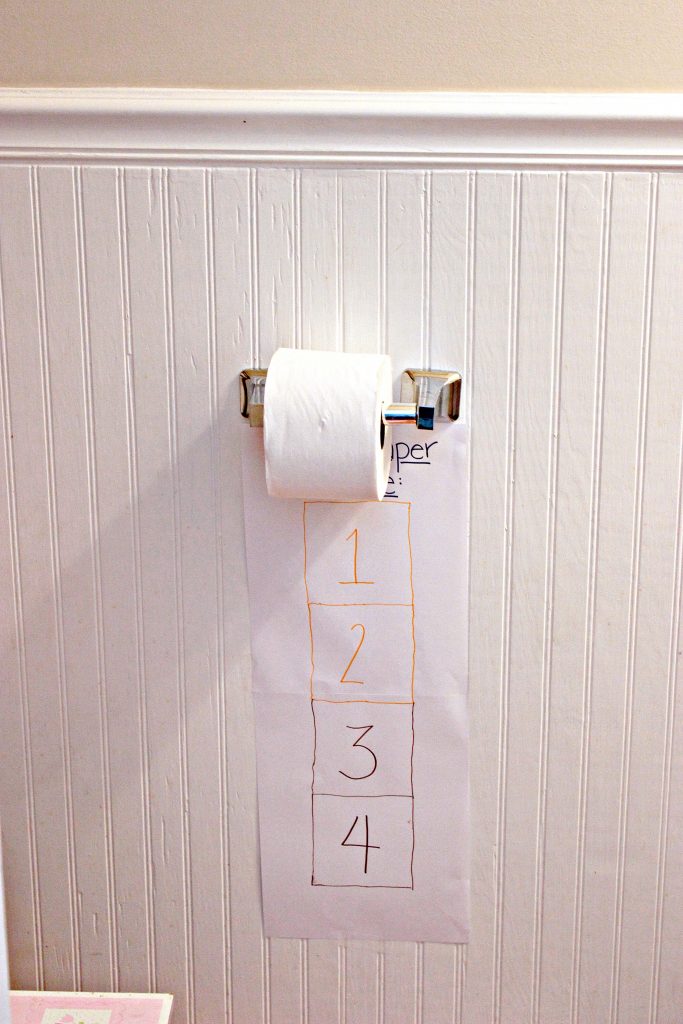 Charmin Essentials
We took the Swap My Roll Challenge and fell in love. Outside of having the cutest bear commercials, Charmin has a really great product here. My husband was surprised when I decided to switch but toilet paper doesn't affect men the way that it does women. There's nothing worst that toilet paper that gets stuck in places that it's not supposed to while you're promising your 3rd born child just to purchase it. With a house full of women (little ones included) having a toilet paper that worked well both on our bodies and budgets was important to me.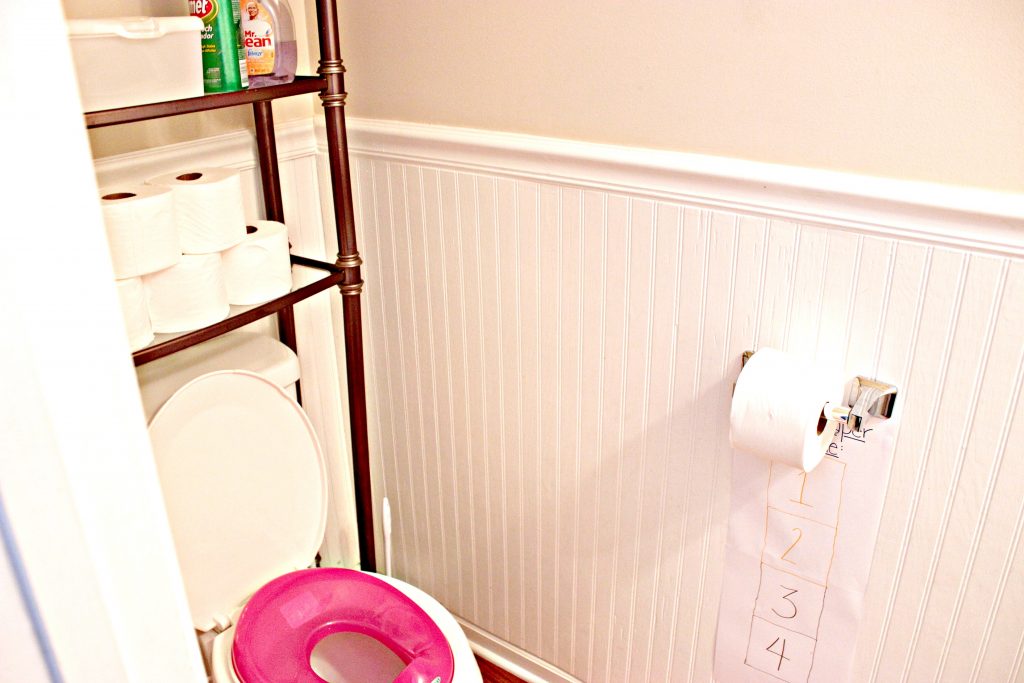 Are you ready to make the switch? Check out more information on what Charmin has to offer here!
P.S. To participate in the TP Swap, simply Tweet your TP swap out request to @Charmin using the hashtag #CharminEssentials and #Promotion, and Charmin will send you a free roll.