Every year some meme goes around spouting "NEW YEAR, NEW ME!!!" Ever since this started, I've despised it. Why do you have to be a new person in the new year? What's so wrong with being who you are? I like who I am and I've works really hard to be able to say that so you'll never hear me shouting out the bandwagon phrase of "NEW YEAR, NEW ME!!" Instead, I subscribe to the notion of "New Year, Improved Me!"
 
Lessons From The Past
2015 has been an incredible year. I left the corporate world and decided to chase my dreams working for myself. My Spelman sister said it best when she told me "If I can work as hard as I do for someone else and I don't like them, imagine what I can do for myself!" When the year began, I set out to stop surving in my life. I wanted to thrive. I wanted to no longer feel like I was just going through the motions as a mom, employee, wife, etc.
I did that. I broke out of the mold and started thriving. I took risks and learned sooooo much! The lessons that I learned this year are going to take me to new places this upcoming year.
 
New Goals
At the beginning of 2015, there were some things I wanted to focus on and I did. I accomplished all but one task which has been carried over into 2016. In 2016, I want to focus on growth. 2015 had so many lessons and things that kind of came at me that I wasn't exactly prepared for. But in my lack of preparation and having to learn on the fly, I gained so much. Because my lessons increased my knowledge, my starting point for 2016 is that much greater.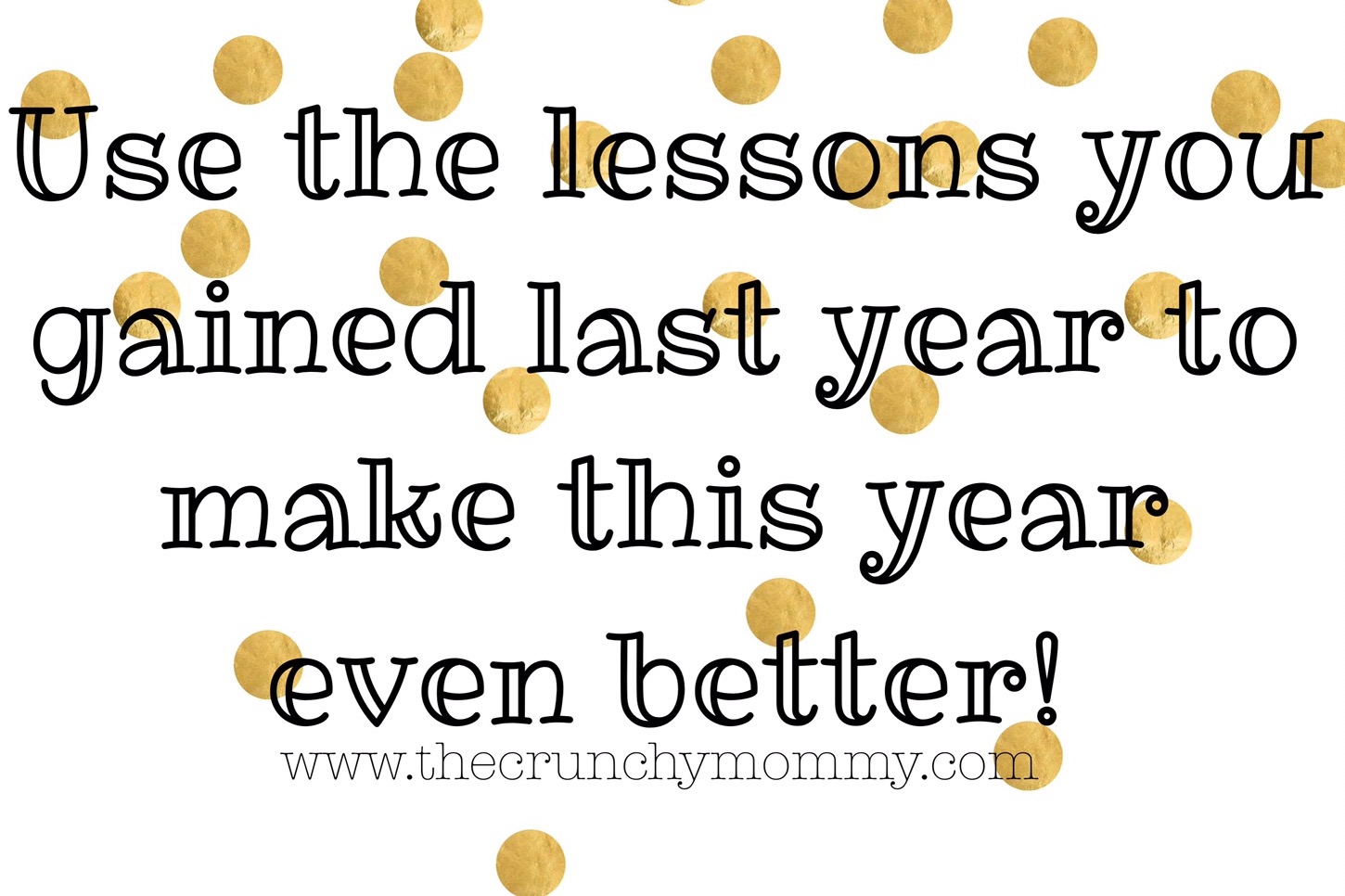 New Year, Improve You
You know the saying…
Instead of focusing on ways to "become a new you", use this opportunity to better yourself because of what you learned. Take those lessons, those goals accomplished, and even the ones you didn't accomplish to propel you forward in the new year. What worked for you last year? What didn't work? What did you accomplish? What do you have left? Really think about these things so that you can see all the growth that you've made–even if you didn't accomplish EVERYTHING you wanted to!
So what are your goals for this new year? What would you like to improve upon? Need help? Here's a printable for you to establish a focus word for 2016 along with a place for you to create your list. Put it up so you can see it and cross things off as you accomplish them!
Let's do great things this year!