**Disclaimer: This post is sponsored by Refreshingly Real. All thoughts and opinions are my own.
I love learning new things. This year I've had the opportunity to take two farm tours–one of an organic dairy farm and one of a tomato farm. Each of these experiences have left me sitting in a pool of lessons that have directly influenced how I make my family grocery purchases and my meal planning. How? By imparting some super amazing lessons on me that I'm sharing with you today!
Do You Do Canned Food?
There's a stigma surrounding canned food–especially in the green arena. BPA and BPS are hot topics, and they should be. BPA & BPS (a bi-product of BPA) are highly toxic chemicals that are normally found in can linings and other plastics. They aren't normally found in these items anymore but they are still present sometimes. This "sometimes" is a huge concern for those who want to use canned goods–me being one of them. 
I love canned items. They offer a level of convenience that makes cooking for a family of 5 that dicing fresh foods just doesn't. My favorites to buy canned are beans, tuna, and tomatoes so when I was invited to visit a tomato farm and canning facility I jumped at the opportunity. 
5 Lessons I Learned About Canning
I toured and asked some of the hard questions while witnessing an unexpected level of openness to their processes. And now I've got some important lessons to share:
1. Canned goods are a good alternative to fresh foods.
Friends. I watched the process of them pick the tomatoes, drive the truck to the canning plant, the tomatoes get washed, cooked and canned. These tomatoes go from vine to can in anywhere from 4 hours to 5 hours flat. Yes, it is indeed that fast. 
Because they are canned so quickly, they offer a freshness that is equivalent to that of raw fruits and veggies!
2. BPA & BPS-free liner is a thing. 
This is a major concern for many of us. The plant that we visited was Red Gold and their liner is quite free of BPA & BPS.
3. The canning process is hella fast. 
I'm not sure what I was expecting when I went to the canning facility. But I wasn't expecting that they would make 4500 cans of tomatoes per minute. Yes, you read that correctly. Four thousand five hundred cans of tomatoes per minute. That amounts to roughly 8 million cans per day.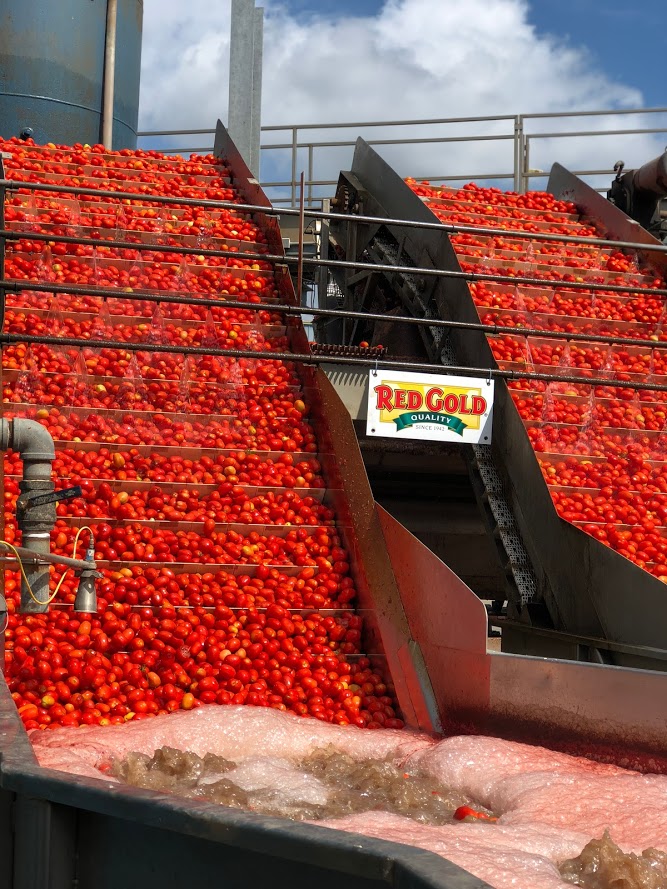 4. It's absolutely possible for large facilities to be waste-free.
In this facility that cans approximately 8 million cans of tomatoes daily, they have no waste. And that's not because they just use all the tomatoes regardless of how they look. It's quite the opposite in fact. Their inspection process is done by both machine and humans yet every.single. tomato is used. The peels and bad tomatoes are used to make different byproducts like fertilizer and other things. 
Dope, right?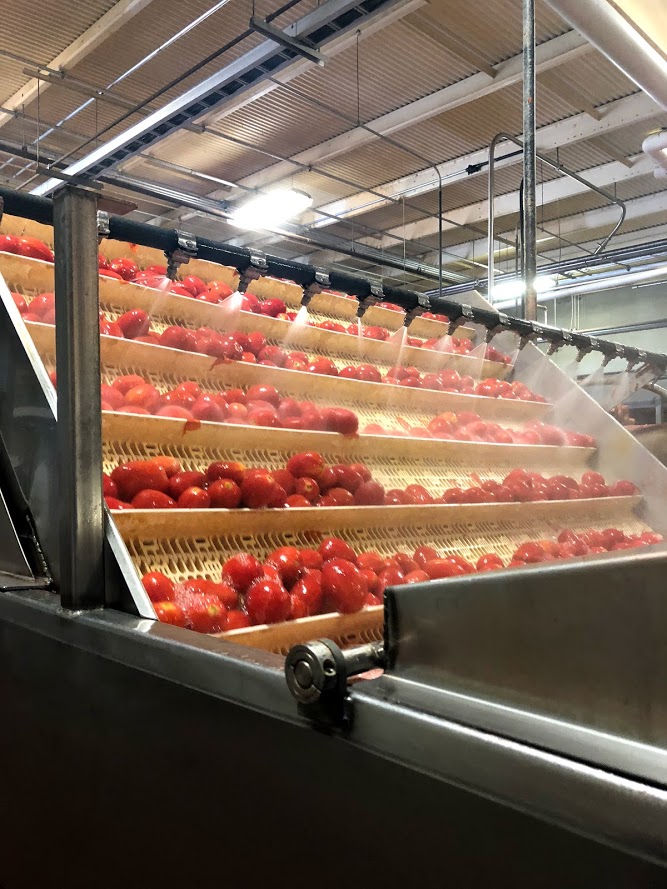 5. There is a lot of testing done to ensure the highest quality. 
Red Gold conducts 24 tests every 12 hours on their canning process. That makes me feel incredibly safe eating from their cans!
Refreshingly Real Is Dispelling Myths Around Canned Goods
And I'm here for it. 
My trip to the tomato farm and cannery was sponsored by Refreshingly Real with the purpose of creating real conversations around how canned foods make healthy options more accessible to the masses. The truth of the matter is while it was once not so healthy to have canned items because of the issue with BPA and other things, these are no longer applicable.
The Can Manufacturers reported in May 2014 that canned produce goes from farm to can in an average of 4.5 hours–unlike that of fresh produce that can take up to 24 hours or longer to be transported. This information presents an excellent case for using canned items, amiright?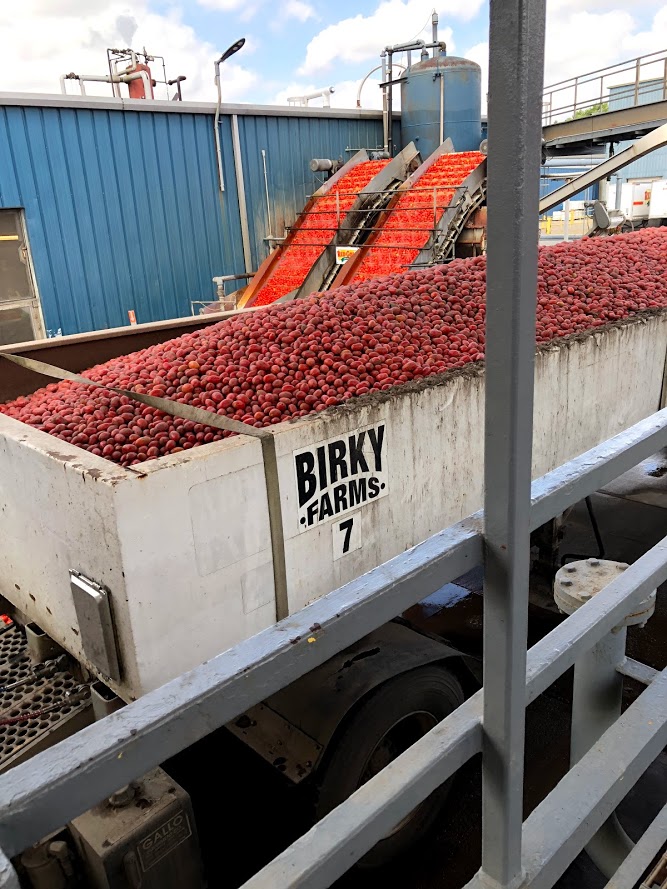 Your turn! Tell me what your favorite recipes are that use canned items!
Check out my Instagram Story Highlights for behind the scenes of the canning process with Red Gold Tomatoes.