My baby is three! It feels like it was just yesterday that my belly was filled with this baby girl that has completely rocked our worlds since being born but alas, it's filled with another. On August 13th, she turned 3 and while I don't believe in birthday parties every year, we were still able to celebrate her life with an Atlanta-style day in the Centennial Park District.
ABC's Birthday Itinerary
We started the day out nice and early and we were scheduled to include 2 attractions and 2 restaurants in Centennial Park District in downtown Atlanta.
10:00 am – Georgia Aquarium
12:30 pm – Lunch
2:00 pm – Private Tour of the Civil Rights Museum
5:30 pm- Dinner @ Ted's Montana Grill.
Pregnancy life cut our day short since I really couldn't walk after a delicious lunch and fun at the Aquarium.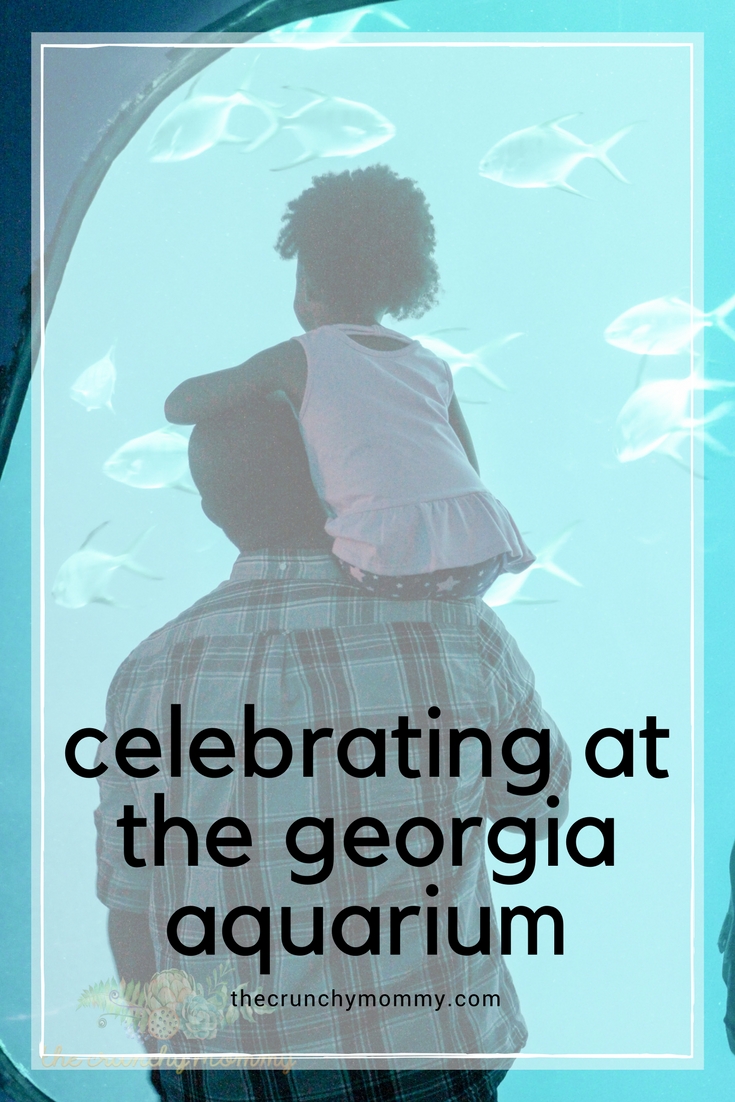 Georgia Aquarium
When the Georgia Aquarium opened, I was one of the people that had pre-purchased an annual membership so to say that I love the Aquarium may be an understatement. But because it was abc's birthday, we let her guide us around her favorite spots.
The first stop was the Tropical Diver exhibit–also my favorite. The Tropical Diver is where you can see the luminescent jellyfish float around gracefully. They are so beautiful and everyone was hypnotized by their graceful movements. We got a chance to see Dori and Nemo too! I think this is the first time that we paid attention to the eels on our way out but the mesmerized abc as well.
Next stop took us on an upstairs adventure to places I hadn't been yet. We saw the Spongebob in 4-D feature which was really fun. It was the perfect length for antsy toddlers and kept them engaged with the bubbles blowing around. In truth, I don't know who loved it more–me or the girls! I've never explored the upstairs before and I was really missing out!
Upstairs brought us to the touch pool with the stingrays and other exhibits for the kids to explore that were more interactive. Both of the girls were able to enjoy themselves as I sat down for a much needed break before we left for lunch. We couldn't leave without grabbing some souvenirs. Abc chose a mermaid–and I was sooooo glad they had brown mermaids–and Mini chose a choker necklace.
[huge_it_slider id="1″]
Kwan's Deli
After all that walking around the Aquarium, we were starving! There are so many restaurants within walking distance but we were invited to eat at Kwan's Deli which is a traditional Korean restaurant that also has more traditional Deli sandwiches. There service was quick and food was rather delicious!
Check out the quick video with the highlights of our day:
Many thanks to the Centennial Park District for hosting our epic birthday trip! We loved being able to walk wherever we needed to making it so we didn't have to waste time looking for parking.
Have you been to the Centennial Park District yet?