This post is sponsored by Balanced Body® through Mom It Forward Blogger Network; however, all thoughts and opinions expressed are my own.
Working from home certainly has its perks. There's flexibility with work schedule, all the healthy (or unhealthy) snacks at your disposal, and if you're a parent, the flexibility to be "there" should your kids need you. Summer working from home was great. I was able to get so much work done and had a really great workout schedule. But then school started along with extracurricular activities and a new gig for me.
Yes, a new gig.
The new gig + back to school + track practice has made things difficult getting to the gym as much as I would like to. Which is why I was excited to stumble upon a new piece of fitness equipment that allows me to get a full body workout in whatever room I'm in.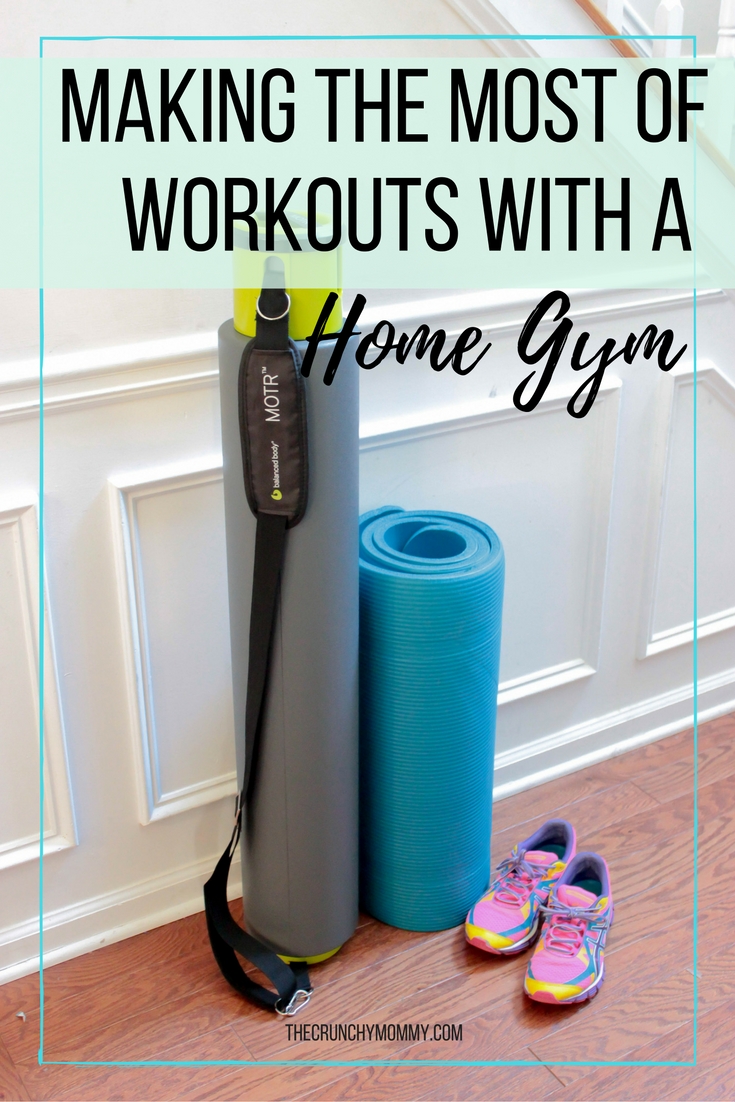 MOTR® By Balanced Body® – A Complete Home Gym
The MOTR® by Balanced Body® is a complete home gym that can be broken down and stored in a 43" cylinder. This all-in-one home gym doesn't take up much space when it's stored or when it's been unpacked and ready to use. With this one piece of equipment, you can improved your strength, balance, agility, cardio and even do sports conditioning. After your done, it take less than 5 minutes to store it out of the way of clumsy children (or yourself—no judgement) in a closet.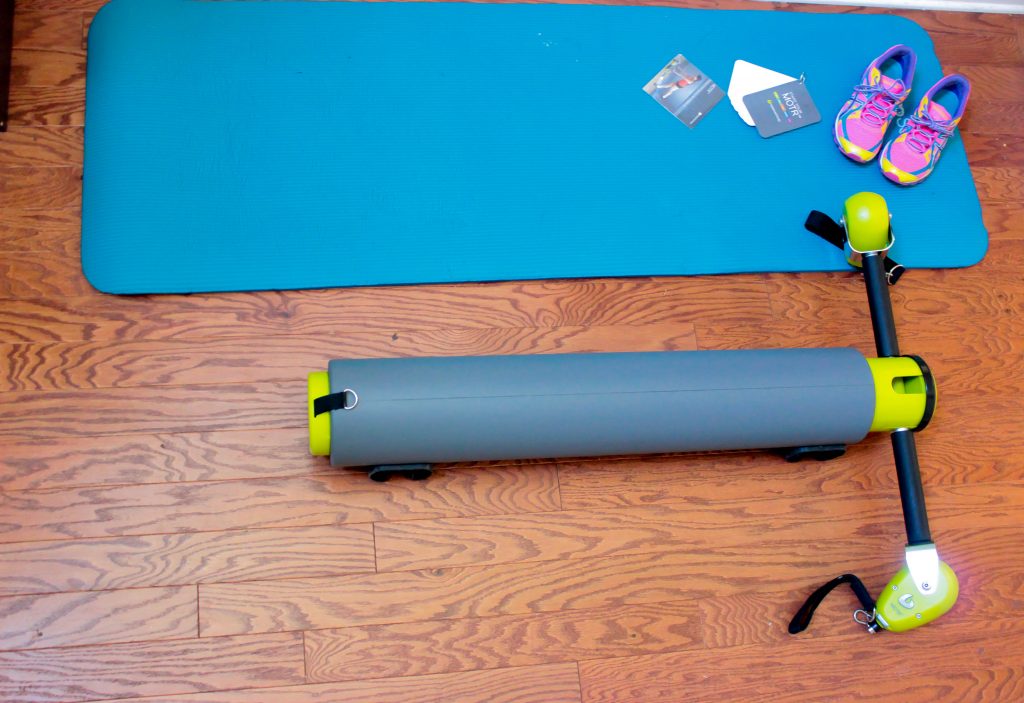 Why MOTR®?
You can get cardio done anywhere—just grab some sneakers and hit the pavement for a great walk or run. But did you know that in a relaxed state, muscle burns 20% more calories? So that means the more muscle you build, the more calories you burn. The more calories you burn, the more weight you lose—see where I'm going with this? As a mom, my time is limited. Like REALLY limited. As much as I would love to return to spending 2 hours at the gym daily, that's just not what I can afford right now schedule wise.
The MOTR® is a great, budget-friendly workout tool for we busy moms who can squeeze in a 15 minute workout in between loads of laundry and taking over the world. Now be clear, this isn't just a tool for women. The hubs tried this out and he got a great workout in too.
How To Best Use The MOTR®
The MOTR® comes with a DVD as well as workout cards. As much as I love a DVD taking me through a routine, I just don't have the time for that plus I normally just drop my MOTR down in my bedroom or office where I don't have a DVD player. Because I suffer from exercise ADD (self diagnosed!) I like to play a game with the cards where I randomly draw out 5 cards. I do each of the movements on the card for 45 seconds with a 10 second rest.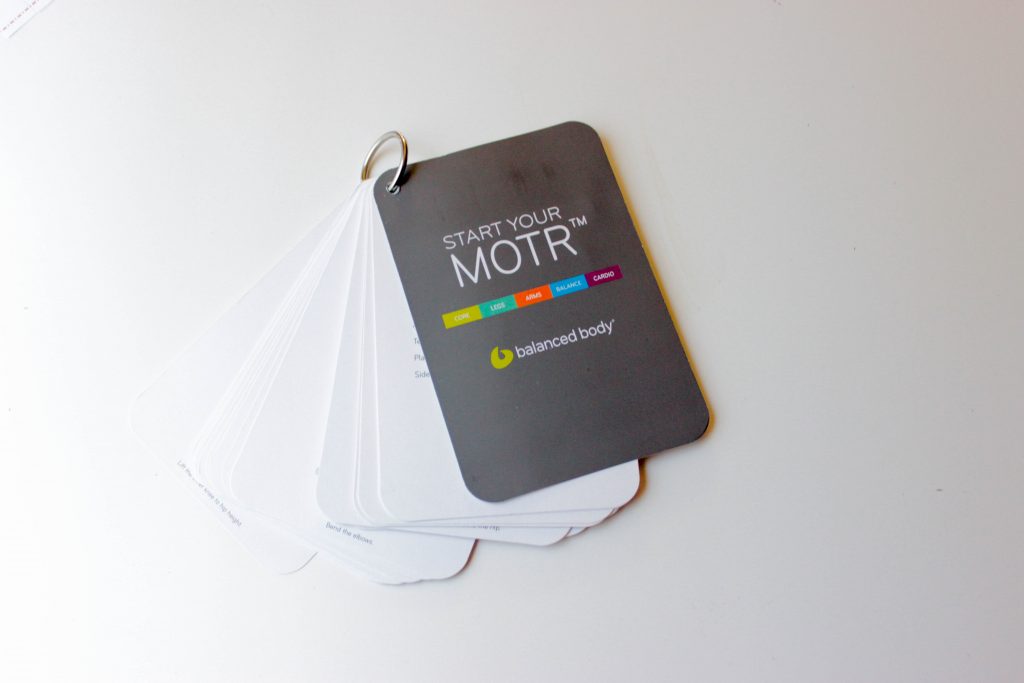 What's even better is that if you prefer to plan the parts of your body you're working out, you can do so with these as well. They are labelled with Arms, Legs, Core, Balance, and Agility—the focus groups for this equipment. One of my goals is to be more agile and increase my balance. I'm clumsy by nature but I think working on my core can help me with this and these cards let me set up a workout based on my goals.
Want to Learn More?
Head over to Balanced Body® and check them out. Get a head start on your New Year's Resolutions now so you're one step closer to feeling amazing in that bikini or preparing for the zombie apocalypse.
Balanced Body: http://www.pilates.com/
MOTR Introduction page: http://www.pilates.com/BBAPP/V/store/motr/index.html
MOTR Product page: http://www.pilates.com/BBAPP/V/store/motr.html
Facebook: https://www.facebook.com/BalancedBodyInc
Twitter: https://twitter.com/Balanced_Body
Pinterest: https://www.pinterest.com/balancedbody/
Instagram: https://instagram.com/balanced_body/
YouTube: https://www.youtube.com/user/BalancedBodyPilates
I have a present for you…
I love my readers and want the best for you which is why I'm giving one of these babies away to one of you lucky ducks! Enter below:
MOTR