As I get ready to head to my best friend's wedding next week, I realized that this is the first time that my freezer isn't overflowing with a stash of breastmilk. BC is only 12 weeks old but by this point in time I've normally been back to work and not had to battle a baby's belly for time to pump. While my freezer isn't full of milk, I do have a big of a breast milk stash for when I need some time away.
Wondering how to build your breast milk stash so that you can take some mommy time away from baby? Here's how.
Boost Your Supply
Water
Make sure that you're getting a minimum of 100oz of water per day as a bare minimum. If you're working on boosting your supply, you need more than this. More water = more milk.
Beer
Yesssss!!! Beer helps your milk production! This is one of my favorite things because I'm a huge fan of Blue Moon Beer. Oh, it's so divine! I'm doing myself a solid WHILE investing in my baby!
Supplements
There are the pill forms that you can take (Brewers Yeast, Fenugreek, Tumeric), make a delicious treat, or buy snacks that are for milk production. I was given an Oat Mama bar at a recent Ergo Baby event and fell in love. When I was pregnant with abc, I tried a cookie that was meant to help boost your milk supply. When I tell you that it was beyond gross I mean it. I was really hesitant to try the granola bars from Oat Mama but figured they were free so why not.
Listen. These things are chewy bars of deliciousness. After I gobbled down my bar I contacted them to see how I could get more. Not only do they taste delicious but they work. Twenty minutes after eating my bar I had a let down and this was just 30 minutes after nursing BC. Right. Insane. Because I'm a drinker I had to try their Chai Lactation Tea. I use this as the base of my Chai Tea Lattes and feel fancy while boosting my supply!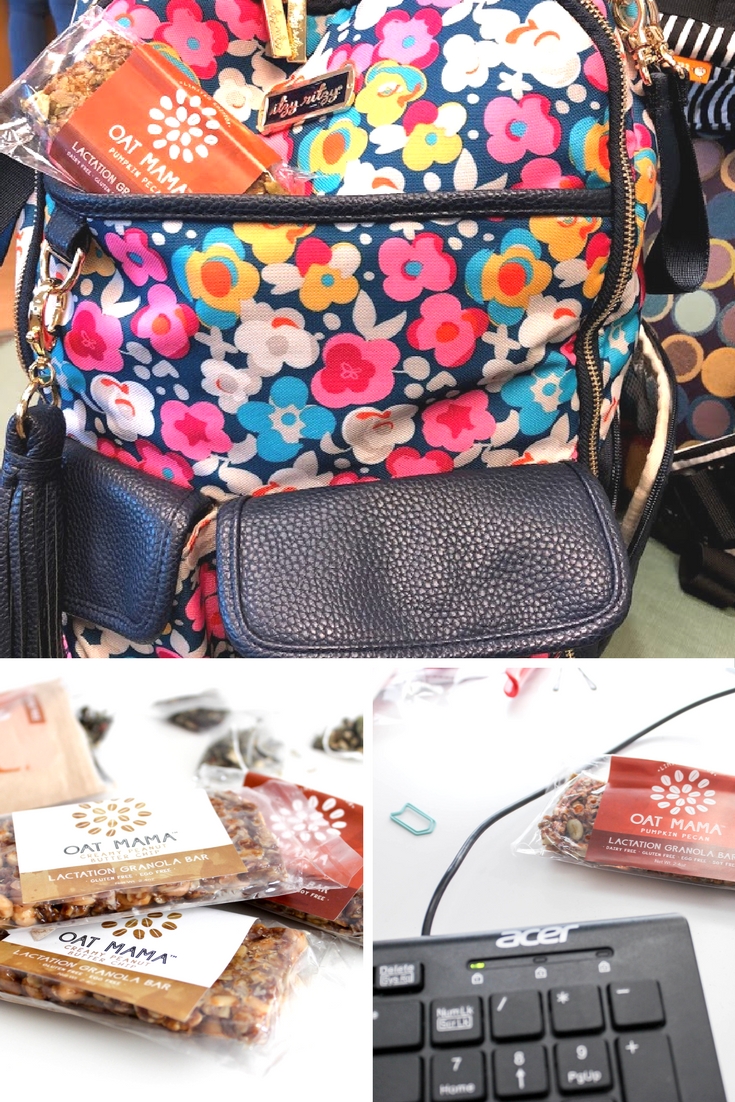 Get to Pumping
Because baby is always with you it may be hard to pump so here are some of the best times:
In the morning
I know my supply is always overflowing in the mornings. He's a pretty late sleeper so I get a pump session in between nursing him when I get up and a couple hours later.
Immediately after they nurse
This will not only give you some great fatty milk but it will help increase your supply because it'll trick your body into thinking baby needs more milk.
After they go to bed
I typically will pump about an hour after he goes down and after I've had some tea.
Because I'm not pumping to replace many feedings, I just use a manual pump. My favorite manual pump is the Medela Harmony.

I started to travel with a pump as well just for convenience and because I'd heard so many good things about this pump here:


While pumping and building your breast milk stash isn't easy while baby is home, it's totally doable and a must so that you can begin to reclaim your time!
Fellow breastfeeding mamas what tips do you have for building your breast milk stash?