This post contains affiliate links.
Growing up Roman Catholic, advent calendars were an annual thing. At my Catholic school, all of us little kids got excited about the prospect of being able to open the little card stock date that revealed a bible passage along with a small piece of chocolate. That tiny piece of chocolate was quite literally the best tasting chocolate in the world—or so it seemed when I was young.
Now having an advent calendar during the holiday season isn't something that's reserved for only Catholicism or bible verses or just chocolate. People are free to customize them with everything from toys to wine and everything in between which makes the time before the holidays even more exciting. And honestly, I'm at the point in life where I need all the help I can get in getting excited about the holidays.
Reusable Advent Calendars
It seems like you can get reusable advent calendars everywhere and I love them. We had this really beautiful one that was a silver Christmas Tree that had little drawers for each day. It was sooooo pretty but it ended up breaking during one of our moves. But here are some of my favorites from both Target and Amazon:
If you're into DIY, I have a tutorial for this hanging advent calendar here: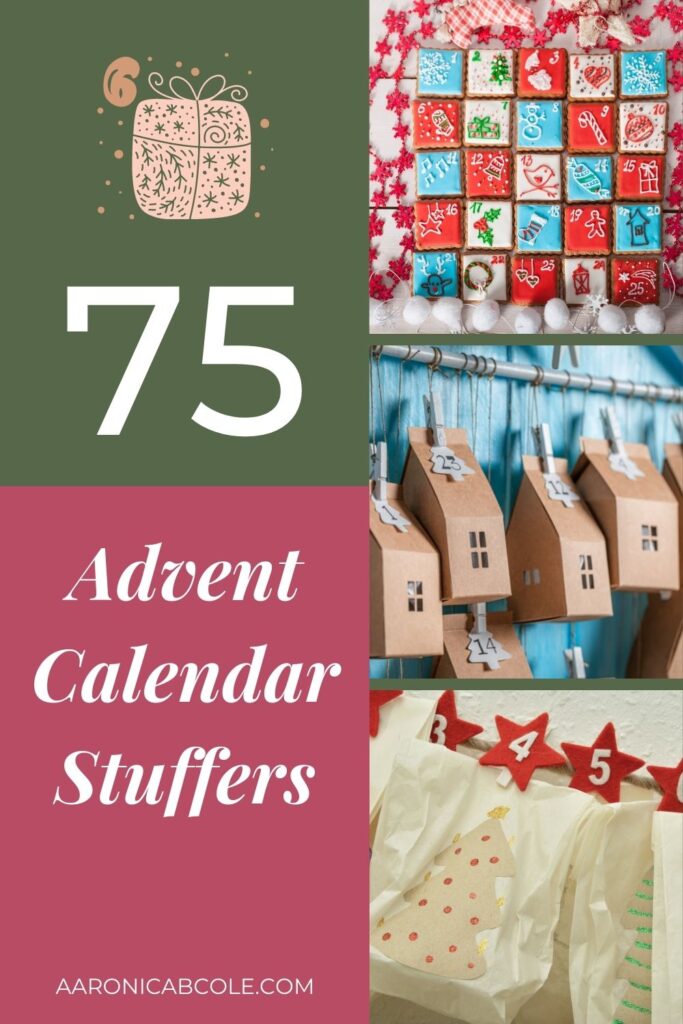 75 Advent Calendar Stuffers
One of my favorite reasons that the reusable advent calendars are my favorite is because you can really customize them for the person (or people) that are using them. If this year you're focusing on gratitude, you can fill them with notes or activities that support that. Just like you can choose more sustainable items that go into them. Or you can choose adult-related items *wink wink*. Here are some items that I've come up with for both children, adults and all genders.
Matchbox cars
DIY Travel Art Tin
Bath toys
Art supplies
Money
Gift cards
Figurines
Playing cards
Ornaments
Coffee
Tea
Planner stickers
Beanie
Mini bottles of alcohol
Love notes
Desk cord organizer
The remaining stuffer suggestions are in this printable. It has 24 different stuffers along with a blank page for you to make your own.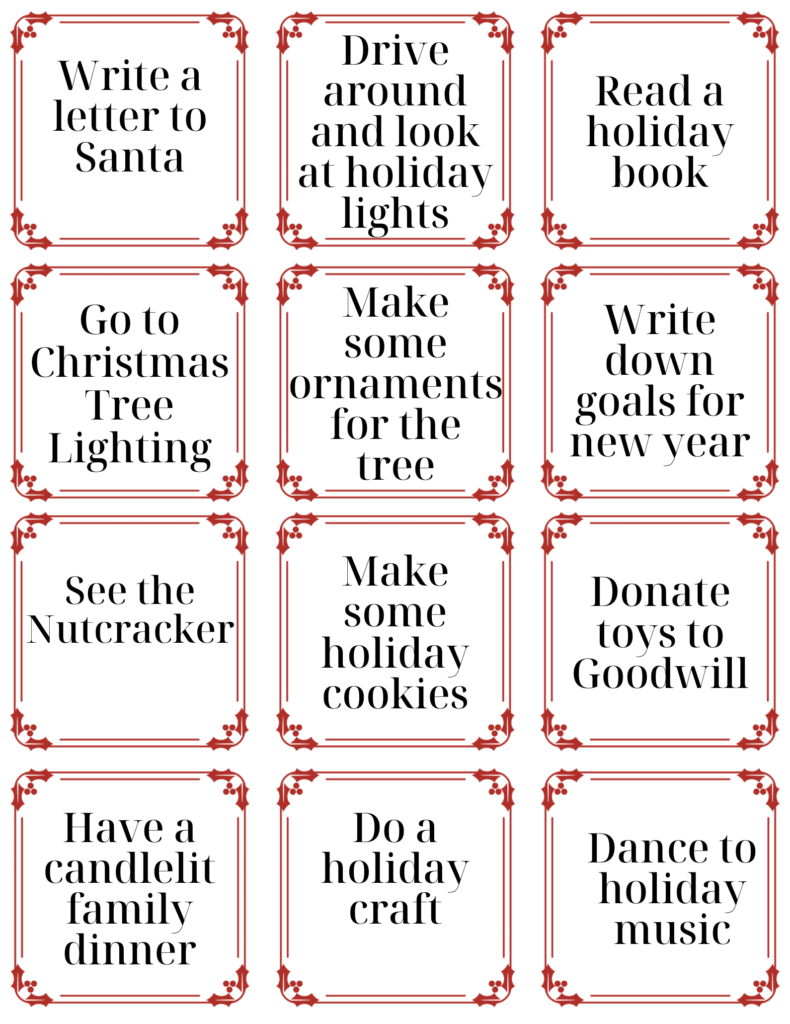 Whatever you decide to do this season, whether advent calendar or not, make sure that it fills your cup so you're able to really enjoy making memories with your families.
Does your family do advent calendars?