I remember when I had my first baby and I was doing all the research about the harsh chemicals and ingredients that were being put in these products that were supposedly designed for them. Now 6 years later, every other commercial is advertising for a class action suit against a popular maker of baby products and people are more conscious about what they put on their skin.
It's no secret that my brand originally came out because I started making body products for my own children who suffered from hyperpigmentation, eczema and severe cradle cap. I didn't want to put harsh chemicals or steroids on their delicate skin. So I didn't. I literally whipped up my solution. While I enjoy that, I don't always have the time to make all of the things that I need to keep our skin protected and nourished but I'm still very conscious about the ingredients which is why I love Crunchie Life skin care products.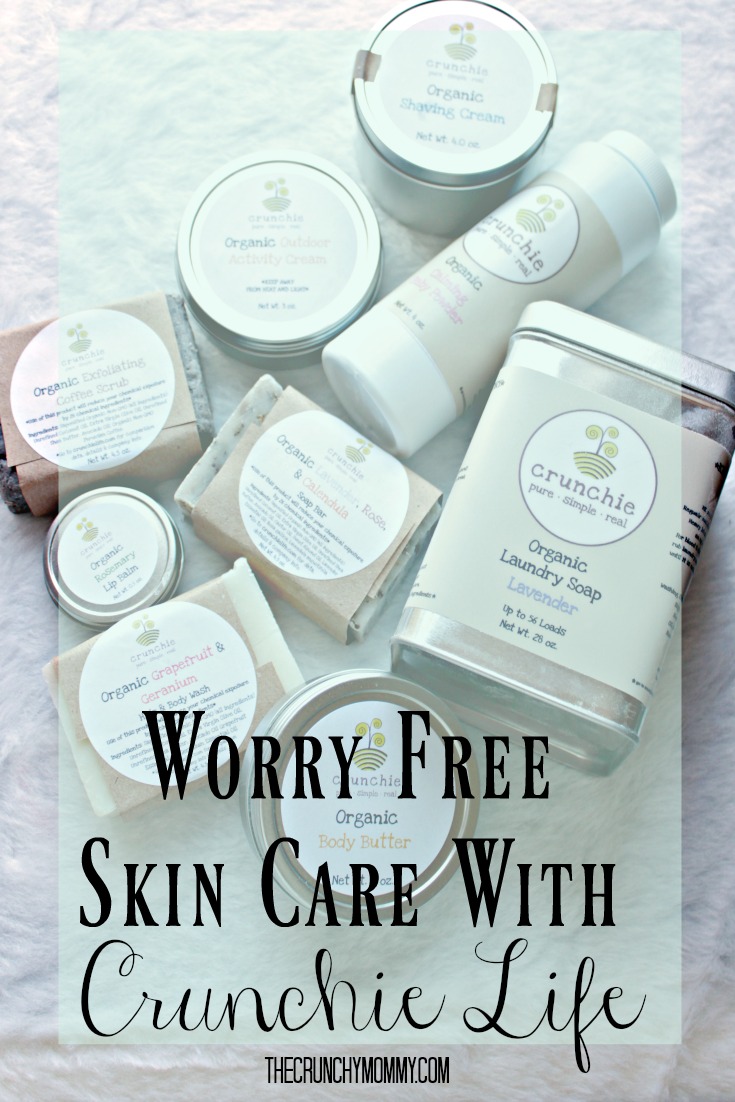 The Crunchie Life Line
Based in San Diego, CA, Crunchie Life came about in a similar way to the way TCM did: they wanted to limit the exposure to chemicals that our bodies are absorbing on a daily basis. Makes sense for me to partner up with them for a post right? But their product line and quality is what has me hooked. I was gifted the Crunchie Family & Baby Bundle (which is now 15% off and you can get another 15% off with my coupon code at the bottom of this post) and have seriously fallen in love with their stuff.
Crunchie Organic Lavender Laundry Soap
I love lavender. It's seriously in every product that I make for myself and my girls. And this laundry soap is way better than any other green laundry detergent that I've tried. We're potty training and I used this in a load with some of abc's "fail" clothes. There were no stains or residual stench left in there.
Crunchie Organic Soap Set of 4 Soaps or Hair and Body Wash
I received one of each of the soaps and I was really excited about the exfoliating coffee scrub one. It left my skin feeling incredibly soft and energized.
Crunchie Organic Zinc Cream
So this is the non-term for sunblock essentially. It's summer. I have kids who are in the sun. Naturally I was stoked about trying this out. They loved this better than any of the fancy sprays and thick creams.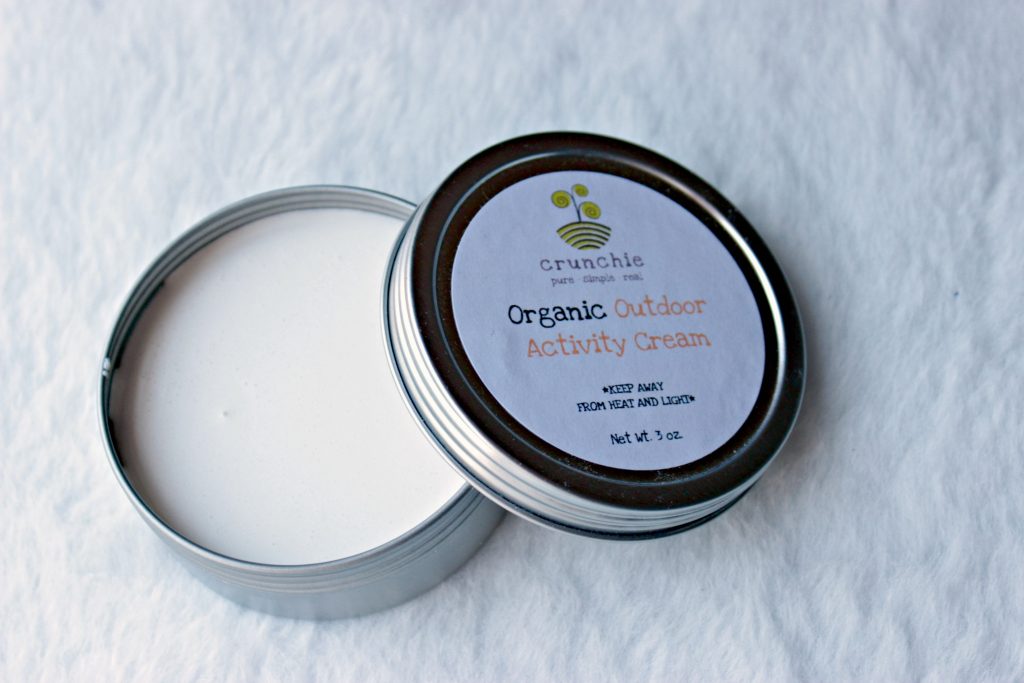 Crunchie Organic Body Butter
I keep this body butter at my desk and really have liked it. If you've used mine, it's thicker than that and does a nice job with the moisture!
Crunchie Organic Calming Baby Powder
Confession: I use this more on myself than abc. I sweat like crazy in the summer time and have been using this along with my pit cream under my arms for that dry feeling. And because mama has thick thighs, I also put some there to prevent chaffing. I love this!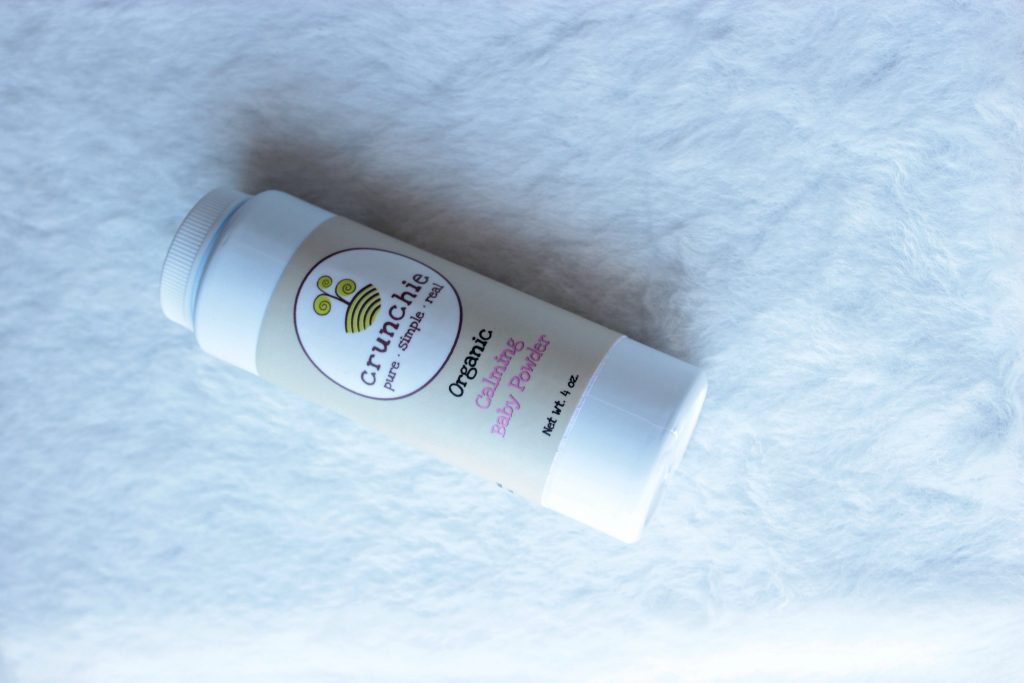 These are just the things that I've tried and loved but you need to get to their site and check out their other products (they even have stuff for your pets!!). These things are on my next order:
– Organic Face Cream
– Organic Zinc Cream (yes, we're out!)
– Crunchie Organic Felted Wool Dryer Balls
They're already having some markdowns but because I'm about saving money, I want you to take an additional 15% off!
What will be the first item in your cart from Crunchie Life?