I've always hated going to the dentist. The dentist was a scary place filled with cold, silver things that looked like they were ready to harm me at any given moment. The dentist wasn't overly warm—they were there to look at my pearly whites, give criticism, and move on with a fwap of their sterile, white jackets. The dentist was always the most uninviting and intimidating place in the world to me. Becoming a mother, none of this has changed for me but I wanted something different for my girls—which is why I chose Dentistry For Children (D4C) to be our dentist. One of the things that I felt so unprepared for was my toddler's first trip to the dentist.
Naturally, this was with mini. I remember picking her up from school and them sending her home with some "intro to pediatric dentistry" pamphlets for another dentist that was close to her school. It was a nice enough dentist but not nice enough to quell my own fears that I was working hard not to pass on to mini. I got a recommendation from a friend of mine who has 2 kids and both loved going to their dentist. Their recommendation was D4C and we haven't looked back since.
Your Toddler's First Trip To The Dentist
Guys, when I walked in the first time I was pretty scared for mini because I didn't know what to expect. I had just had a crown done on my teeth and was FINALLY getting over that pain. I'm actually a still a little scarred but that's another story for another day. But I felt a little like Corky Romany when he was behind the podium frantically waiting for questions to be asked (if you haven't seen the movie, you should, it's hilarious). I don't want you guys to feel like I did when you take your babes to the dentist so some of my friends and readers submitted questions for me to ask our dentist to prepare you!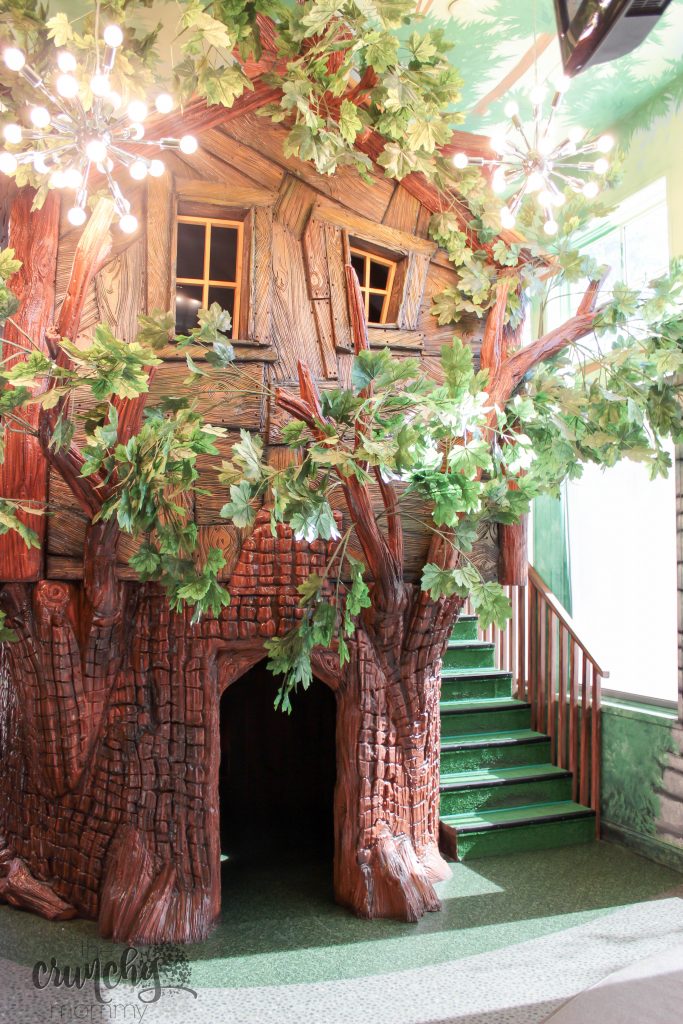 Interview With The Dentist
I got a chance to have some one-on-one time with our dentist Dr. Lisa Shilman. We've seen her for almost 3 years now and I love going to her! So here are the questions that were asked that Dr. Lisa answered:
At what age should children first see the dentist?

The American Board of Pediatric Dentistry recommends bringing your child in as early as one in order to establish a relationship with the dentist. Check=ups are completed–no pathology or x-rays happen. Parents are educated on diet, brushing and habits to keep teeth heal

thy. The follow-ups are dependent upon what the dentist finds.

So is all candy really terrible for their teeth?

No lollipops and definitely no gummies. The amount of time that teeth are exposed to the candy, sugars and acids are what do the damage. Dark chocolate is great!

So what's the deal with fluoride? What are the best ways to get it with the littles?

Fluoride is needed in toothpaste for sure. When they are young and can't spit, rubbing it on their teeth and then wiping it off is effective as well. Drinking and cooking with tap water that has fluoride in it is good as well. Giving children the baby water with fluoride added to it is another option.

Is there a correlation between breast feeding and tooth decay?

Breastfeeding alone doesn't cause tooth decay and neither does breast milk. But breast milk can contribute to tooth decay after adding other things to a child's diet. If your baby is still night feeding, wipe or brush after nursing. This really only becomes an issue after the age of 1.

When can we stop supervising the kids brushing their teeth?

Normally between the ages of 6-8. Disclosing solutions (the ones that show tarter still on teeth) that can be found at the drug store are also a big help.

Teeth grinding, is this an issue to be concerned about?

Teeth grinding isn't an issue for baby teeth. It's only an issue if there's pain. Once permanent teeth come in, grinding will normally stop. But no mouth guard is needed until the jaw is completely grown.

Any recommendations on tooth brushes?

No, not really. Just make sure that they have a small toothbrush head so that you can navigate their mouths, soft bristles and never use hard bristles–even as adults.

Are there any alternatives to fluoride for those that don't like to use it?

Fluoride is big in preventing and repairing cavities but there is something called calcium phosphate that is a paste that can also be effective. It's called MiPaste and can be found at most dentist offices. But it's important to note that it's derived from milk.

Any tips on getting kids to brush more regularly?

Add it to the calendar or schedule it. There are apps that can be used to remind them. There are toothbrushes like Sonicare Smart Tooth Brush and Oral-B that have timers for 2 minutes and corresponding apps that let you know when they've brushed. Let your kids choose their toothbrushes and toothpaste. Set up a rewards system with a chart–if they get 60 stickers in 30 days they earn something special.

I love how you have this total child care mentality when it comes to them. Is this just your attitude or is this something that is the culture at D4C?

This is definitely my mentality but it's also something that is taught at Dentistry 4 Children. Pediatric dentists are in school for longer than other dentists. We have to learn different things because kids are different than adults.

Why I Chose D4C
When I walked in for mini's first appointment, there was a big tree house and video games that greeted us. It was awesome! Then the staff has consistently been incredibly friendly and kind and patient. The culture when you walk in is everything. The people are amazing and you can't help but to be excited about the appointment. And they honor your time. I've never waited more than 5 minutes for my appointment!
Abc's First Visit to the Dentist!!!
Abc had her very first visit to the dentist and I caught it on Snapchat! Check it out here:
Listen, if you haven't scheduled your child's appointment with D4C yet, you need to do so stat! And tell them I sent you!