I received compensation for my opinion on VeganSmart. All opinions and thoughts are my own.
Smoothies are the bane of our household. There's not a day that goes by that I don't hear, "Mommy can I make a smoothie?" Not only do they make it super easy to hide veggies in, but they taste really great too. As I've been losing weight while boosting my milk supply, I've become pretty well-versed in the art of the smoothie so I'm excited to share one of my favorite recipes here for one that kills your chocolate cravings.
Satisfy Your Chocolate Cravings
It never fails that whenever I have a baby and I'm trying to get my life right, chocolate cravings hit. And they hit hard too! My favorite ways to satisfy these cravings are with Oreo's, Snickers Bars, brownies, Peanut M&M's and Reese's Peanut Butter cups. There's something about the combination of the peanut butter and chocolate that just warms my stomach while making me feel so good!
Mama Has Goals Y'all!!
I do. Already this year I'm down close to 25lbs and I'm making health my way of life. While I do believe in having everything in moderation, your girl just isn't ready for moderation JUST yet. But you know what I can do? I can substitute the unhealthy things with the healthy things until I can practice moderation. That's why I am loving this smoothie I accidentally stumbled into!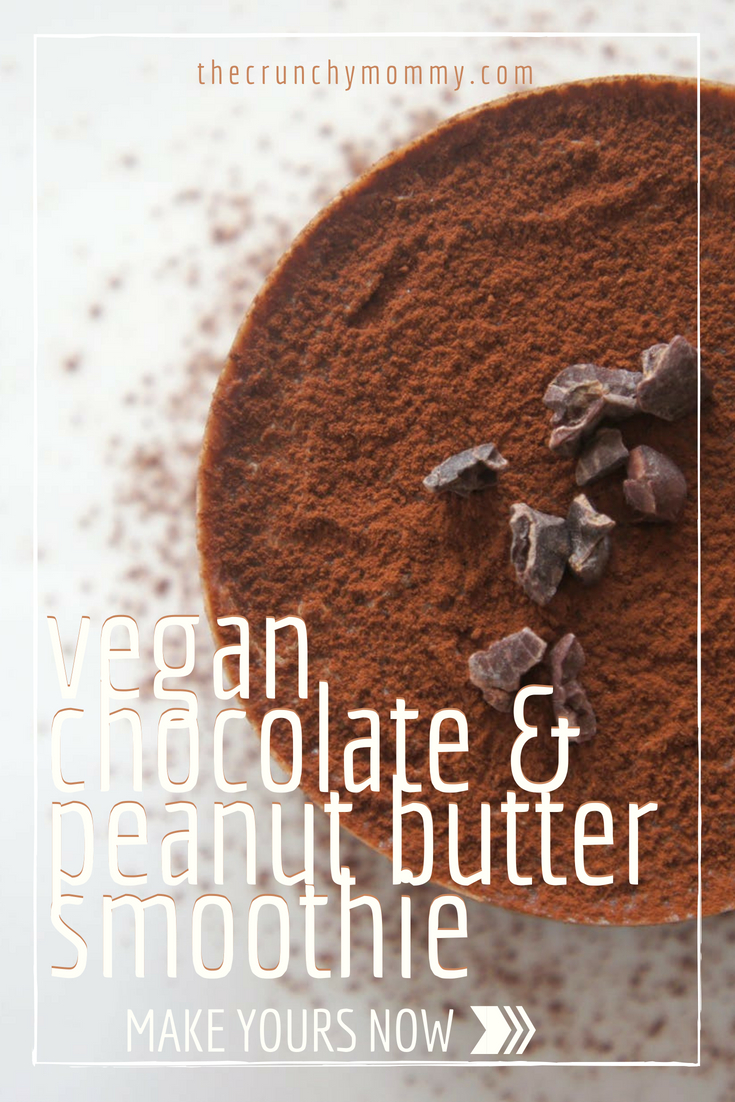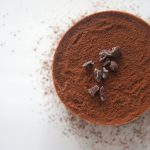 Vegan Peanut Butter & Chocolate Smoothie
Ready to boost your milk supply, satisfy your chocolate cravings while being mindful of your waistline?
Ingredients
8

oz

Almond Milk

I use vanilla that's been sweetened.

1

scoop

Chocolate VeganSmart Protein

1

tbsp

Peanut Butter

1

tsp

Honey

2

tsbp

Ground Flax Seed

You can use regular flax seeds too.

Ice
Instructions
Measure out ingredients and add to blender.

**Optional: Add ice to get desired consistency.
Why I Choose VeganSmart Protein
I once left a protein shake in the shaker for like 3 days or something. When I opened it, it smelled like death was brewing in there. Really. It then occurred to me that I was putting this into my body! Yeah, terrible.
VeganSmart is a plant-based protein powder and contains the following:
20g Non-GMO Protein
6g Dietary Fiber
No Cholesterol
Zero Trans Fat
Dairy & Soy Free
Gluten Free
Whole Food Complex
Vitamins & Minerals
Omega 3
Prebiotics
Digestive Enzymes
Because of the nutrition that's in there, I feel safe giving it to my kids as well.
What has been one of your "bad" cravings post-baby? How did you navigate it?