I partnered with LegalSpark to share my thoughts and experience using their service. I have received compensation for this post but all opinions are my own.
Hi. My name is Aaronica and I'm clueless about Estate Planning.
Ok, well, I was. In fact, not only was I clueless but the idea of having to do Estate Planning was really scary for me. It seemed morbid and like I was preparing for death–not something I really want to be thinking about right now as I'm living in my prime. But today I had a really great conversation with with LegalSpark–a new tool that connects the average person with a legal expert in Georgia–that helped me out so much.
What Is Estate Planning?
This is the year that my husband and I have vowed to get our adult lives together. Yes, we're adults. We're parents. We're married. We're doing the adulting but we aren't PEAK adulting just yet. What do I mean by that? I mean we haven't done some of the harder things, like Estate Planning or updated our retirement stuff or done any of the things we looked at our parents like they were old for doing–peak adulting.
The first task we're tackling is in this Estate Planning. So what is that? In a nutshell it's the living will, last will, and living trust for a family. When you plan this out, what you're doing is basically planning for what happens should you and your spouse die. Obvious, right? Yes, the basics of it is. But then there's the nitty gritty that I was able to discuss with my lawyer (sounds so grown up, right?) from LegalSpark. I asked a lot of really great questions that I'm going to share with you guys here so you're prepared for this part of your life too.
What are must-haves when jumping into Estate Planning?
Always have a financial/property Power of Attorney (POA) and a healthcare POA. The healthcare POA is the person that will make decisions about your health should you be in a coma or otherwise unable to make decisions.
When should you prepare a will?
It's really necessary once you have children as you will specify what happens to your assets in your will. By default, if you pass away they will be split between your spouse and children but if your children are young, you're going to want to make sure you leave directions on what to do. 
What's the difference between a living will, last will and living trust?
A living will is essentially the healthcare POA. With the living will, someone else will execute it while you're still alive. The last will is what you want to happen with your family and assets upon your death. The living trust really simplifies how things happen. Your assets are placed into a trust while you're alive and they're transferred to a designated beneficiary upon your death.
Which one should you have?
All three. If you're trying to minimize paperwork and the amount of money you spend in getting these set up, definitely have both a living and last will. 
Do you need an attorney to get these set up?
Need? No but it's helpful to have an attorney and it will save you money in the long run. While you can print out the paperwork and complete it yourself, because attorney's are trained there are going to be things that we see that will ultimately benefit you and your family. We're able to provide more options to you. 
Do I need to declare a guardian?
Yes & no. A guardian will be declared but if you don't do it prior to death then there's a lot of time and money involved for the person trying to become the guardian.
Life insurance: how does this play into things?
This is your financial plan. Once you have it set up, the attorney will make sure that the beneficiaries are set up properly. 
Is it hard to change a will?
No, all plans are easily amendable. With something like divorce, the spouse is automatically removed from the will but you would need to update beneficiaries for life insurance policies and such. 
After my 20 minute conversation with LegalSpark, I felt better prepared on what I needed to do to get this Estate Planning rolling. He was really reassuring about the reasons why Estate Planning is necessary. As a mom of 3, it's really important to me that my kids are taken care of in the event that something happens to their dad and I. Morbid? A little. Peak adulting? Most definitely. Now it's just time to get the ball rolling with getting our documents together! The best part about this is I already have an attorney that I can submit them to for review!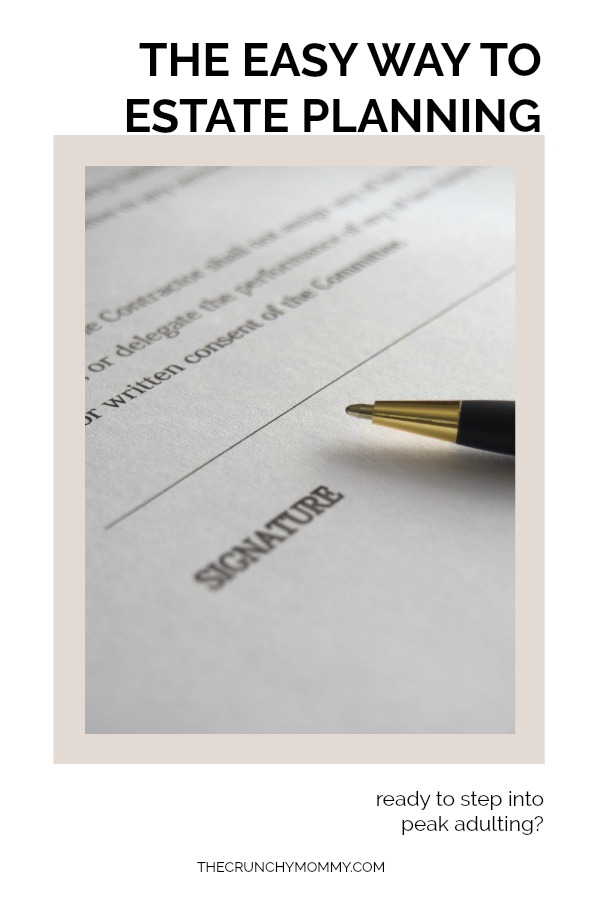 LegalSpark: The Legal Asset We All Need
There was a time when only people with lots of money had access to lawyers for advice. Paying a hefty retainer would get you instant access to the minds of legal help but not anymore. In pretty much every role that I'm in, a lawyer is needed and LegalSpark makes getting my questions asked both easy and affordable. They have lawyers that specialize in the following:
Bankruptcy & Collections
Criminal Defense (though you may need longer than the 20 minutes)
Elder Law & SS/Disability
Family & Divorce
Intellectual Property
Real Estate
Business
DUI & Traffic
Estate Planning
Immigration
Labor & Employment
Tort & Personal Injury
Yeah, so basically everything.
Common Questions:
So how does it work?
It's super easy to get set up because you don't need to register an account or anything to get started. It's literally as easy as 1-2-3:
Choose the area you need help with on legalspark.com.
LegalSpark will pair you with an expert lawyer based on the chosen area of interest.
Wait for them to call you!
Yes, it's just that easy.
How is this different from other services?
This of this has like a Dial-a-Doctor line. Except you're not sick and it's not a doctor but the doctor is the lawyer. And they're still helping you.
Is this service nationwide?
It's important to note that as of right now, this service is only available in Georgia.
Let's talk numbers… How much does it cost?
It's $50 for the first 20 minutes.
What if my question last longer than the 20 minutes?
No worries–you won't be cut off or charged extra. There's no hassle to continue speaking with the lawyer once you're done either. You get to determine the length of the relationship.
The 20 minute call is a basic introduction to a competent attorney in your area of need. But you should be prepared for this call because 20 minutes can go fast! Here's how to max out on your call:
Have all your background information ready to share.
Ask pointed questions AFTER sharing this information.
If you need more information, don't be afraid to contact the lawyer via their law firm.
Contact LegalSpark today to help get started with your legal woes (no judgement) or questions!