Being a WAHM means that I'm normally pretty comfortably dressed. For most of us, this means leggings and a tshirt with hair pulled back/up. but after trying out a new pattern by my favorite pattern company, leggings are no longer a staple for me–joggers are!
Joggers Are Bae
And I mean this in the most serious way. They can be dressed up or down, made with just about any material that has an iota of stretch and worn anywhere. As a plus sized woman, I love how a tunic is no longer necessary for me to feel comfortable! Joggers are literally the most comfortable pants to wear. I'm a work at home mom with minions constantly on me. Not saying that getting dressed isn't mandatory, but dressing for comfort is certainly a priority!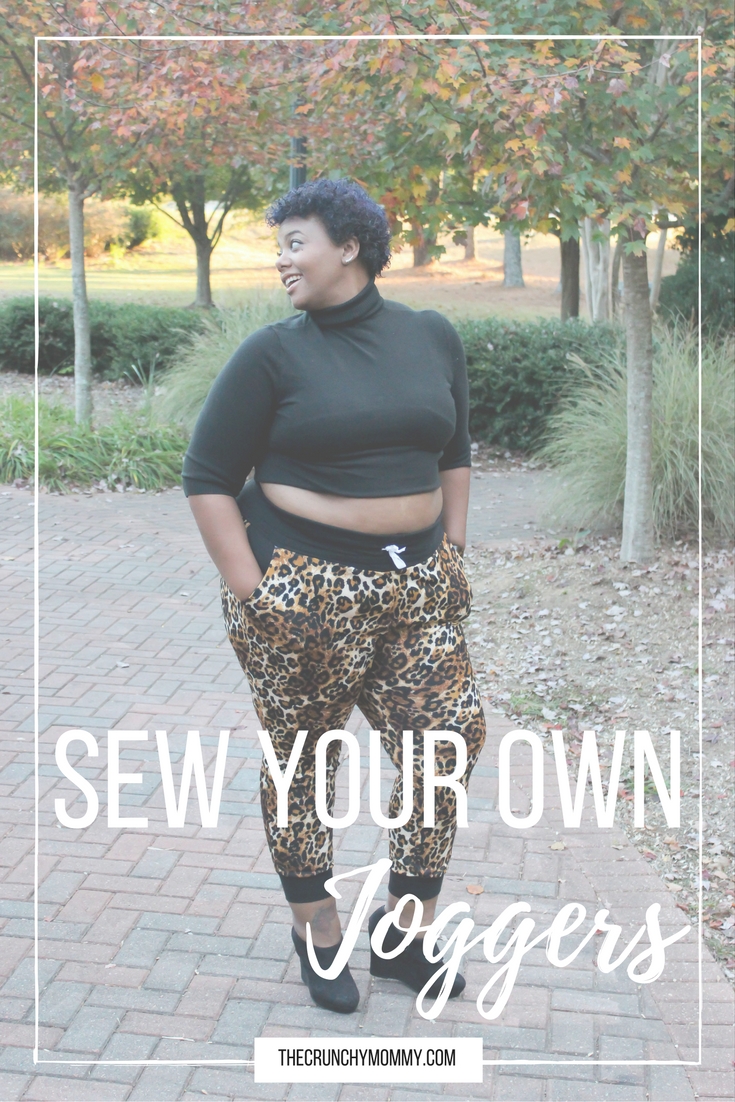 What Are Joggers?
It feels like these are some new pants when in reality, they really aren't. History is once again repeating itself in these trendy yet comfy pants. All they are are some tapered leg jogging pants with some extra style. Do people ACTUALLY jog in them? Sure, some do. Do I? Eh, I'm at a point in my life we're I'm more of a walker than a jogger–I'm a work in progress! But should I need to break out into a jog, I'm ready when wearing these babies!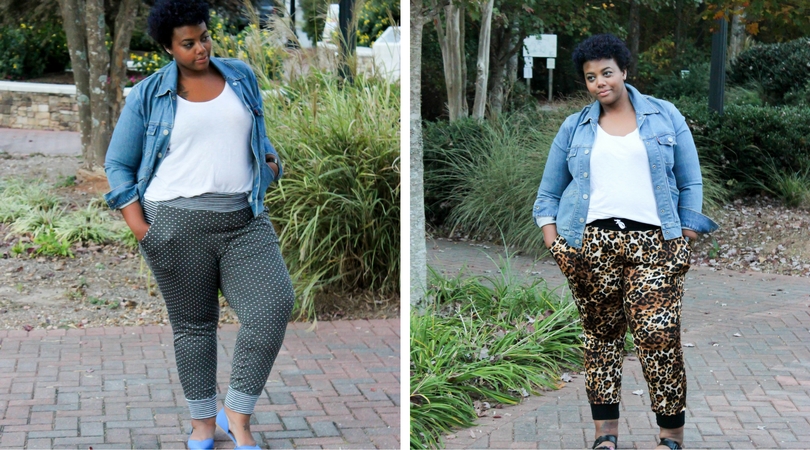 Where To Buy
My favorite and go to pattern for joggers is the Mama Bear Joggers by Patterns for Pirates. I tested this pattern and immediately knew they were a winner. I tried out another pattern that I didn't quite love because the ankle bands were just too wide and didn't give the right shape. But the P4P Joggers are perfect and come with 3 ankle finishes and 3 waistband finishes giving me the ability to change my look up as often as I want to!
Are you a seamstress? What's your favorite jogger pattern?