"Mommy I got my first autograph!!!"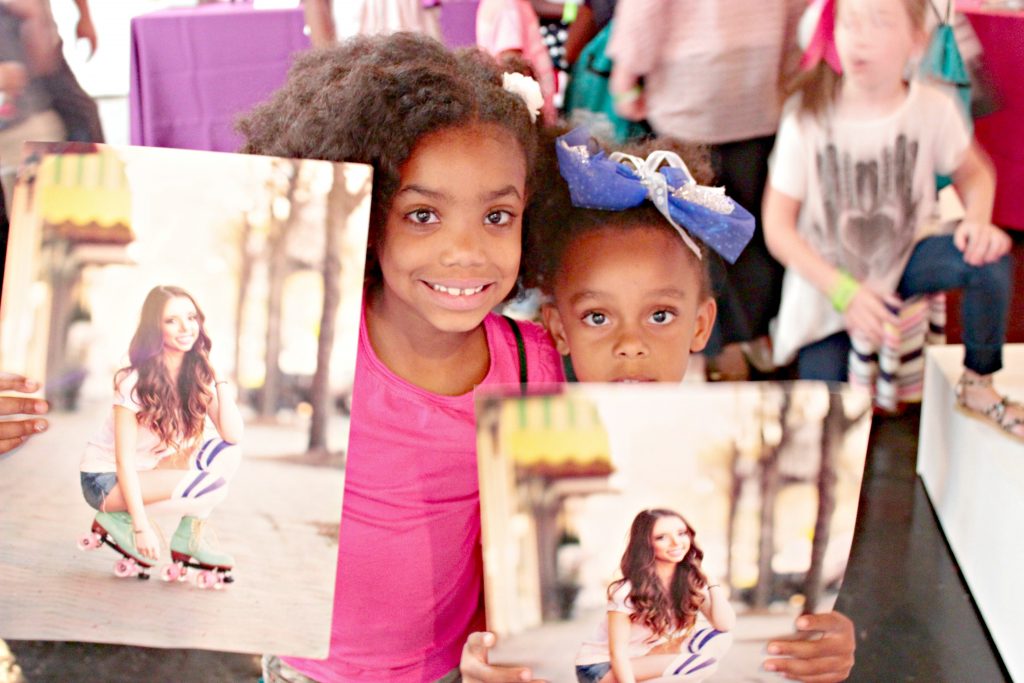 Mini's excitement after the Juicy Juice Teasers Event was summed up in this one line. She's always loved music and had a flare for the dramatics which is rapidly developing so when she met YouTube sensation Ryleigh Ledford at the Atlanta Juicy Juice Teasers Event, she was over the moon. And I was incredibly appreciative of Juicy Juice for offering the opportunity for mini to feel like a rockstar as she ate, drank more juice than ever, and sang her heart away.
Juicy Juice Teasers
We aren't big juice drinkers in our household since my girls have enough energy without all the extra sugars that are involved with the juice. But Juicy Juice Teasers has 50% less sugar than the average juice making it easier for me to loosen the reigns when it comes to allowing them to have juice. There are 4 new delicious flavors:
Peach
Apple
Berry
Half/Half
Juicy Juice has taken a fresh take on the traditional Arnold Palmer with their new Teasers. These refreshing drinks are half decaffeinated/caffeine-free tea and fruit juice. There is 50% fruit juice in each of these drinks and they have no high fructose syrup.
The Teasers Event
As an adult, I can say that it was pretty fun and it wasn't geared towards me! I loved the fact that Juicy Juice created a space that was easy for parents to really just let our kids have fun. The MC was awesome, funny, and age-appropriate. He seamlessly interacted with the kids and also seemed to have a good time.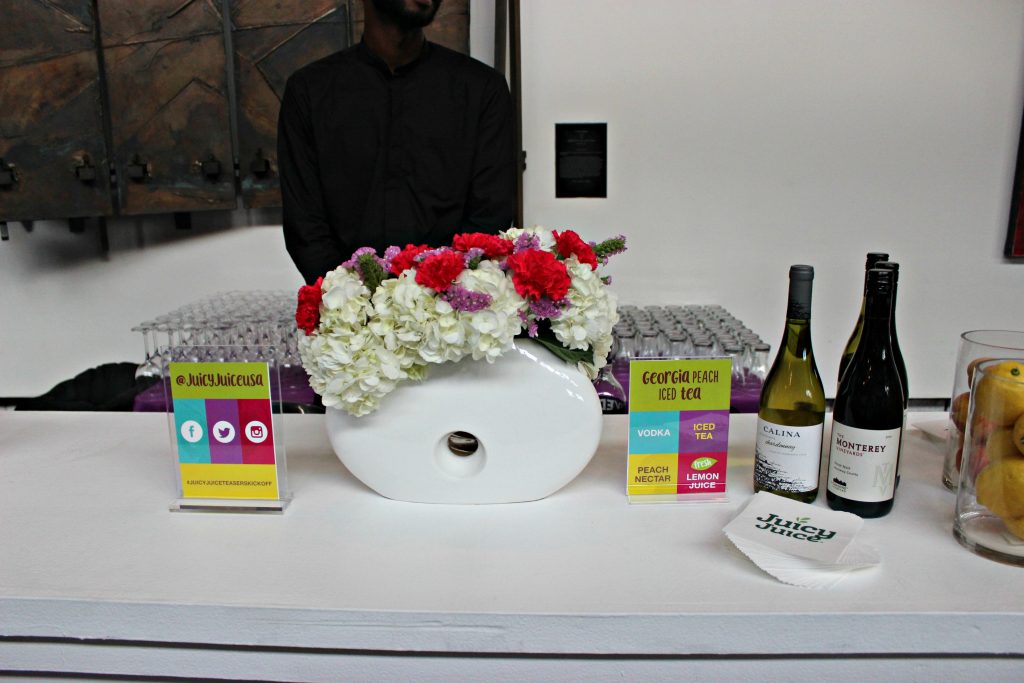 The Food
So. Frickin. Delicious. So I mentioned awhile ago that we decided to let go of the vegan lifestyle (post to come) and I'm happy I did! They had Sweet Tea chicken, kale salad, shrimp and grits, and macaroni and cheese. It was perfect for both kids and adults.
The Entertainment
Ryleigh Ledford is a pretty big deal in the land of YouTube and she made her way into the hearts of my girls as well. She's a 15 year old young girl with a sweet voice and personality. She sang some well known songs and invited the kids to the stage to rock out with her. Mini (and abc worked her way up there too) got to sing a duet with her and her mind was blown! I really appreciated Ryleigh for being so age-appropriate and kind to the kids. She was so sweet!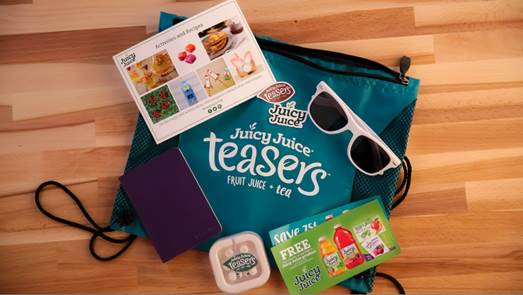 Did I mention a giveaway?
[amd-yrecipe-recipe:2]