Having your home professionally cleaned is a luxury that everyone needs to treat themselves to at the very least annually. As a mompreneur, the things that I've come to love most are massages, time spent alone free to let my mind wonder, and a clean space. When you have children, it seems like you're destined to have a messy home for at least 5 years straight until your youngest no longer walks around tossing things on the floor as if that's where they belong. But I personally don't like to have my life flash before my eyes every time my feet hit the ground shoe-less with the threat of hitting some figurine or Lego
.
But in order for you to really be able to have your house cleaned to the best of the professionals ability, there are a couple things you should do first. And yes, I am suggesting pre-cleaning before the cleaning professionals come!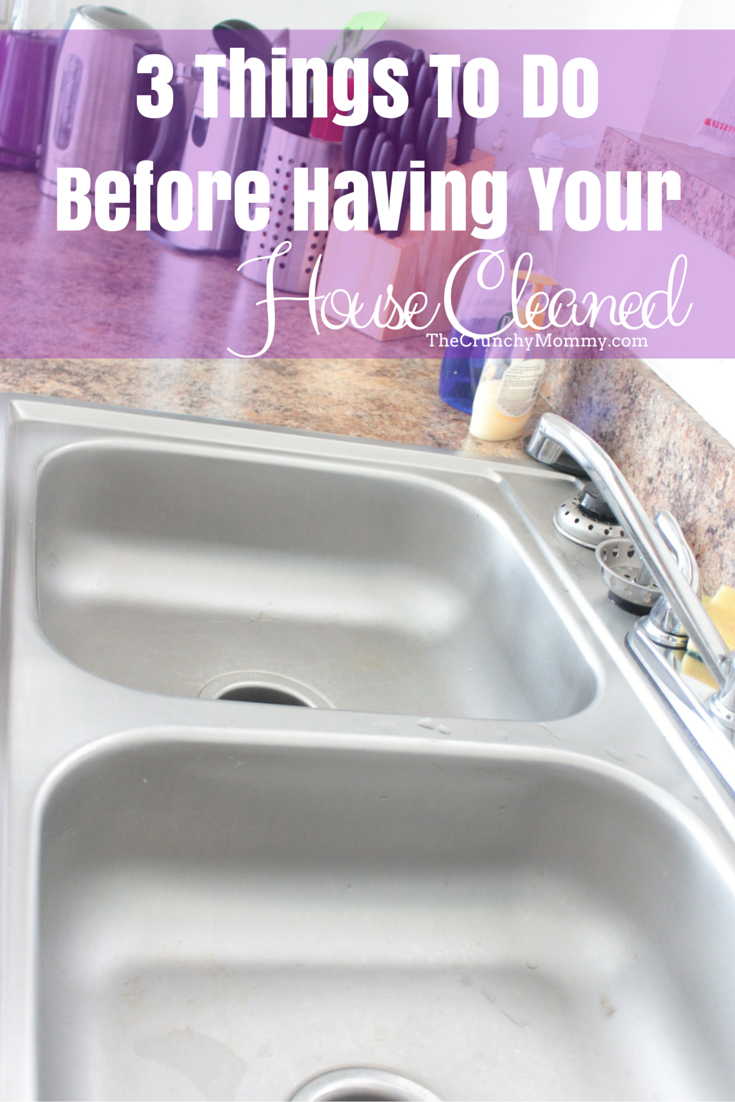 Make sure your sink and dishwasher are empty. I learned this the hard way the first time I had someone come in and clean. It sucked because they cost $60/hour and they spent like 45 min with the dishes. That day I could only afford the downstairs cleaned since I wasn't dishing my life savings out on some dishes.
Put your "things" away. I know, if you're doing this then what are they coming for? Well here's the thing, only you know where your lotions/perfumes/glasses/etc. go. They don't. And if you opt not to do this, then you'll open up the cabinet that houses the baking wares and find sippy cup tops or you'll never be able to find all your fabric scissors. It'll end up taking you more time to find your things than it would have for you to just put them away.
Get a good playlist for when they come. Music while they work? Bananas right? But let's face it, when it comes to housecleaning we all do better once we have some body rocking jams on. My personal favorite is the 90s Rump Shaker Chore List on Google Music but, well, I'm older ha! Some people might think it's weird to put the music on for someone coming to do work in your home but I say why not? Mix it up and let them get into their groove.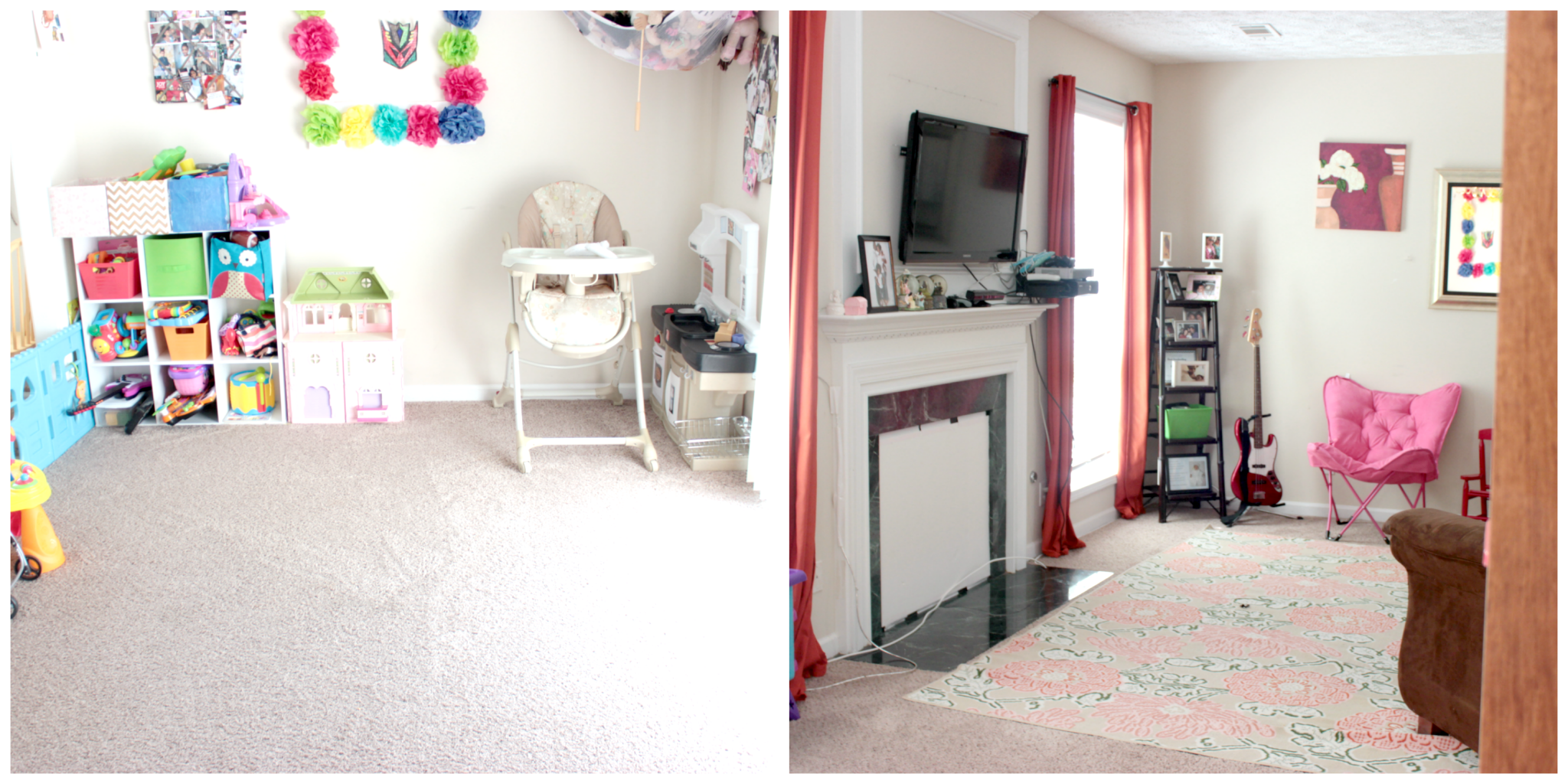 WellKept Cleaned My Home
I was lucky enough to have WellKept come and clean my home from top to bottom recently. After battling with my asthma issues courtesy of allergies, the hubs getting strep throat, abc nursing a little cold, and then my poor mini battling through Hand, Foot and Mouth disease, mama needed some help in getting my home back in order. And boy did they do it!

I'd set an appointment for the late afternoon once abc was up from her nap but they called saying they had availability earlier that worked with my schedule as well. Thirty minutes later, three young professionals arrived at my door ready to tackle the craziness that had become my life. I was so apologetic but they reassured me there was nothing to apologize for and that's why they were here. I really liked how they worked–divide and conquer. Someone handled the kitchen, another did the bathrooms, and the third (who was running things) did the common areas. They were so professional and pleasant that I didn't have anything to worry about when I ran out to grab abc from day care.

Four hours later (don't judge me), they were finished and I thought Cinderella had swooped in with her fairy godmother to whip my home into shape. It smelled so fresh and clean. Mini was running around (not touching anything) exclaiming "Mommy our whole house is cleaned!!!" I loved that when I took a deep breath, I didn't feel like my lungs were filled with chemicals. The vacuum lines in the carpet smiled at me and my reflection in the clean mirror was extra shiny.

Satisfied is an understatement. From booking the appointment to the wrap up, the experience was one that was user friendly, professional, and convenient. I love that they offer both house packages as well as a la carte options. The pricing is awesome and I really love how they do it by room and not time. For just over $105, you can get a 3 bedroom, 2 bathroom house cleaned. How amazing is that?
Now if you follow me on social media (you really should if you aren't!) then you've seen me say that I'll be doing a giveaway for a home package. On April 19th, I'll be hosting a Twitter party where the package is one of the prizes that we'll be giving away as we chat about tips and tricks for green living! All you need to do is RSVP here and join us at 9pm on Twitter! Just as an FYI, WellKept is only in Atlanta so you must live here in order to win.
When was the last time you had your home cleaned? What pre-cleaning tips would you offer?
Disclaimer: I received a form of compensation for a post about WellKept. All opinions and thoughts are my own. This post may contain affiliate links.