This post was sponsored by Chime as part of an Activation for Influence Central. I received complimentary products to facilitate my review but all opinions expressed are my own.
I'm not sure that "banking" and easy actually go together like peanut butter and jelly (or honey–whatever your preference). Or at least they didn't until now.
Old Banking Ways
I still remember opening my first account. It was with First Union Bank and my mom took me to open it after getting my first job as a lifeguard when I was 15. I thought it was SO cool! I had an ATM card, an account register and my account numbers. I was ready to tackle banking head on!
Until reality hit that it wasn't as easy as I thought.
Keeping Banks In Business
I am pretty sure that my accounts alone kept Wachovia in business while I was in college. It was so hard for me to keep track of my expenses! This was pre-mobile banking so I actually had to go to an ATM machine to see my balance. This was on the brink of online banking so I learned I could check my statement that way but ugh, it was never QUITE accurate and I was ALWAYS in the negative! I remember one time my parents putting rent money in my account and I had to tell them that it was already overdrawn by $300. holds head down in shame
I know. Terrible.
Banking Made Easy
Thank goodness for evolution guys!!! Whereas in the beginning of MY banking, we didn't have things like mobile banking, this is now a standard. While I love a traditional bank, this new style of online-only banking has made it's way into my heart. I've recently tried out Chime Bank and I'm never going back!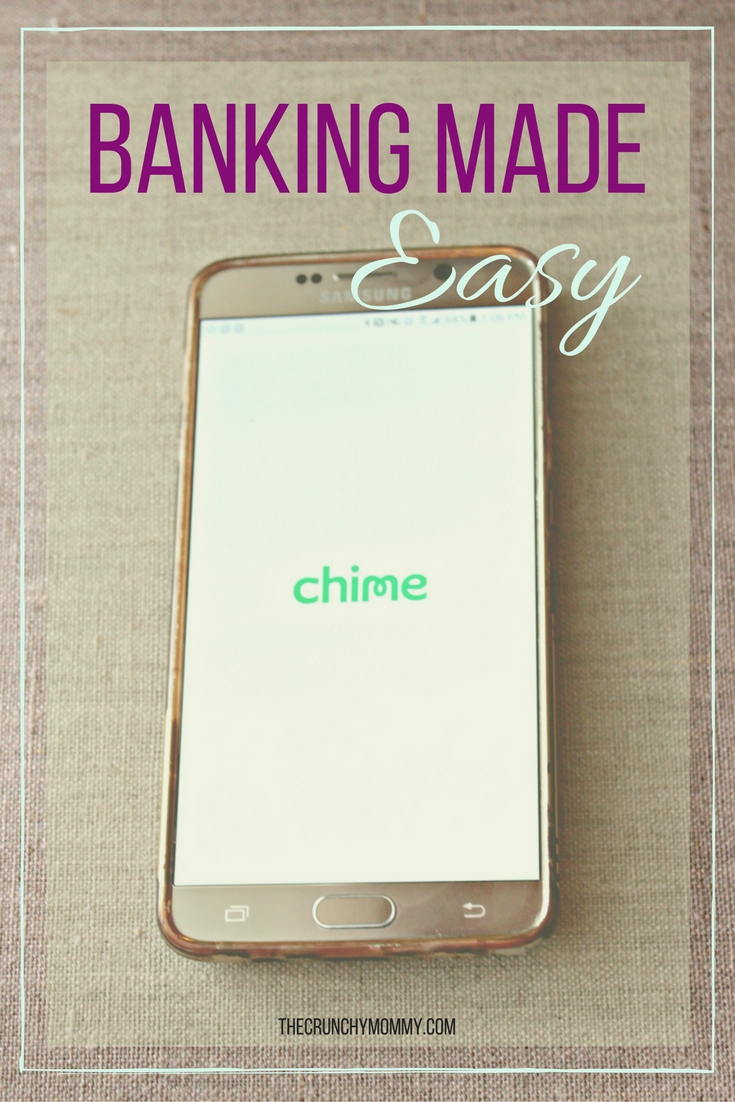 Chime Bank
So what is Chime, right? Chime is the bank that everyone has been looking for. I've been a customer with them for a couple weeks now and I'm in love. Seriously. So much so that I had my husband take a look and he immediately wanted to sign up–I made him wait so I could show you guys just how easy it is to sign up.
Why Chime?
Chime is an online bank that has no monthly fees that surprise you and send your balance out of wack. It also has no overdraft charges. Yes, you read that right. For someone who spent their college career paying people's salaries with my overdraft charges, this right here is a favorite for me. How do you get cash? There are over 24,000 fee free ATM's. FEE.FREE. Yes, you read that right again.
My Favorite Features
They seriously had me at fee-free and easy set up. But there's more:
Automatic savings: swipe your debit card and the charge will be rounded up to the nearest dollar with the difference put into your savings account + they give you 10% of each of your weekly savings to help you save faster
Cash back for paying bills and making purchases
No unnecessary fees (aka the things we hate about banks)
Real-time transaction alerts (I forgot my PIN and it alerted me literally right after I put the PIN in wrong)
Morning balance alerts
Easy to set up Direct Deposit
Took less than 5min to get started
Banking Made Easier = Life Made Easier
I'm a millennial mom who has her hands in literally EVERYTHING. From being a budding entrepreneur, managing 2 kids, a house, and being a wife, I don't have time to balance checkbooks and wonder about my transactions. Having my real-time transaction alerts plus morning balance notifications makes my life so.much.easier.
Tell me the truth: What is one thing you could change about banking?
Want to learn more? Check out the website and see if Chime Bank is for you!