It's amazing the moments that make you realize the goldmine that you have in your spouse.
Vacation is what has done it for me.
See, I have a husband that LOVES being married and LOVES being a father with all that it comes with. We have a very balanced relationship. As in if the baby is screaming and doesn't want me, he comes over and trades a glass of wine for the baby without prompting. Being married to my husband has spoiled me insanely. I love it but when he's not with me, it's me that's crying!
As wives, there are definitely certain times that we want our husbands <insert adult time>. But there's also those times that we NEED them as well. These are those times:
We Need You To Hold Us During Tough Times
A tough time can be anything from the baby screaming all night to a rough day at work to her having issues with someone else. As baby abc screamed her head off for hours, not only did I need my husband to take her so that he could rock her to sleep, but I needed him to hold me after she went down. Being a mother and wife is tiring. I wouldn't change my roles for anything in the world but I need my husband to balance me. I'm strong. But I'm not a rock as I have feelings an emotions. When my babies scream and cry and hurt, it hurts me. It drains me to hear them cry. My husband helps me to re-fill my well so I'm able to give more of myself to all of them. His hugs and snuggles give me that moment I need to shield myself from the elements of the world so I can re-attack them with fervor and a smile. All of us wives need this moment with our spouses.
We Need To Laugh With You
It's funny, whenever I have the kids and he's not around, the first thing I want to do is call him to laugh about something that they had done. I remember mini crying to me about something that was incredibly important to her in the moment and then she farted. I could not keep it together and I burst out laughing. Naturally she laughed as well since we're nothing but a bunch of goofballs but that night D and I laughed for at least an hour about that! Laughing is my favorite thing to do with him. It's not just wives that need these moments of laughter, spouses do too. No woman wants to feel like the wife Kevin Hart described as a fun-hater. And truthfully, no husband wants to feel that way about their wife. Laughter brings people closer.
We Need To Be Able to Do Nothing
The first "I miss you" text I sent to my husband said, "Babe, I miss sitting and doing nothing with you." Yes, we sit on the couch and do absolutely nothing together. Sometimes the TV is on. Sometimes it isn't. Sometimes I'm writing. Sometimes we're both staring into space. Sometimes we're both on our phones. Pretty much every evening there's at lease 30min-1hour that we don't talk, we just exist in each other's space. Not having to constantly be "on" is such an intimacy builder. Knowing that I don't always have to have something witty to say (which is rare) or cater to some conversation when I'd rather be silently destressing from the day is so comforting.
We Need You To Be What We Aren't
I am an action-oriented go-getter. Once my mind is set on doing something, it takes a lot to make me stop. I'm what my friends consider more hippie like. I'm adaptable. I'm passionate. And my husband isn't quite all of these things. He isn't a big risk-taker–he calculates his moves. He moves slower than I do and will often take longer to get to his destination. He's grounded and mellow–until upset. We balance each other out so well as individuals and this is evident in our parenting as well. Mini is so much like me that together we can often spontaneously combust. D can see the signs of this before they happen and is good at taking her to the park, to play a game or dance it out before I lose all my patience. Same thing with the baby. Sometimes I don't see that my patience is waning and he does. Without me having to ask, he'll rock the baby to sleep or take her for a walk or sit and play with her while I have some time to unwind my nerves.
We Need You To Enjoy Your Roles With Us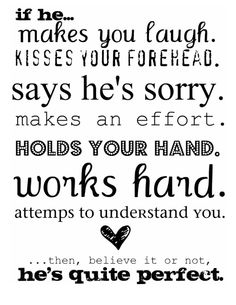 This is a major "need". D and I often joke about how we're happy that neither of us feels as though we have a ball and chain now that we're married. So often you hear men talk ill of their marriages or they don't rush home to be with their families. This isn't us. And no spouse wants to feel like this is what their marriage is. We need you to enjoy your role as our spouse. We want you to want to be with us because you enjoy what we have. And the same goes for fatherhood. Get rid of the mentality that you babysit your children. They're yours. You can't babysit them! I've not met a father my age that enjoys his role as a father as much as D does. He loves mini and abc so much and loves everything about his role with them. He's at ballet recitals, school performances, graduations, first days, last days. He gets up without complaint to rock abc to sleep, changes diapers without being asked, does 3am Tylenol runs happily.
I'm blessed to have a husband that loves me the way he does. But I'm not the only one who has needs as a wife.
What other "needs" do you have of your spouse?