I'm ashamed it took me to this long to find out and fall in love with a local eco-friendly baby boutique called Happy Mango. But these things happen. Now that I've fallen in love, I have to share the love with the masses. Being eco-friendly while single is way easier than it is when you've got minions running around but places like Happy Mango make it possible. And with Mother's Day right around the corner, I'm sharing six of my must-have products for every mom.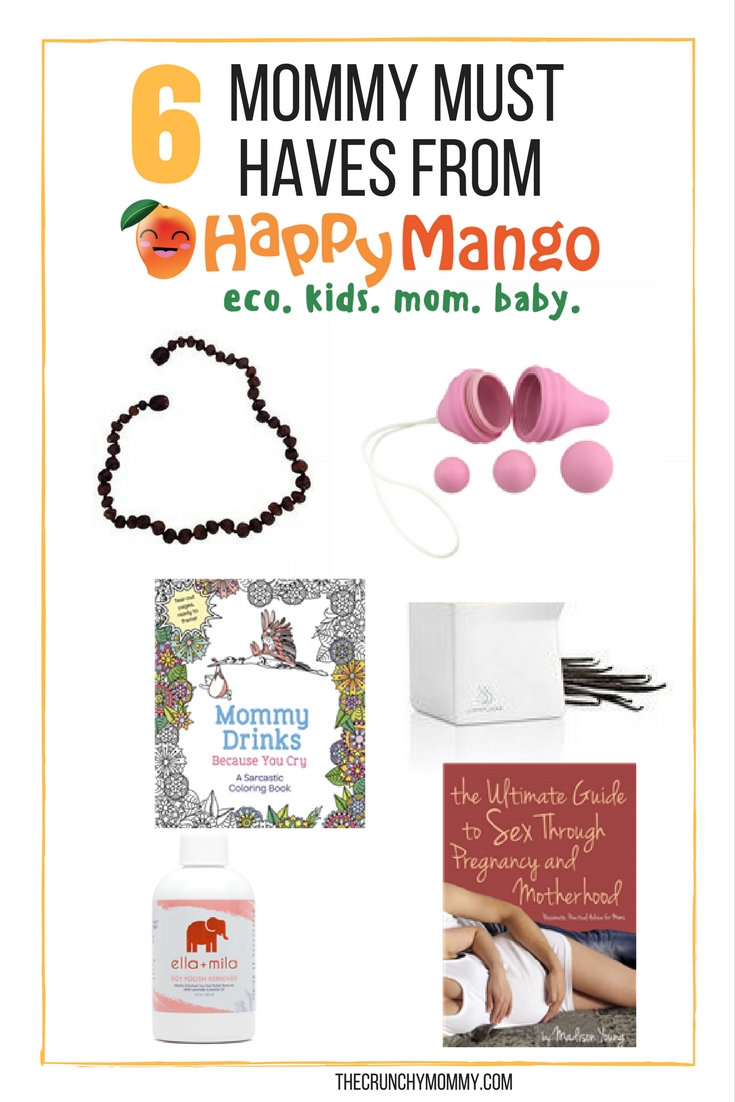 6 Must-Have Products from Happy Mango
Nope, these dope amber necklaces ARE NOT just for your babies. I know, for so long we've been buying them just for the littles to help with teething but they help US with headaches! And with little ones, headaches are sure to come. Instead of popping pain relievers or searching for your beloved essential oils, wear this!
Yes, we all want our pre-baby bodies back and that includes our vaginas and bladders! Do you sneeze and have a little trickle? Jump rope and leave a little puddle? No one wants this for their lives!! Not only will this baby help with your bladder control but it'll get those vaginal muscles working even stronger than before.
Listen, let's keep it real. Kids crying can lead you to the bottle but if you're still nursing, this isn't always an option. Or if you're committed to that post-baby snap back and you're watching your calories drinking may not be for you either. But that doesn't mean you can't get rid of the stress through coloring! Color away your tears!
I love doing my nails and my girls love having their nails done. What I don't love is using harsh chemicals to remove the nail polish from our nails once it's gone rogue. This nail polish remover is harsh-chemical free!
Yes, moms like sex. But sometimes navigating sexuality post-baby isn't as easy as you would think. This is a great resource.
And since we're talking about sex, there's nothing like setting the mood properly with something that smells divine, won't pollute your air, gives nice ambiance and helps with a massage. All that tension from #momlife dissipates!
Check out the Happy Mango site and let me know what must-haves you would add!